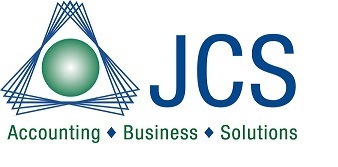 Want to speak with an expert in accounting software for small businesses? Need a personal opinion if your current software is right for your company? Now's your chance!
Accounting Business Solutions by JCS is excited to announce that it will be exhibiting at the 2023 WBENC "Momentum" National Conference in booth 583 at the Ryman Exhibit Hall in Nashville, TN!
Register online now until March 13, 2023, to get the best price! But, don't worry! If you've missed the online registration, you can still register onsite from March 20, 2023, at 10 am CT to March 23, 2023, at 2 pm CT. The expo brings together more than 300 women-led and owned businesses to discuss various industry trends and identify innovative best practices.
Learn more about it at https://accountingbusinesssolutionsusa.com/meet-jcs-at-the-2023-wbenc-expo-march-20-23-2023
Accounting Business Solutions by JCS looks forward to participating in this event to help other women entrepreneurs learn more about the accounting software available on the market today. In particular, the company intends to help you find out if your current accounting software is suitable for your business, and the next steps you need to take if it isn't!
It's the perfect opportunity for you to overhaul your current processes and make your accounting much more efficient! If you've been struggling to organize your books or keep your files in order, a visit to booth 583 should definitely be on your list!
Accounting Business Solutions by JCS is an authorized Sage 100 reseller and expert in all other business software such as Sage 50, Sage CRM, Quickbooks, and EDI, among others. They work with small to mid-size business owners so that they find the most cost-effective and efficient solution for their specific needs.
Before recommending any accounting software to a client, JCS takes the time to learn about your particular needs, challenges, and goals. The group works with a customized needs-assessment process to help identify your business model and operational factors so that they can suggest the best-fitting accounting software and features.
A JCS spokesperson said, "Many small to medium-sized businesses choose their accounting software for reasons other than because it's the best fit for their particular needs, challenges, or goals. At JCS, we're focused on discovering the accounting software and tools that are ideally suited for our customers based upon a variety of factors, among them are their specific internal challenges, external challenges common in their industry/specialization, their objectives, and growth trajectory."
The WBENC National Conference is the largest event of its kind for women business owners, senior executives, and procurement representatives. Its mission is to expand business opportunities for women and allow them to network with various thought leaders from different industries.
Go to https://accountingbusinesssolutionsusa.com/meet-jcs-at-the-2023-wbenc-expo-march-20-23-2023 so you can learn more.