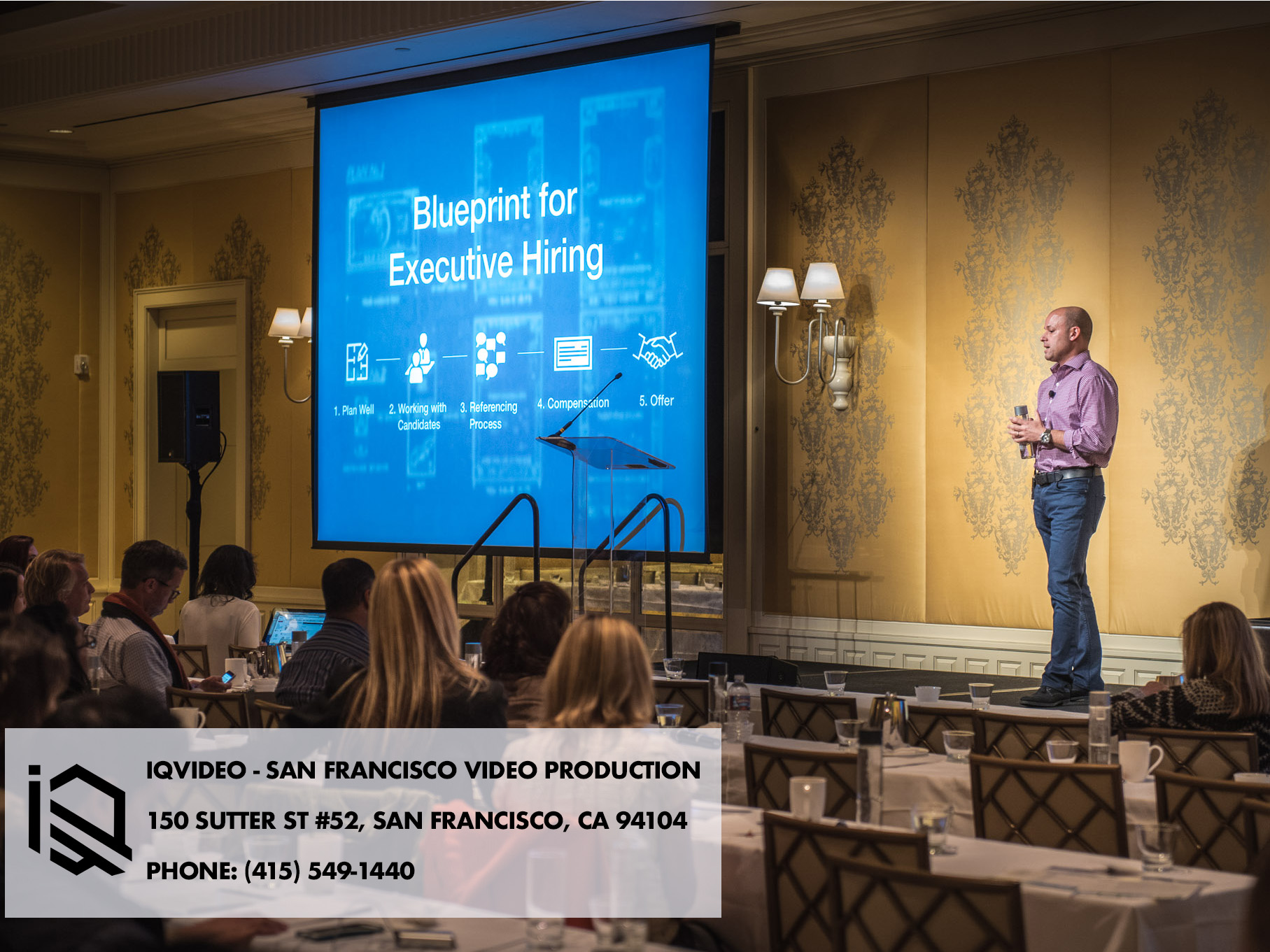 Whether you want to promote a product or post video testimonials on your website, you want to ensure that the content portrays your brand in the very best light. That's where this San Francisco video production studio comes into play. Whatever budget you're working with, they bring the best equipment and expertise to each and every project.
Visit https://www.iqvideo.net for more information or call (415) 549-1440.
Wyzowl reports that the number of businesses using video as a marketing tool has grown from 61% in 2016 to 86% in 2021. So, if you're considering video marketing, you aren't alone. While the medium is certainly effective at engaging your audience, a poorly produced video will have a negative impact on your brand. IQVideo not only uses the most modern equipment, they are also at the leading edge of current trends.
A recent report from Findstack highlights why video marketing has become so popular in recent years. It indicates that consumers generally prefer content in video format, thereby leading to more effective interaction with your customers. As Findstack points out, these factors can ultimately lead to higher conversion rates than other marketing methods. Good news all round.
While you've probably seen hundreds of promotional videos, IQVideo has also recognized a broader range of applications for the medium. To that end, the company's corporate production services now extend to event coverage, as well as video interviews and testimonials that you can post on your website and social media accounts.
The company's event videography solution has already been engaged for conventions, conferences, presentations and panel discussions. In fact, they can cover pretty much any type of event you may have. IQVideo also offers several editing options, including 1-3 minute highlight videos, full-length documentary edits, and controlled interviews with your guests. It's an awesome way to get people talking about your brand.
More About IQvideo
Founded in 2007, IQvideo has since worked with some of California's leading businesses, including Google, Facebook, Ultragenyx and Align. The team incorporates trained experts in camera, sound, and lighting equipment, as well as professional video production specialists, allowing it to respond to complex requirements in a flexible manner.
IQvideo is a corporate video production company in San Francisco, California.
As a full service corporate video production agency, they offer many different services: professional headshots, b2b videos, film production, corporate videography, corporate event conference videos, media productions, corporate business photography, educational training videos, animation, motion graphics design, product video, explainer videos, kickstarter, crowdfunding and startup videos, ad promo videos, social ads videos, video editing, documentary, customer testimonial videos, post production, interview, recruitment, career videos, industrial manufacturing video production, cinematography, drone aerial videography, live event streaming, TV ad commercials.
IQvideo is a rare blend of branding agency, video production, marketing agency and advertising agency. Their videography team is ready to help build your brand and advertise your products and services.
IQvideo has been shooting branding videos for its clients in many different SF Bay Area locations like Financial District, Rincon Hill, SoMa, North Beach, South Beach, Telegraph Hill, Potrero Hill, Nob Hill, Dogpatch and Mission Bay but is also willing to travel anywhere in the USA.
One local business owner recently stated: "I was very impressed with the quality of the videos that we received from Alex. Creative, yet straightforward, and focused on our audience. These videos helped us run a very successful social branding campaign. I highly recommend IQvideo if you are looking for an experienced corporate video production company in San Francisco."
Discover how powerful video marketing can be with high-quality productions from IQvideo and see some sample reels of their work today.
You can learn more by contacting IQvideo - San Francisco Video Production at 150 Sutter St #52, San Francisco, CA 94104, (415) 549-1440, or visiting their social media profiles on http://facebook.com/iqvideoproduction and https://www.instagram.com/iqvideopro/.