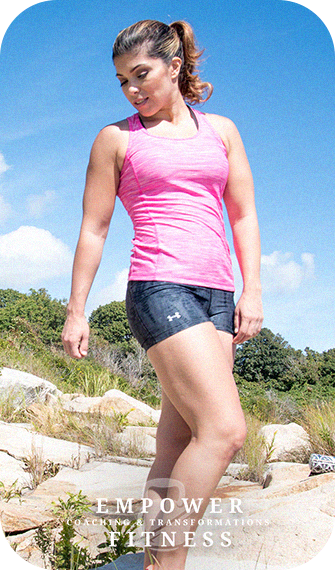 Making lifestyle changes can be hard, and sticking to a fitness routine often feels impossible. But with this expert program and supportive community, you'll be hitting your targets in no time!
The program focuses on training the mind, the body, and the soul. This takes the form of in-depth education to assist in the development of healthy living strategies.
Change your life at: https://www.empoweredstrong.com
Combining physical exercise, mental training, and daily support, the fitness program can be tailored to your specific needs. Nicole gets to understand your situation and devises a program backed by professional support.
Accompanied by a 24/7 support group, the online fitness solution surrounds you with professionals and uses daily inspiration and accountability to inspire and encourage results. You are more likely to find the passion you need to stay motivated and focused from the beginning of your journey.
The team at Empowered Fitness explains that when women turn 30, it's more important to pay close attention to health and fitness. Central to the online service is creating training that helps you to find happiness in yourself and your life.
You're assisted in making positive lifestyle changes that empower you to reach your personal goals. Program-specific targets include eating more healthy foods, managing portion sizes, and curbing sugar cravings.
Depending on how your body feels, you can increase exercise frequency or the intensity level of your workout in order to achieve more efficient results.
Nicole explains that her own fitness journey began when a severe car accident impacted every area of her lifestyle. She lost her job and had to undertake physical therapy to overcome her injury. The doctors inspired her to make lasting changes, and now she aims to encourage others to transform their own lifestyles.
In addition to the online workout program for women over 30, Empowered Fitness offers corporate coaching for companies wanting to build better habits. Staff can improve fitness and lifestyle, which studies show results in a happier and more productive workspace.
Nicole states: "Our team is always available via text message when clients need us most. We will also connect clients to our private community via our company app that is dedicated specifically to this program and is monitored by our top trainers and staff."
Are you ready to get fit and healthy and make this the year you live your best life? Get in touch!
Check out https://www.empoweredstrong.com for any extra info you need!