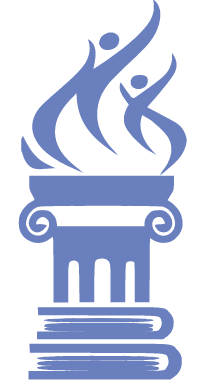 It was the best of times; it was the worst of times. Now, it's the perfect time to improve your child's English reading skills.
From understanding just how powerful the opening sentence of "Call me Ishmael" is to delving deep into Lolita's seduction - the light of a man's life, the fire in his loins - WholeReader opens a world into the extraordinary: where universes are created with the words of an author.
WholeReader, an immersive reading app, has added new books to its collection. Children listen to the stories as they read, which helps them with pronunciation while strengthening word retention.
This read-along app only needs to be used for 45 minutes a day for you to notice a significant improvement in your children's vocabulary and reading comprehension.
All this happens, at https://wholereader.com
The new books range from children's stories such as "Peter Rabbit" and "Benjamin Bunny" to more advanced novels such as "Crime & Punishment" by Fyodor Dostoevsky and "Pride & Prejudice" by Jane Austen.
WholeReader recommends reading material that is aligned with the student's baseline vocabulary comprehension level rather than simple grade level. This is important as every student learns at a different pace and assigning books based solely on age may result in a bad reading experience: Students with higher comprehension will not be challenged, while children with limited comprehension will absorb difficult material.
Instead, the reading app assesses the student's vocabulary level with an initial test. Then, it recommends books that provide a steady stream of new vocabulary while still being easy enough to read along. Students are encouraged to read the book of their choice for at least 45 minutes each day.
Daily reports are also provided to parent or teacher -- so you follow along to see how far your child has progressed! This is also an easy way for you to track what your child is reading.
Want to make the experience more fun? Read along with your children, too! The ears learn as well as the eyes and this is further strengthened when your child gets to bond with you.
This immersive reading app also provides a suite of reading support tools to help students. These include a floating synonym-style display for difficult words, one-tap dictionary definitions for any word, instant pop-up translations for ESL students, as well as integrated sharing and note-taking tools, among others.
WholeReader is compatible with any device and operating system. It can be installed as a mobile app or used as a webpage app.
Those with limited internet can also download the books to read them offline. However, internet is required for the platform to generate daily shared reading reports.
A spokesperson for the company said, "We believe that the study of great literature is the best means for grounding students in the most important philosophical questions of life. This grounding empowers students to participate in a broad civilization-building discourse that stretches back into antiquity and constitutes the real basis of civilization and of effective citizenship."
Go to https://wholereader.com so you can learn more.