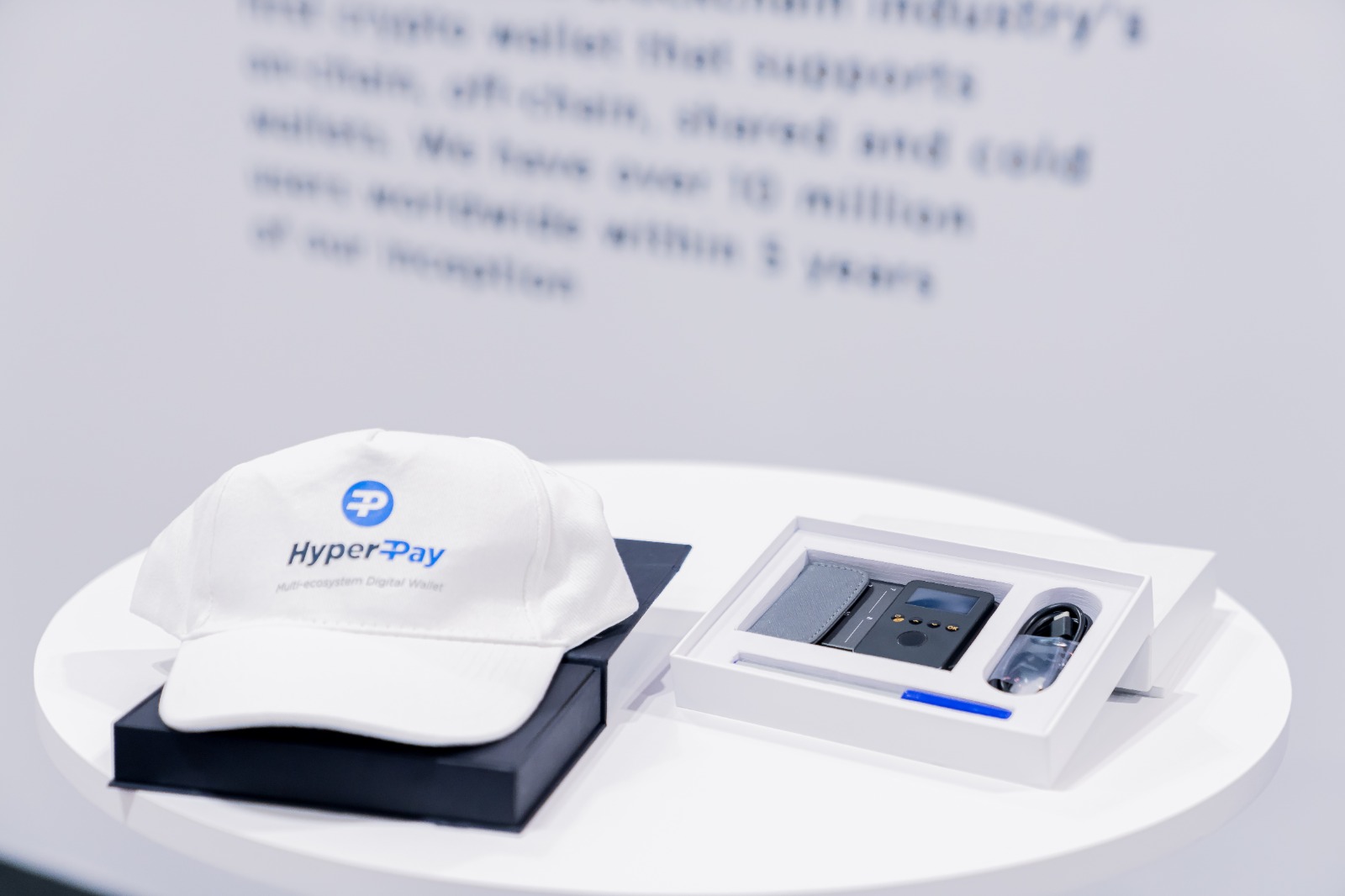 From the 25-29th of July, HyperMate exhibited at Marina Bay Sands, Singapore as part of Singapore Blockchain Week. Hosted by Blockchain Association Singapore and ATLAS, this convergence of blockchain professionals, traders, and maximalists proved at least one thing: Singapore takes blockchain security seriously.
As a diamond sponsor, HyperMate held prime positioning at the front of the exhibition, which garnered 8000 visitors and thousands more online. With over 100 HyperMate Pro devices sold, and two given away as part of a promotion, Singapore's interest in cold storage and offline blockchain hardware devices has never been more clear.
Singapore Blockchain Week consisted of 5 days of training and networking, with a two day conference from the 26-27th of July. There, the public heard from HyperBC (the backend technology behind HyperMate) on the prevalence of CBDCs and their impact on the Stablecoin and crypto payments market, and from HyperLabs (the Australia-based R&D team behind HyperMate) about its robust and scalable blockchain-based cybersecurity.
Singapore is a thriving cryptocurrency market, despite the recent tightening of regulations around KYC and taxation. The crypto ownership rate sits at 20%, 5 points above the global average of 15%. The five most popular digital currencies in Singapore as of July 2022 are Bitcoin, Ethereum, Solana, Dogecoin, and Ripple.
It is estimated that the Singaporean crypto market will continue to grow, with 93% of Singaporean residents have heard of some kind of cryptocurrency, of which 59% believe cryptocurrency will reach mass adoption in the near future.
HyperMate conducted demonstrations of HyperMate G, and HyperMate Pro (their current flagship) at the event, gathering crowds of newbies, enthusiasts, and KOLs alike. The device's unique biometric authentication system caught the eye of many, who downloaded the HyperPay app for a chance to win one.
A common question at Singapore Blockchain Week: "Why keep your crypto in an offline wallet if exchanges are trustworthy now?"
Recent news answers this aptly: "Crypto firm Nomad loses nearly $200 million in bridge hack"
Assets left on-chain are more vulnerable, period. HyperMate mitigates that risk with layered security protocols, starting at your fingerprint and ending at a robust algorithmic policy engine monitoring users' asset management. Its precision-engineered chassis is water, fire, shock, and dust proof, and, as they claim and will hopefully soon prove, it could get run over by a car and survive. Further, HyperMate went to great efforts to draw attention to their faith in their security, stating that 100% of funds stored on their system are guaranteed against cyber crime.
The problems that HyperMate solves have been on blockchain enthusiasts' minds for years.
"Can an offline wallet be built tough enough to outlast not just regular use, but abuse?"
"Can blockchain security infrastructure be improved upon?"
"Can blockchain peripherals be practical and luxurious?"
Seeing a HyperMate Pro firsthand, the answers seem clear - and they haven't had to pay out yet.