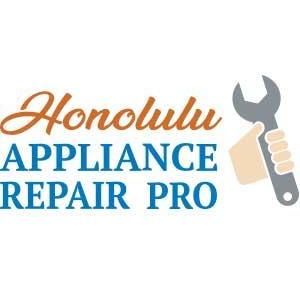 Can you imagine what the world was like before the washing machine was invented? Well, if your unit is broken, you'll find out soon enough. Never fear, though, as Honolulu Appliance Repair Pro offers affordable and reliable washer servicing.
You can rely on the company to fix issues such as noises, leaks, low spinning speed, and poor agitation of laundry. Their technicians are factory-trained, allowing them to quickly diagnose issues regardless of your machine's brand.
Learn more by visiting https://honoluluappliancerepairpro.com
The contractor can also procure needed replacement parts on your behalf. You will receive a cost breakdown that itemizes labor and parts before any work commences.
A well-made washer can last upward of 10 years if properly cared for. However, individual parts may break down earlier, and leaving such issues unaddressed may lead to even bigger problems.
To prevent costly repairs or total replacement of a washing machine, you should contact a trusted repairman at the first sign of issues. Honolulu Appliance Repair Pro has over three decades of experience and possesses certifications that enable it to efficiently diagnose and fix problems.
Further details can be found at https://honoluluappliancerepairpro.com/washer-repair
To determine the exact cause of malfunctions, the assigned technician will thoroughly clean your washer and run comprehensive tests. They will clearly communicate their findings to you to ensure that there are no unexpected repair costs.
Honolulu Appliance Repair Pro is open from Monday to Friday from 9:00 AM to 6:00 PM, though it can render work on weekends by appointment.
About Honolulu Appliance Repair Pro
Honolulu Appliance Repair Pro is a respected contractor that has over 30 years of expertise in the business. In addition to washers, it also repairs refrigerators, dishwashers, stoves, ovens, microwaves, and air conditioners. The company is a member of the Commercial Food Equipment Service Association (CFESA) and received a National Appliance Service Technician Certification (NASTeC).
A spokesperson says: "Our team at Honolulu Appliance Repair Pro is well known for its outstanding knowledge, reliability, and dedication. We are all factory-trained and certified appliance repair experts. Not only do you get bang for your buck, but you also get expert service you can trust."
Don't let a broken washing machine derail laundry day. The moment your unit acts up, you know who to call: Honolulu Appliance Repair Pro!
Just go to https://honoluluappliancerepairpro.com/appliance-repair-on-a-budget for more info.