14 Hitler Ads And Brand Names From India That Are Hilariously Insane
We all know that Hitler was a Nazi Leader, an evil dictator but many Indians seem to be unaware or not bothered of this. Because in India, 'Hitler' is always associated with someone who is strict, aggressive, authoritative, and overprotective. A close example would be addressing a strict school headmaster or a crude aunty as 'Hitler'. And it has nothing to do with Jews and The Holocaust. Also to note, there is a congress politician Adolf Lu Hitler Marak, a TV serial called 'Hitler Didi', and a Punjabi movie called 'Hero Hitler In Love'.
In the past, some smart businessmen and advertisers had used Der Führer's name to promote and sell their products. From 'Hitler perfume' to 'Hitler cracker', here I bring you some ridiculous Hitler brand names and advertisements that will make you say 'NEIN, NEIN, NEIN…'
1. Hitler didn't smoke but Hitler kills! And yes, that's English footballer John Terry's photo used without permission.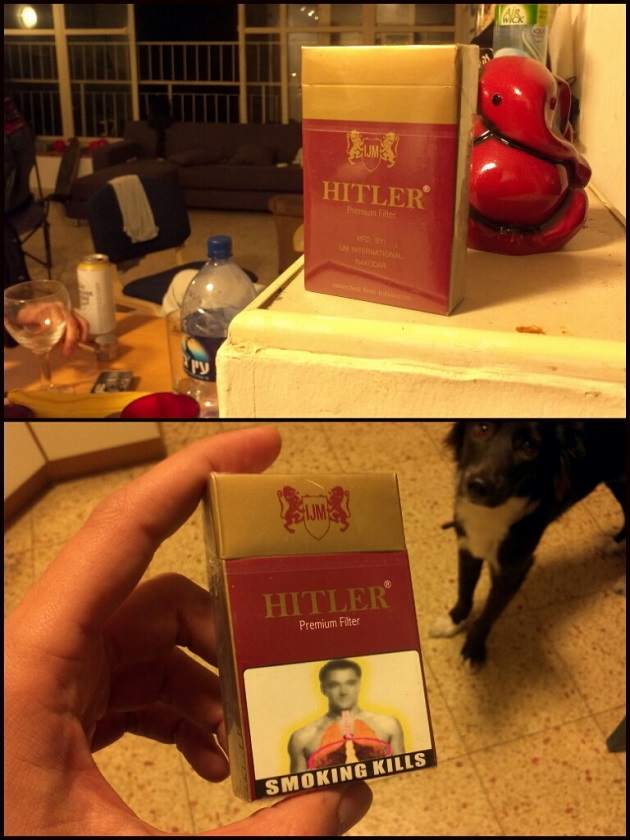 2. Hitler never used a body cologne, a scent or a perfume but this will make you smell so good. Like to try?
It's for handkerchief though!

7. Hitler tested. OK. Locked.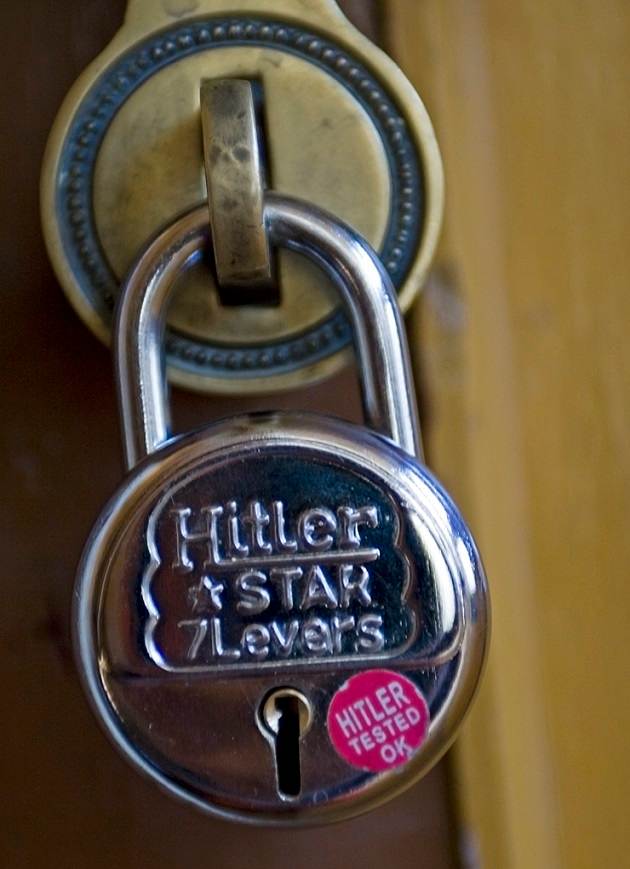 8. This pendrive by HP India which can store up to 8GB of political speeches.
9. Want to taste some Hitler coffee or Hitler salad here? 🙂
And then the owners of the restaurant 'Hitler Cross' in Mumbai had changed the name in 2006 after a Jewish Community protested against it.
10. Der Führer looks ridiculously stunning in this Audiobook ad by Taproot. That look!
11. This Hitler clothing store that angered many people in 2012 and got a lot of criticism from around the world. The owner wasn't aware that Hitler was a monster who was responsible for the death of around 6 million people.
12. Someone compared Narendra Modi to Hitler and put up this ad on Facebook.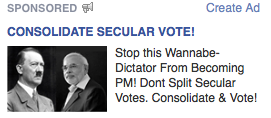 13. And in case you want 'Hitler Youth' haircut, this salon will help you get the right cut.
But that Swastika symbol is upside down. Oops!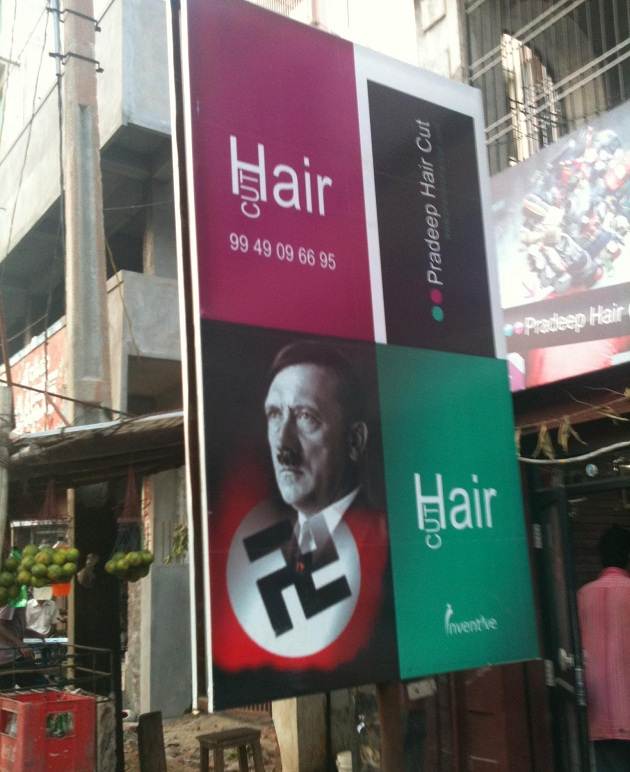 14. Opening shortly, what? No please! Someone is going to land up in trouble soon.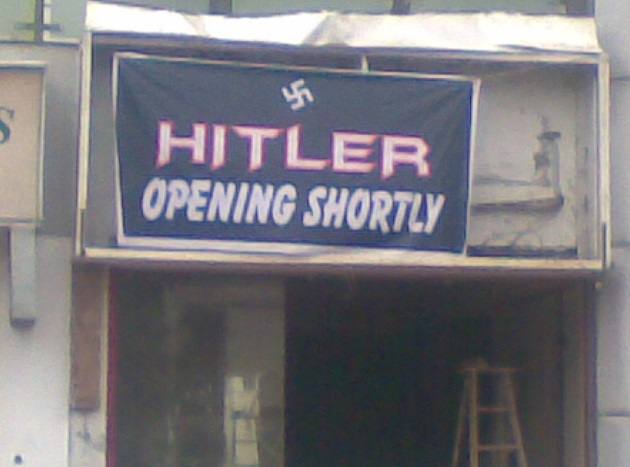 Now, meet the only living Hitler in India.