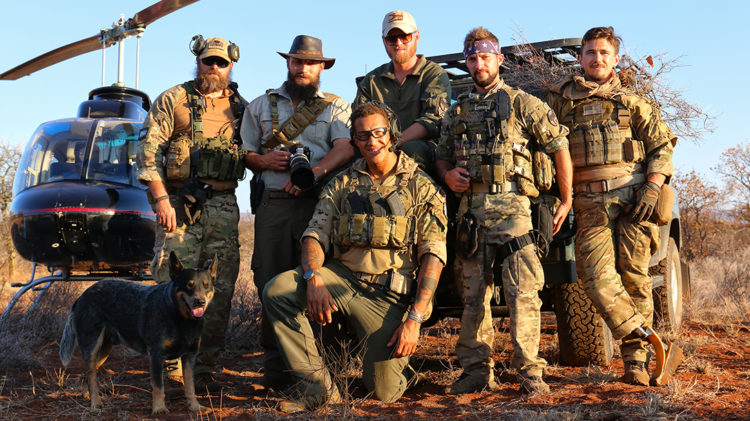 Show your gratitude to America's veterans, and to the Earth at large this Giving Tuesday, by supporting VETPAW.
VETPAW, which means Veterans Empowered To Protect African Wildlife, is a multi-layered charity organization that works to give US war veterans meaningful work opportunities, fight the illegal wildlife trade, protect endangered species, and support various African communities. In addition to their holiday donation drive, the charity is also proud to be announcing to you their new partnership with Erthecode, a pro-people and pro-planet self-care and skincare brand.
Go to https://vetpaw.org/ways-to-donate to find out more.
The announcement of their holiday drive coincides with Giving Tuesday, the Tuesday after Thanksgiving. Giving Tuesday, which this year is celebrated on November 29, gives you an opportunity to continue reflecting on all the things that you are grateful for, and encourages you to support charitable causes that can help others to enjoy those same things.
VETPAW believes that Giving Tuesday is the perfect time for you to become a first-time donor, or to start up a longer-term relationship with their charity.
VETPAW is a 501(c)(3) and they devote themselves to making a genuine difference in the lives of groups and communities whose struggles are often silenced or erased, like veterans. They want you to know that by placing veterans in a position where they can actively work to save some of the world's most beautiful animals and protect them from poaching, they will empower them and provide them with opportunities to use their diverse skill-set to do genuine good.
All money that you help to raise during the holiday season will go directly to their conservation efforts on the ground in Africa. You can check their website to see exactly how much each one of their initiatives cost.
Primarily, the funds you donate will go to deploying veterans on month-long rotations to national parks throughout Africa, supplying them with gear, and relocating animals who are at risk from poachers.
To commemorate the start of its holiday drive, the charity has also partnered with Erthecode. Erthecode is one of America's fastest-growing wellness and cruelty-free, clean skincare companies. If you want to help VETPAW in an additional way, throughout the holiday season, they will be donating 5% of every purchase to VETPAW.
VETPAW is proud to be a veteran-run organization devoted to serving US veterans. They welcome your donation of any size this Giving Tuesday and throughout the holidays.
A spokesperson for the organization said, "VETPAW is a charity formed by post 9/11 US veterans with combat skills who are committed to protecting and training park rangers to combat poaching on the ground in Africa. We empower veterans because their skills learned on the frontlines of war are unrivaled."
With just one small donation or purchase at Erthecode, you can support one of the US' most meaningful veteran charities.
Visit https://vetpaw.org/ways-to-donate if you want to learn more about how you can help VETPAW do its good work.