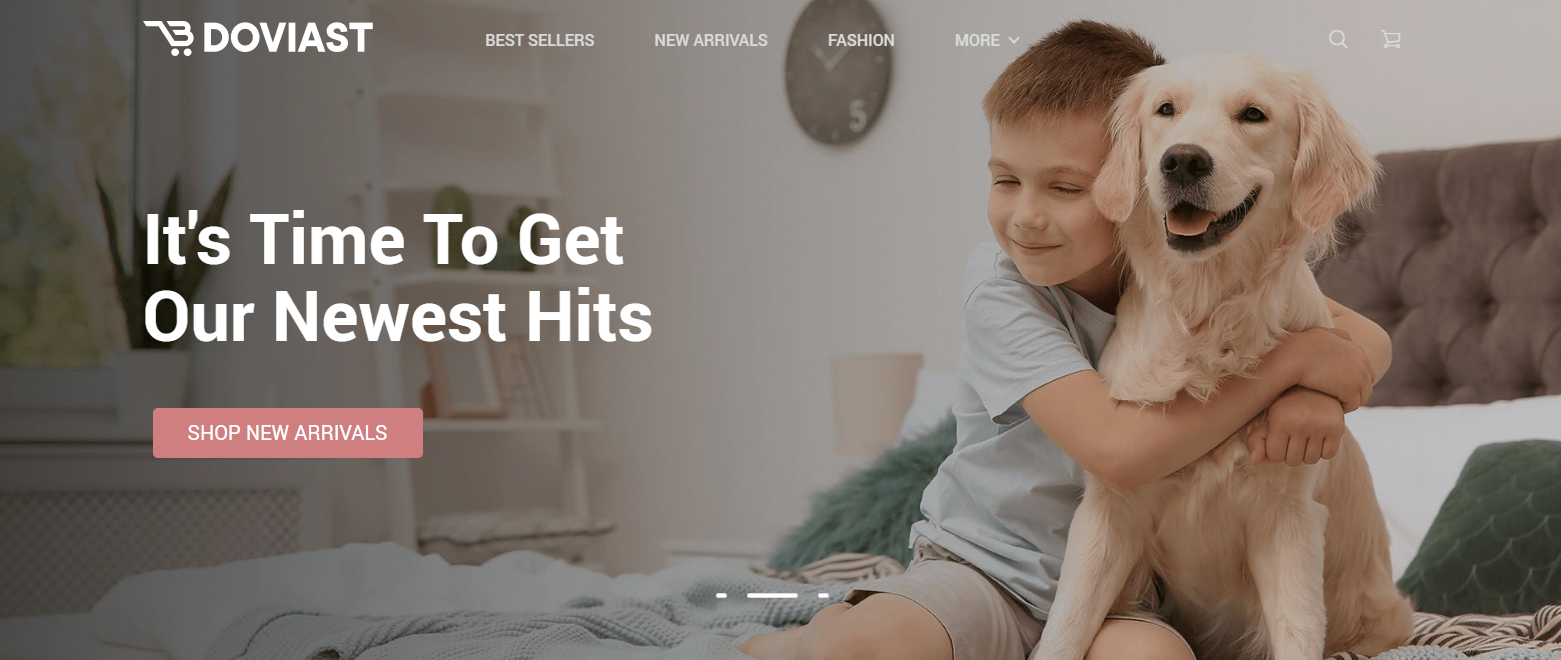 If you're looking for affordable and practical clothing and accessories for your pooch, you need to check out this fabulous fashion range!
Choose from Doviast's t-shirts and tank tops that will not only keep your pup cool on hot days but will also turn heads in the park! Whether your best friend is a small or large breed, the store has something for everyone!
What's more, you can pick up cool toys and grooming products at great prices too - from Hot Hell Screaming Chicken chew toys to puzzle bowls, LCD pet food measuring spoons, and much more!
To check out the collection, visit https://doviast.com
Doviast stocks a large selection of t-shirts, bandanas and dog mats displaying quotes such as 'a house is not a home without a dog', 'home is where the pet hair is', and 'barking up the wrong tree.' The text is printed in black font on contrasting white backgrounds.
"Our cute dog t-shirts are suitable for your pet to wear both indoors and outdoors; when walking, traveling, at pet parties, and more. You can even use them as photo props," a store representative says.
Another popular product from the collection is the Dog Lover Tank Top. With a wide neckline and pullover fit, the top is easy to take on and off your dog and does not restrict movement.
The pet vest provides protection against sun, allergens, and injuries. "This trendy little number is perfect for those days when your pup is lounging in the yard or taking a walk around the block. Made from lightweight polyester, our sleeveless shirt will keep your pet comfortable all day long," says a Doviast representative.
The store also stocks a variety of bandana collars featuring a safe, quick-release buckle. Made from soft and comfortable material, the scarves won't harm your dog's skin or fur.
You can also order the Kawaii Pet Bowl which is suitable for both dogs and cats. Made from durable ceramic, the bowl is unlikely to be knocked over during feeding.
Doviast's pet product range also features nylon cupcake and hot dog chew toys, a rechargeable professional dog nail grinder, a pet massage shell brush, an automatic dog watering fountain, and much more.
Doviast also offers a wide variety of gadgets and electronics, health and beauty, kids and baby products, toys, games, and clothing. You can even ship your order to friends or family members as gifts and opt for tags to be removed.
About Doviast
Doviast is a multi-category, online shop that provides a wide array of unique and practical products. The store invites suggestions and proposals from customers to enhance its product range via its website.
For the best streetwear and accessories for cool dogs, visit Doviast today!
For more, visit https://doviast.com