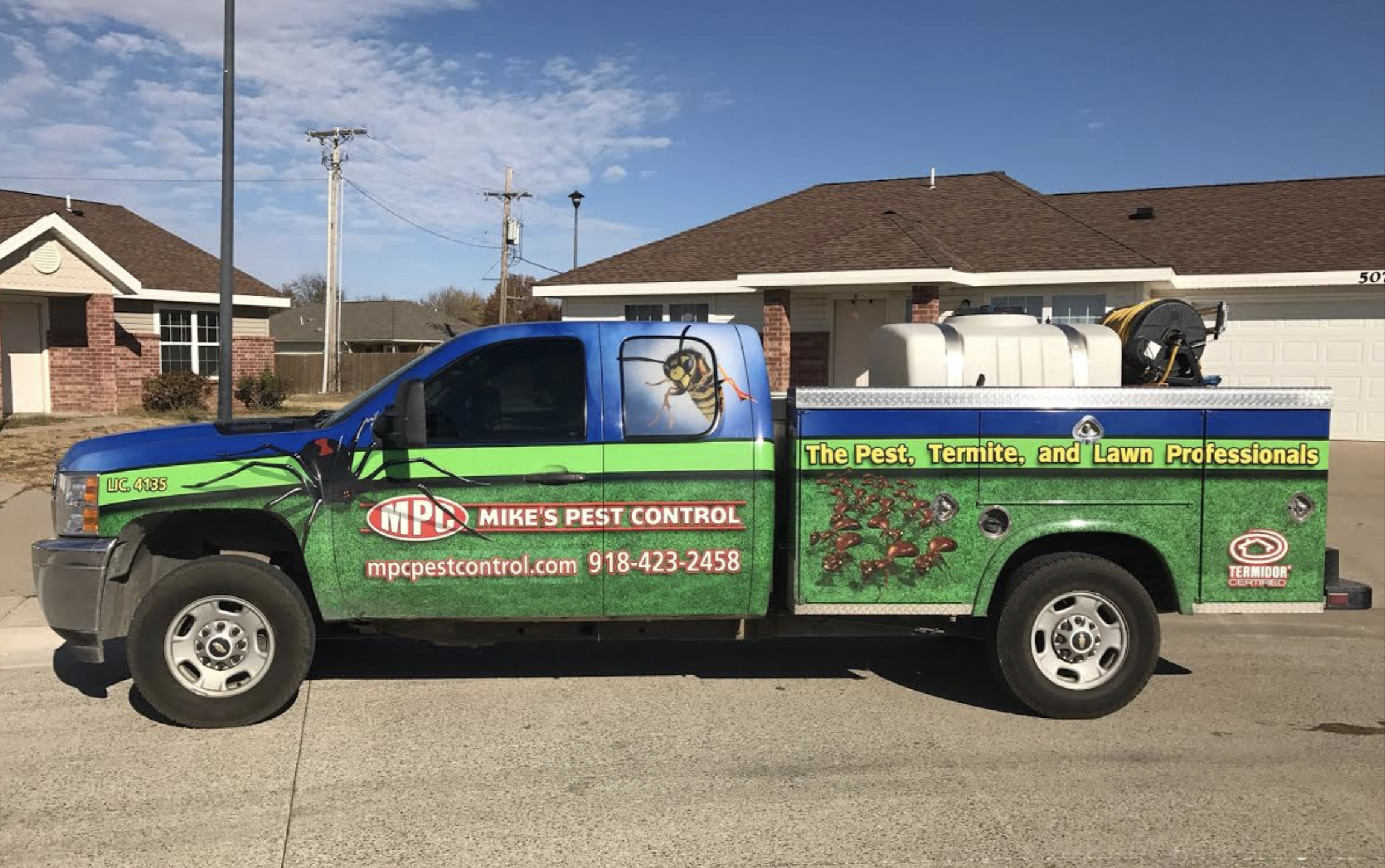 If you want to make sure your property remains healthy and inviting all season long, you need to hire Mike's Pest Control!
The McAlester, OK lawn care professional helps heal and restore your greenery to its original vibrancy while eliminating the possibility of stubborn weed growth in the future. Their services are tailored to your property, taking into consideration factors such as soil type, local climate, and growing conditions.
Go to http://mpcpestcontrol.com/index.php/weed-control to find out more.
"Stubborn weeds can make the spring and summer intolerable," said a spokesperson for Mike's Pest Control. "You might spend hours of your time doing back-breaking yard work, only for the weeds to regrow as soon as you've pulled them out. But you don't have to do this anymore. Our technicians get right to the root of the issue, using state-of-the-art solutions to tackle the problem for good."
For all weed growth projects, Mike's Pest Control starts with a diagnosis. Their weed control specialists thoroughly inspect your property looking for problem areas and other factors causing contamination. Once determined, they decide which weed control solutions are most suitable for addressing the problem.
These solutions can include standard non-selective fertilizers or custom weed control formulas. Depending on the time of year, enhanced season-based applications are also available. Whichever solution is chosen, the goals are to heal and restore your lawn, prevent future growth, and keep it looking vibrant and inviting all year round.
To help with this, Mike's Pest Control also offers fertilization services. They use a high-grade, slow-release, professional blend of fertilizer ideal for lawns in Oklahoma. They can do the fertilizing for you, or you can have it delivered and apply it yourself.
Like the weed control services, fertilization is custom-tailored depending on your location and climate. One of Mike's Pest Control's professional lawn care specialists will assess your lawn to determine the best fertilizer option. The right fertilizer can not only help in controlling weed growth and maintaining lawn esthetic, but it can also lead to increased property value and curb appeal.
"After the first visit from Mike's Pest Control we could already see improvement in our yard," said a satisfied customer. "They were very fast and efficient and respectful of my grandson, pets, and property. They did a very thorough job, at a more than reasonable price. Plus, they guaranteed their work. I would highly recommend them."
You can set up an appointment by calling Mike's Pest Control at the number in the description or by filling out the appointment request form on their website. One of their expert technicians will go over your concerns with you, assess your property for problem growth, and develop a treatment plan. Their services are available year-round, and can also be scheduled on a recurring basis.
Mike's Pest Control has been serving McAlester and the rest of Southern Oklahoma since 1999. In addition to weed control and fertilization services, they also offer a range of indoor and outdoor pest and termite control solutions.
Get your yard looking its best heading into the spring and summer by visiting http://mpcpestcontrol.com/index.php/weed-control