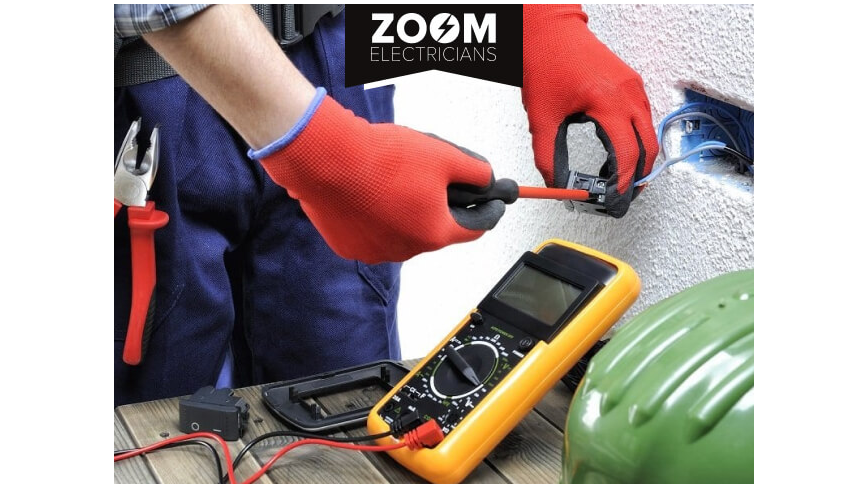 Control the power of your property with an electrical panel from Zoom Electricians!
The company can install electrical panels in new homes and upgrade those in older buildings. Zoom Electricians will ensure that the right panel is chosen to match the needs of your household, ensuring a steady flow of electricity and optimized energy costs.
Go to https://zoomelectricians.com/electrical-panel-installation to find out more.
An old or faulty electrical panel can cause many problems for your home or business. Flickering lights, unusual sounds coming from a fuse box, breakers tripping constantly, smoke coming from outlets, burning smells, and burnt-out appliances are all signs of electrical panel issues. If not dealt with promptly, these issues can lead to greater structural failures and safety hazards.
Zoom Electricians' team of certified professionals performs repairs, replacements, and installations of electrical panels. "Whether you have a new or old building, we ensure that your electrical panel will meet the demands of modern technological devices," said a spokesperson for the company. "We provide safe, efficient, and sufficient electricity so you can use your devices stress and worry-free."
In addition to reliable electricity, Zoom Electricians' electrical panel installation services provide you with many other benefits. They allow you to increase the number of outlets available in your home. They can also lower your utility bills, as well as your insurance bills due to reduced overall risk. Some electric companies even provide rebates and discounts if you upgrade your existing electrical panels.
"Our fridge kept tripping the breaker, so I contacted Zoom Electricians to see if they could help," explained a satisfied customer. "The electrician came out the same day and walked me through his entire process. Not only did he fix the breaker, he even made sure the wiring in the back of the fridge wasn't overheating. I truly appreciate anyone that goes the extra mile to make sure that I understand what caused the issue and that I feel safe in my own home!"
Zoom Electricians' experts recommend that your electrical panels be upgraded every 25 to 30 years. Also, if you're going through a renovation or remodel, or if you've installed new appliances, they recommend you upgrade to a new electrical panel to cope with higher power needs.
The cost of an electrical panel installation varies depending on materials and labor, and whether it's a new installation or an upgrade of an existing one. However, Zoom Electricians charges per service rather than per hour, so you won't find any surprises or hidden fees when it comes time to pay.
If you're building a new home or business, or if an existing one is showing any of the signs of a faulty electrical panel, Zoom Electricians encourages you to book a no-obligation consultation with one of their licensed professionals. They will assess your situation and create a plan based on their findings. For your safety, Zoom Electricians stresses that you should not perform any electrical work by yourself.
About Zoom Electricians
Zoom Electricians has been serving communities across California since 1988. Their licensed professionals each have 10 to 20 years of experience in electrical repair, maintenance, and installation. Their services are available 24 hours a day, 7 days a week, including weekends and holidays.
In addition to electrical panel installations, Zoom Electricians also installs outlets, wiring, circuits, fire alarms, lighting, EV chargers, and more. They also provide repair and maintenance services for most electrical components in a home or business
See the full power of Zoom Electricians today by visiting https://zoomelectricians.com/electrical-panel-installation