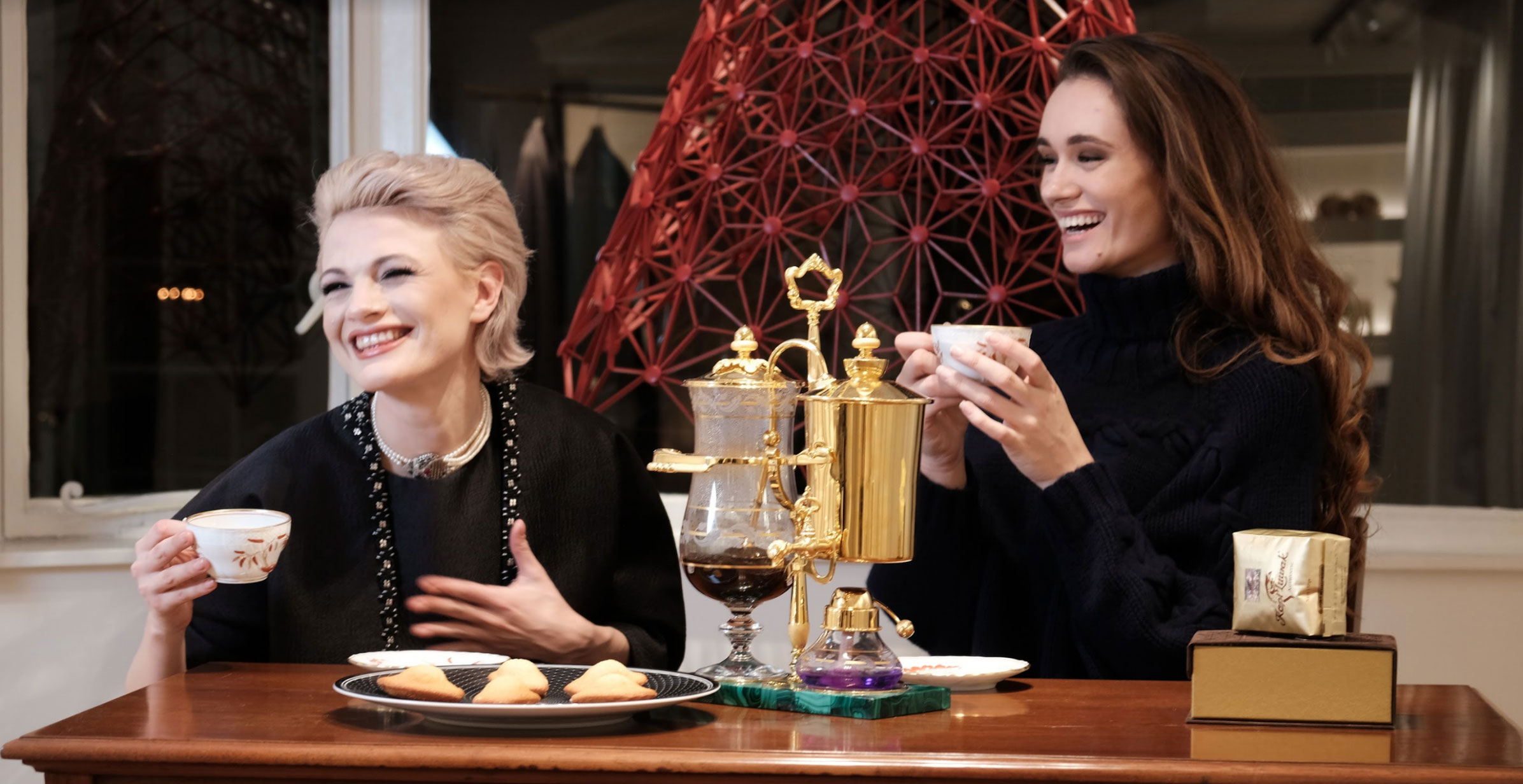 Have you ever thought of coffee as more than a cup o' joe? For Royal Paris, it is an art form. Let them show you how to dive into the luxurious experience of brewing the perfect cup.
The products feature Baccarat glass pieces, 24-karat gold hand-painted finishing, and semi-precious stone bases. Exquisitely hand-crafted by award-winning Parisian sculptor, Jean-Luc Rieutort, each piece takes more than 50 hours to create.
Go to https://www.royalparis.coffee
The collection provides you with an immersive experience that elevates coffee drinking to an art form. Seeking to restore the historical art of imperial coffee, Royal Paris founder, Maria Tindemans, revived the sophisticated machines. An extravagant functional art, it is intended for the most discriminating coffee lovers like yourself.
Using a technology that has been perfected for many years, the machine operates automatically without electricity. The syphon uses fire, steam, pressure, vacuum, and gravity to brew coffee. As boiling water rises through the pipet, it reaches the right temperature before it touches the grounds. This ensures that your coffee does not get too hot or scorched. The optimum temperature extracts the oils and the complex flavors of the grounds, giving you a smooth cup of coffee.
The collection comes in four styles—Versailles, Avant-Garde, Classic, and Modern. The Versailles is the most ornate style featuring hand-painted Baccarat glass, a jewelry finish, a semi-precious malachite, lapis lazuli, or black obsidian stone base, and a matching 24-karat gold-plated grounds scoop.
The contemporary Avant-Garde style has a rippled glass design and the gold or silver-plated metal fittings have a sleek finish. An elegant and versatile piece, The Classic is made with a varnished wooden base and comes in gold, silver, and copper. The Modern is created in the neo-classical style and engineered with heat-resistant glass.
Every collection is a limited edition and each piece is custom-made to your requirements. For heirloom pieces, your family crest or initials may be engraved on your machines.
According to a spokesperson from Royal Paris, "We create pieces of art that allow you to lose yourself in luxurious moments. Each collection is a magnificent object of d'art that inspires and transforms. There are no artificial filters and no electricity is used in the brewing process. The magic of the natural elements fire and water ignite a mind-blowing experience you will never forget."
Don't just drink coffee. Experience it like the kings and queens of the past did.
Visit https://www.royalparis.coffee to know more.