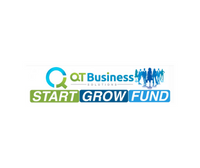 Should you register your business as a sole proprietorship or a limited liability company? How do you write a business plan that will secure the funds you need? These are just some of the things that these advisors can help you with.
Go to http://qtbizsolutions.com for more information.
QT Business Solutions developed their services because they understand that you probably aren't an expert in business structures or preparing a business plan. Their team provides you with professional support, so your company minimizes its tax exposure and has the funding it needs to survive and grow.
According to a recent report issued by the White House, 2021 saw around 5.4 million new business applications across the US, the highest number on record. However, multiple sources suggest that as many as 90% of startups fail. CBInsights states that, in 29% of cases, this is a result of running out of funding.
With a background in the banking sector, the advisors at QT Business Solutions have insights into the variety of company structures and funding options available to you. The company also understands the factors that cause some businesses to fail. Their business registration and business plan development services are designed to help you avoid the most common mistakes.
The team's innovative solutions form part of a wider startup education program now offered by the consultancy. The courses are separated into for-profit and non-profit categories and are designed to help you succeed during the critical first 5 years of operation.
About QT Business Solutions
Along with business plan development, QT Business Solutions offers a range of services designed to help startups succeed. These include marketing plan development and writing, business registrations, and financial projections. The consultancy also works with established companies that are seeking funding in support of growth.
One new business owner recently stated: "QT Business Solutions is literally the only reason my vision is coming to light. Working weekly one-on-one for my business was so informative and powerful. We were able to bounce ideas off one another, dive deep into the needs of the business, and be realistic. They held my hand the entire process, and I'm hoping they still won't let go now."
As the saying goes, planning and preparation prevent poor performance. Set your business up for success with professional startup services from QT Business Solutions.
Speak to a team member today. Check out http://qtbizsolutions.com so you can learn more.