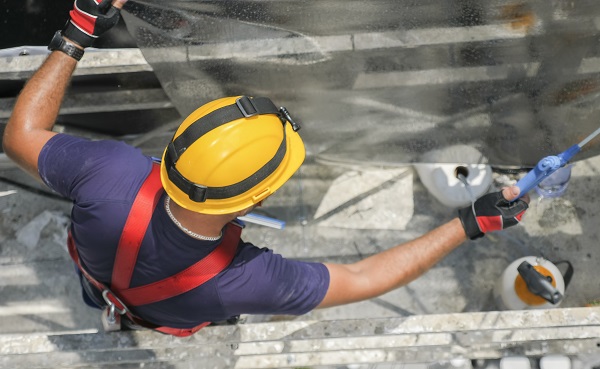 Need some last-minute glass repair? Or maybe you want to modernize your outdated doors, windows, and balustrades? If it involves glass, SOS Glass Services in Bexley are the ones to call!
The Australian-owned and operated company's glass services are ideal if you're looking to update your doors or windows for a more contemporary look or need emergency replacement services. Regardless of your needs, the professional glaziers offer prompt, reliable service at competitive prices.
You can find more information on the company and their expert services by visiting their website at https://sosglassservices.com.au
SOS Glass updated its repair and replacement services in response to an uptick in demand for professional glazier services at affordable rates. The company offers a wide range of services from interior glass fixtures to exterior windows, with a specialization in frameless glass installation. You can rest assured knowing the company employs fully licensed tradesmen and complies with Australian Safety Standards.
Installing energy-efficient windows in your home or business can save hundreds of dollars per year on your utility bills. New windows add aesthetic appeal, energy-efficiency, and can increase your property's overall resale value. The company provides a wide range of glass and finishes to protect your home or business for years to come.
In most cases, the technicians are able to cut glass on-site allowing them to complete the job as fast as possible. If onsite cutting isn't an option, the company will ensure your property is safe and well taken care of until the time that the windows or doors can be installed.
SOS Glass understands that unforeseen events happen and can cause serious damage and stress. The company is committed to delivering fast, professional service to get your property back in excellent condition.
Whether you're looking to replace your current windows and doors for cosmetic reasons or need to repair old or damaged glass, the professional glaziers have the tools and experience to get the job done right.
The company has a reputation for outstanding work and has been featured on popular media outlets such as Yahoo Finance and Nasdaq.
A satisfied customer said, "We used SOS Glass to fix the horrendous and incomplete job another company has left us with. SOS Glass literally came to our rescue. They went out of their way to attend and fix the damage. We would recommend them to anyone."
To learn more about SOS Glass and their services, head to https://sosglassservices.com.au where you can also find customer reviews, photos of the company's work, and more.