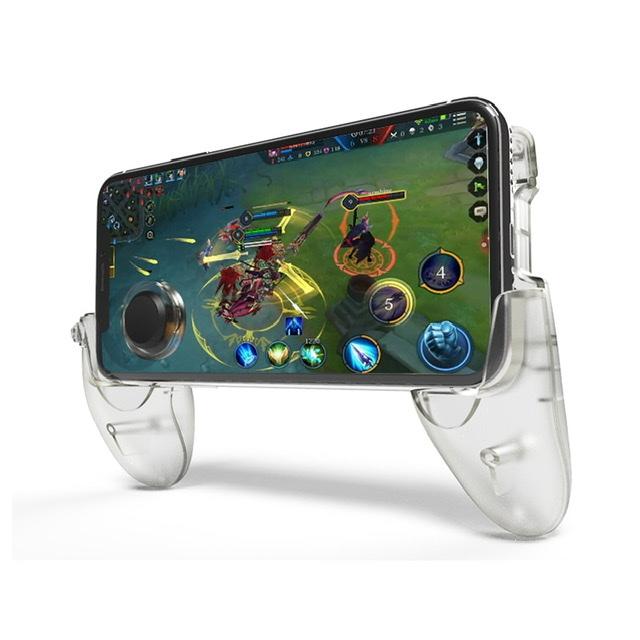 Want to level up your mobile gaming setup? Wave goodbye to cramped hands and uncomfortable sessions at your screen. This controller transforms the experience!
The integrated handheld mobile game controller is designed to replicate the look and feel of traditional console controllers. Rather than having to hold your phone in an awkward grip, you can play with added comfort.
Discover all the features at: https://doviast.com
Doviast is committed to sourcing quality products across trending markets. Mobile games are worth over $180 billion, with over three billion new gamers playing in 2021.
The company's attachable game controller has clip-on triggers and mechanical buttons for added precision and comfort. Industry research shows that 62% of all smartphone owners install a game on their device within a week of their purchase. However, on-screen controls can be difficult to manage for extended periods of time.
A key feature of the new controller is its adjustability. It can be placed as a stand for watching movies, but also provides multi-angle support. Built-in magnetic hold provides an added layer of security, whether you are playing games or using your phone for entertainment.
The controller can attach to any phone, but the device cannot exceed 6.5 inches in length. Its ergonomic design makes it easier for you to enjoy extended gaming sessions without cramps or pain.
Doviast explains that the controller is fully compatible with many of the most popular titles available on mobile marketplaces today. These include CrossFire, Terminator 2: Judgement Day, and Critical Ops.
In addition to the gaming controller, Doviast provides cost-effective purchasing options for screen amplifiers, chargers, anti-blue light glasses, and cordless vacuums. The team seeks to provide a fully integrated shopping experience with quality products all in one destination.
A spokesperson for the company states: "Tired of not being able to fire or reload as quickly? Let's get two more fingers in on your mobile battle game. Two clip-on triggers on our Integrated Handheld Mobile Game Controller allow you to simply tap down to perform functions such as tap-reload or weapon-switching. With our controller, you can now simultaneously shoot from both sides or switch shooting angles for a smoother gaming experience."
Do you love to game but don't want to get cramps from holding your phone for so long? This controller is ideal!
Check out https://doviast.com for any extra info you need!