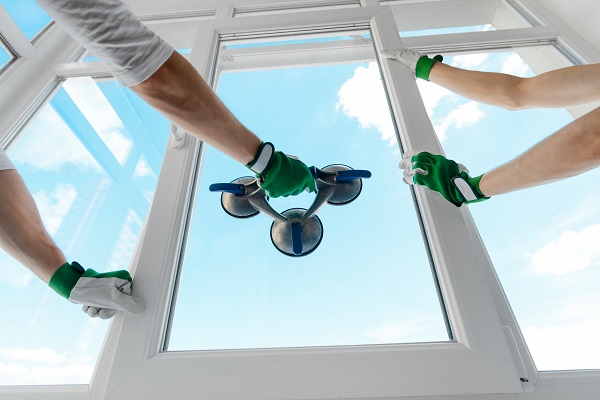 Looking for a better class of glass? Why not see your way clear to investing in frameless windows from your premier local installers at SOS Glass Services!
As environmental concerns increase public awareness about the importance of energy efficiency, the Sydney, NSW-based window company announces updated architectural glass repair and installation solutions for commercial and residential customers.
SOS Glass Services' latest launch provides you with a comprehensive range of frameless glass products, combining durability with stylish contemporary design. The company offers a rapid response for emergency repairs as well as cost-effective window remediation and replacement services.
For window replacement that's truly smashing, it's got to be SOS Glass Services. More details at https://sosglassservices.com.au
If you're seeking to refresh the appearance of your property, the company offers aesthetically-pleasing glass panels that can withstand the extremes of Australian summers and winters alike.
Frameless windows are a relatively new phenomenon in the world of interior and exterior design. By maximising the amount of natural light that can penetrate a building and its environs, frameless glass has become increasingly popular for commercial applications. By eliminating the significant costs of standard framing materials, customers benefit from a cost-effective solution that combines both style and robust performance.
The company can install glass balustrades for balconies, landings, staircases, and terraces. Other frameless glass applications include pool fencing, shower screens, bespoke conservatory windows, office partitions, and shop-front glass installation. SOS Glass Services employs only highly-experienced and fully-licensed tradespeople, ensuring all work carried out meets the highest professional standards.
Frameless glass products are easier to install than standard framed windows with SOS Glass Services able to complete projects quickly and efficiently with minimum disruption to your homes or business. You'll also benefit from the same energy efficiency ratings as standard double glazing with some models actually offering enhanced thermal benefits.
The 'wall of glass' look provides a timeless and stylish addition to any property with fixings and joints kept to a minimum to preserve light and give you an unsullied view of the outdoors. The company also offers detailed job estimates and free quotes.
About SOS Glass Services
The company brings over 30 years of experience in the window fitting industry. From running repairs and maintenance of existing fittings to complete refitting of new glass, both in frameless and standard form, SOS Glass Services offers a solution for every budget. The firm is Australian-owned and operated and works in compliance with all national safety standards.
A satisfied customer says, "SOS Glass literally came to our rescue. They went out of their way to attend and fix the damage. Bob and his team were an absolute pleasure to deal with and did an amazing job."
With its latest service update, SOS Glass Services continues to set the standard for exemplary customer care, stylish installations, and timely repair of windows throughout the Sydney area.
For transparent glass at transparent prices, Sydney's most trusted window installer is ready to come to your rescue. Say yes to SOS. Find out more here: https://sosglassservices.com.au
Let a little more light into your life with frameless windows from SOS Glass Services today!