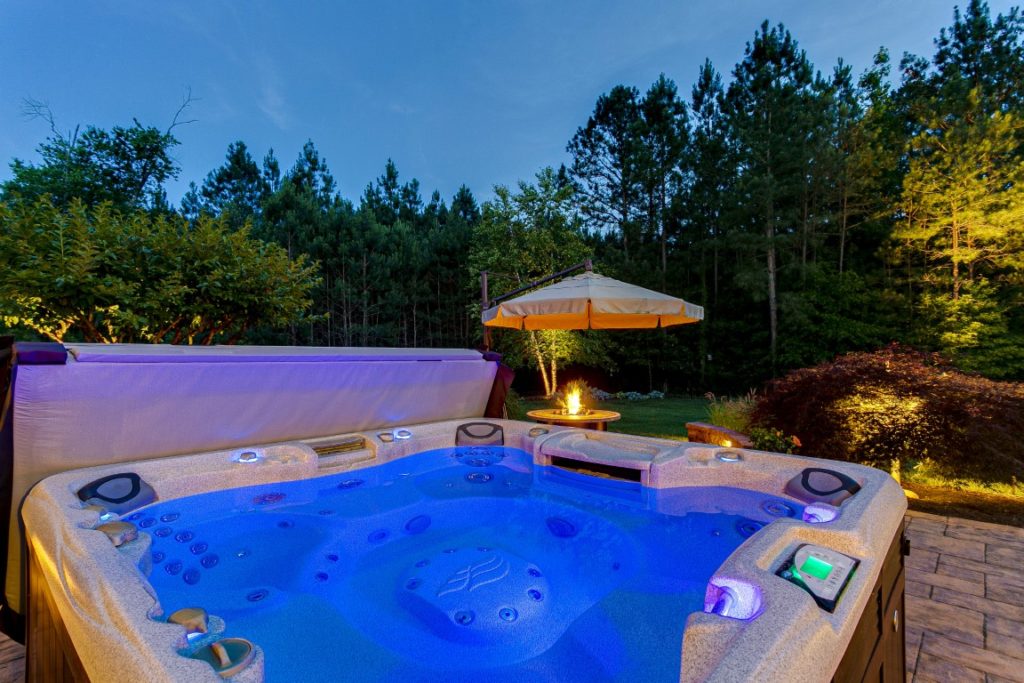 You may be getting restless for a change of scenery – or just a change of experience. Or you are ready to indulge in some wellness! Whether you crave soothing water massages or just want to enjoy the company of friends or family in a new way, the company will try to meet your outdoor entertainment and relaxation needs.
The company's announcement that hot tubs are now both in stock and on sale comes in the wake of supply chain problems that have bedeviled the country, causing product delivery bottlenecks for many high-end consumer goods, including hot tubs.
Check out all the models at https://custombackyardspaces.com
Custom Backyard Spaces, Raleigh's Dimension One Spas dealer, is now offering a wide range of hot tubs, from the Serenade – which can seat three people – to several models that can accommodate seven persons and feature up to 64 jets and two loungers.
As remote work becomes increasingly standard, the desire to upgrade conditions at home, for both work and leisure, is also on the rise. North Carolina is one of the states leading the surge in high-tech remote work, particularly the Triangle area of Raleigh, Durham, and Chapel Hill: one study ranked Raleigh as the fourth-best city in the country now for remote work. Accordingly, the home improvement/accessories markets have grown, and hot tub sales nationally have spiked as disposable income is redirected from travel experiences.
The availability of hot tubs nationwide is expected to be scarce well into 2022, but Custom Backyard Spaces right now has a complete inventory for you, including for the larger, much sought-after family models. The company's Breeze model, for example, seats seven people. It features barrier-free, multi-level seats and foot jets in a dome-free footwell to make communication and movement easier.
The North Raleigh firm also offers the more intimate Plitvice hot tubs, their most popular small model. The Plitvice models come with two large lounge seats, Bluetooth speakers, and a dual-speed jet pump. All of the company's hot tubs feature ergonomic designs to provide the best massage experience possible.
In addition to hot tubs, Custom Backyard Spaces sells swim spas and outdoor saunas. A locally owned business, the company celebrates the outdoor experience and understands people's wishes for relaxation and entertainment in their garden and patio areas. Nowadays, you want to make better use of the space you have and make your home feel more akin to a vacation destination.
One client commented: "It was a pleasure working with the team at Custom Backyard Spaces. Richard was extremely patient and walked us through everything we'd need to know about getting a hot tub installed. Highly recommended."
Why wait? Indulge yourself before inventory disappears for another cycle.
Go to https://custombackyardspaces.com/hot-tubs and see for yourself what the different models offer. One thing is sure: you will instantly become more popular around town!