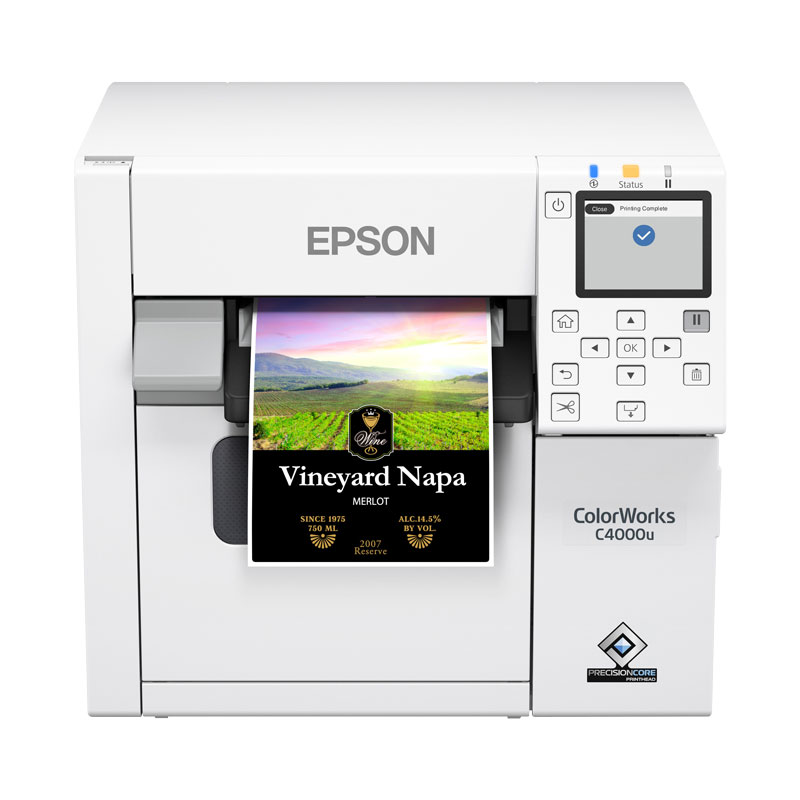 Everything your business needs for high-quality labels is contained in this powerful, compact printer. The only thing it leaves out is the high price tag of comparable thermal transfer printers. Pre-order your unit now from our company website.
Go to https://vividdatagroup.com/product/epson-colorworks-c4000-label-printer for more information.
The rise in e-commerce has seen a corresponding growth in demand for quality, affordable label printing solutions. With the recent addition of the Epson ColorWorks C4000, Vivid Data Group believes we now offer you one of the most versatile on-demand label printers on the market. Wi-Fi connectivity, faster speeds, and larger ink tanks are all now included.
Labels serve a variety of important purposes for retailers, be it brick-and-mortar stores or online enterprises. Barcodes, price tags, and shelf tags are all common applications that you're probably familiar with. Higher quality color label printers can also be used for branding and packaging, making them an important addition if you're an e-commerce and/or drop-shipping distributor.
While there are many available options for commercial label printers, you most likely just require something that produces high-quality color labels in a compact and affordable package. Get the job done well without costing a fortune, right? Now adding Wi-Fi connectivity and larger ink tanks, the Epson C4000 is a solution that Vivid Data Group expects will cover the vast majority of your needs.
In creating the new product, Epson included dust and water resistance in the compact design, giving it added durability for demanding applications. Don't let its compact form fool you - this printer is made to be your office workhorse. Resolution of 1200 dpi produces amazing, photo-quality images, but at a much lower price than thermal transfer printers.
About Vivid Data Group
Specializing in business label printer solutions, Vivid Data Group stocks an extensive range of commercial printers, inks, toners, software, and more. Our company is geared towards the needs of modern businesses, and provides professional advice and support to assist you in selecting the most suitable products. We are also able to assist in the design and production of custom labels for specific purposes.
We are your one-stop shop for label printers, business labels, and custom label printing solutions and products. Whether you are looking for a simple label or ink cartridge to a full-stack label solution from start to finish, Vivid Data Group can help you fulfill your business needs.
Quality labels are a must in today's business world, whether you own a traditional store or have an e-commerce enterprise. Vivid Data Group has products to meet every need.
Discover why the Epson C4000 is leading the way. Click on https://vividdatagroup.com/product/epson-colorworks-c4000-label-printer to learn more.