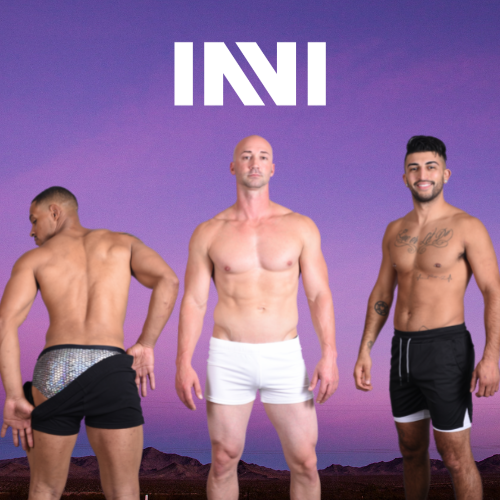 If you want to hit the ground running at the gym this year, follow these tips from INVI!
The men's apparel retailer is encouraging you to try tailored and tighter-fitting gym apparel in order to minimize discomfort and maximize performance while working out. They are also providing tips for transitioning to a compression-based exercise wardrobe.
Go to https://www.invi-me.com/blogs/news/how-to-transition-to-wearing-tighter-clothing to find out more.
In its latest report, entitled "How to Transition to Wearing Tighter Clothing," INVI highlights that the right compression gear can provide a multitude of benefits for fitness enthusiasts. From a comfort perspective, the right apparel can prevent chafing and irritation, as well as wick away moisture. The correct attire can also improve your confidence, motivation, and overall mindset.
INVI posits that wearing tighter-fitting exercise gear, in particular, yields better results while working out. Tighter clothing provides more support and compression for your muscles, thereby reducing the possibility of pulls, strains, or tears. It also increases sweat production, which rids your body of toxins and other natural byproducts. Tight clothing also enhances your natural shape by creating the illusion of tone and a defined physique, which can provide you with a mental boost during moments of fatigue.
If you're a hesitant gym-goer, INVI also provides help with making the transition to tighter-fitting underwear, shorts, and other apparel. The expert recommends starting with basic items before branching out to more daring items and experimenting with different materials to find what's comfortable.
INVI suggests a few suitable compression options from its clothing line for you to try out. The INVI Compression Shorts, for example, are made of moisture-wicking materials, come with pockets, streamline the hips, and have smaller inseams to accentuate your thighs. They also offer ultra-thin Seamless Compression Tank Tops and Round Neck Shirts, which come in an assortment of colors and are made of a poly-spandex blend.
INVI's collection of apparel isn't just limited to the gym or the weight room; INVI is a backer of the recent trend whereby people are layering tight compression pieces under looser pieces in casual settings. Because of this, a lot of their clothing is multi-functional and suitable for a variety of settings.
"Whether you're looking to showcase your natural curves or create the illusion of a more toned physique, there are plenty of tight clothing options to choose from," said Ken Dickison, INVI Spokesperson. "With a little bit of experimentation and confidence, you can find the perfect tight clothing style that works for you."
About INVI
INVI prides itself on being a shop for those who like to express themselves. The store sells underwear, T-shirts and hoodies, tank tops, and shorts and pants, with many of their items featuring unique and funny graphics that allow men to showcase their personalities and embrace who they are. In addition to their latest guide, INVI has also released reports on a variety of topics including "Achieving Better Gains by Choosing the Right Underwear and Fitness Shorts" and "Layering - Expressing Yourself in Any Weather Condition Without Freezing or Overheating".
Start your exercise journey in style by visiting https://www.invi-me.com/blogs/news/how-to-transition-to-wearing-tighter-clothing