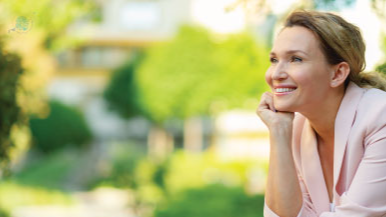 "All deities and demons, all heavens and hells are internal." So said Timothy Leary once upon a time, and he had a point: your joy, your fears, and your self-doubt are largely a function of chemical messaging. Redirect the flow of chemicals and voila, you may recover your sense of balance, confidence, and purpose!
This holistic medical clinic performs injections of stellate ganglion blocks (SGBs) to alleviate the symptoms of post-traumatic stress disorder (PTSD) and trauma-associated mood disorders. The procedure involves injecting a local anesthetic into your stellate ganglion, which is located in the neck near your carotid artery. It is often employed as a supplement to ketamine infusion therapy to improve patients' mental health and well-being.
You can learn more at https://www.softrebootwellness.com/stellate-ganglion-block-treatments
Soft Reboot Wellness, which also administers IV ketamine therapy, now offers SGB treatments that serve to regulate - or "reboot" - your sympathetic nervous system's response, commonly known as the fight-or-flight response. By numbing these nerves temporarily, the fight-or-flight response "switch" is turned off, effectively allowing the system to reset, and ease the symptoms of PTSD. This relief will often last for months after treatment.
As patients' awareness of psychedelic therapy grows, so does the number of clinics opening their doors to the public. Both ketamine infusion therapy and SGB treatments have witnessed a surge in patient demand, and the market is expected to continue growing yearly at over 11%. Studies have shown that SGB can reduce symptoms of trauma by 50% and is especially effective in decreasing irritability, outbursts of rage, difficulties concentrating, and difficulty sleeping or staying asleep.
Soft Reboot Wellness is led by Dr. Sara Herman, M.D., a Harvard-trained, cardiac anesthesiologist certified in psychedelic-assisted therapy and integrative health. The clinic conducts comprehensive medical intakes and consultations with each prospective patient and Dr. Herman personally monitors each session to ensure your safety and optimal results.
You can see additional information at https://www.softrebootwellness.com/are-migraines-ptsd-related
During SGB treatment, you remain awake and alert and will only feel dull pressure at the injection point The entire outpatient procedure lasts approximately 15 minutes. Minor and temporary side effects will result in drooping eyelids, eye redness, and constricted pupils.
Soft Reboot Wellness features state-of-the-art medical technology to ensure safe infusions and allow for precise monitoring of patients' vital signs. The clinic also provides patient rooms designed to maximize comfort and a feeling of ease and well-being.
One patient commented: "I completed my series of 6 initial treatments, and I'm so grateful to have found Soft Reboot Wellness. Everyone in the clinic has a warm, friendly demeanor and created such a safe space that truly fostered a third-eye-opening, holistic healing experience. I can't recommend this clinic more."
Whether you want to try ketamine IV therapy alone or in combination with SGB, it's all up to you in consultation with the clinic's team. The only things that matter are your safety, your comfort, and the relief you should finally feel.
You can call 650-419-3330 or go to https://www.softrebootwellness.com/contact and take a look around - as you will see, this practice is pretty darned impressive.