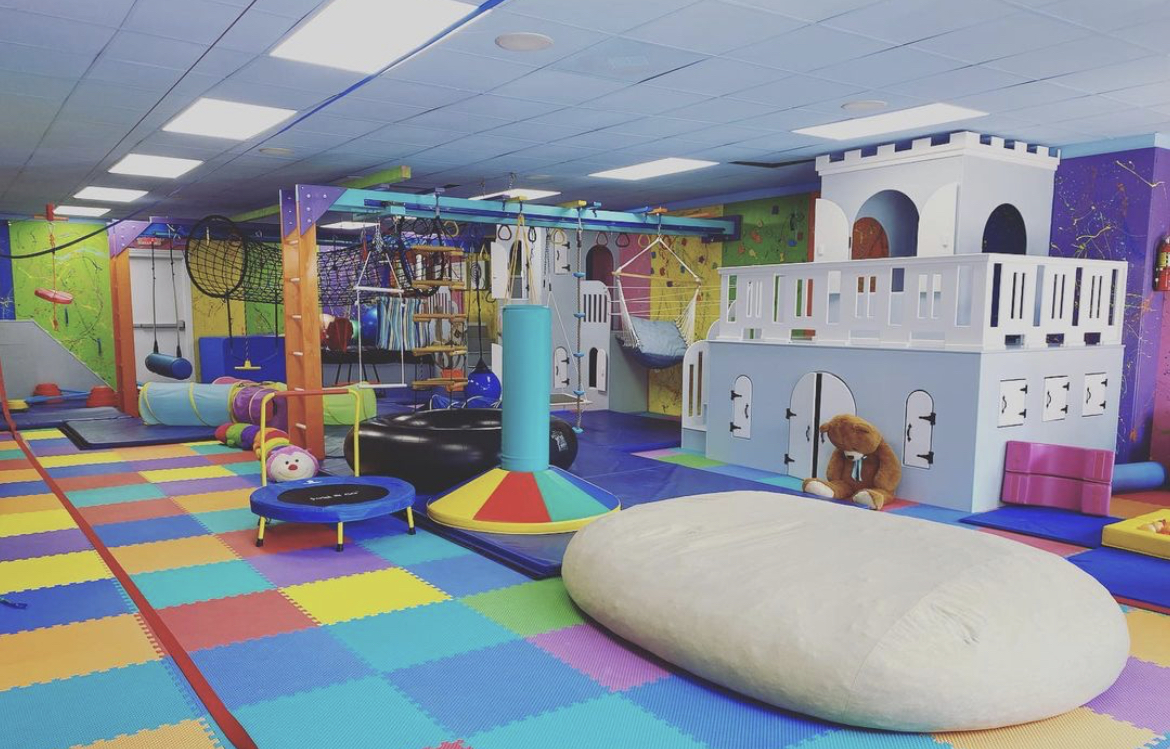 Occupational therapy can assist children in developing the skills required to succeed in school and in life. Children with particular needs or developmental delays can benefit from occupational therapy as well, as they learn how to cope with problems and develop the skills they need to thrive.
This center - which is focused on occupational therapy activities for young children - now offers the supervised use of a sensory gym to promote cognitive-behavioral and social skills, while enhancing kids' motor development.
You can learn more at https://totville.com/sensory-gym.html
Totville recommends the use of its sensory gym for all children - not only those with Sensory Integration Dysfunction. During the program, licensed therapists guide children through various activities that challenge their ability to respond appropriately to sensory input. Activities are designed to meet and surpass each child's developmental needs.
The center's sensory gym is complete with linear and rotational swings (net, lycra, pogo, platform swing, and more), multiple colorful climbing walls, vertical and horizontal ladders, a zip line, trapeze, and crash pads.
Wherever your kid is on his or her developmental journey, that just spells F-U-N!
Many studies have demonstrated the effectiveness of sensory gyms for young children. Sensory-based intervention has been demonstrated to improve the quality of life and reduce challenging behaviors in children with autism spectrum disorder (ASD). Additionally, a study conducted in 2020 showed that sensory gym-based interventions led to improved communication, social, and motor skills in preschoolers with ASD.
Tottville's occupational therapists (OTs) focus on the evaluation, assessment, treatment, and ongoing support in the development of children's basic life skills. These include social skills/engagement, self-help skills, body awareness, oral motor skills, hand-eye coordination, and sensory processing/integrations.
The center's sensory gym helps to improve sensory integration - the ability to interpret and respond to sensory stimuli. For example, they can help children understand how their bodies move in space and interact with their environment. This is especially important for children with developmental delays or physical disabilities, who may need extra help developing their motor skills, coordination, and strength.
Furthermore, sensory gyms help to build self-confidence in children. They can provide an opportunity to explore, play, and succeed, which can boost their self-esteem. Additionally, they provide a calming and relaxing environment for children - reducing stress, anxiety, and hyperactivity, while improving their overall well-being.
Totville is led by its founder, Yevgeniya Peskova, who holds a Master's degree in Occupational Therapy and is an International Board Certified Lactation Consultant (IBCLC). Ms. Peskova is also trained in Orofacial Myofunctional Therapy, Prenatal and Infant Sleep Training, and many other related disciplines.
One parent commented: "Highly recommend anyone to come here with their child. My experience happens to be with my newborn. Jessica is extremely knowledgeable and great at diagnosing, noticing things, helping correct them, and coming up with a plan for moms to work on at home."
The whole team is committed to your child's safety and well-being - as well as yours. As one other parent reported, "Her team battles insurance for you, helps you with sleep schedules, feeding, and more!"
You can call 732-860-8100 or go to https://totville.com/sensory-gym.html and see for yourself what all the fuss is about!