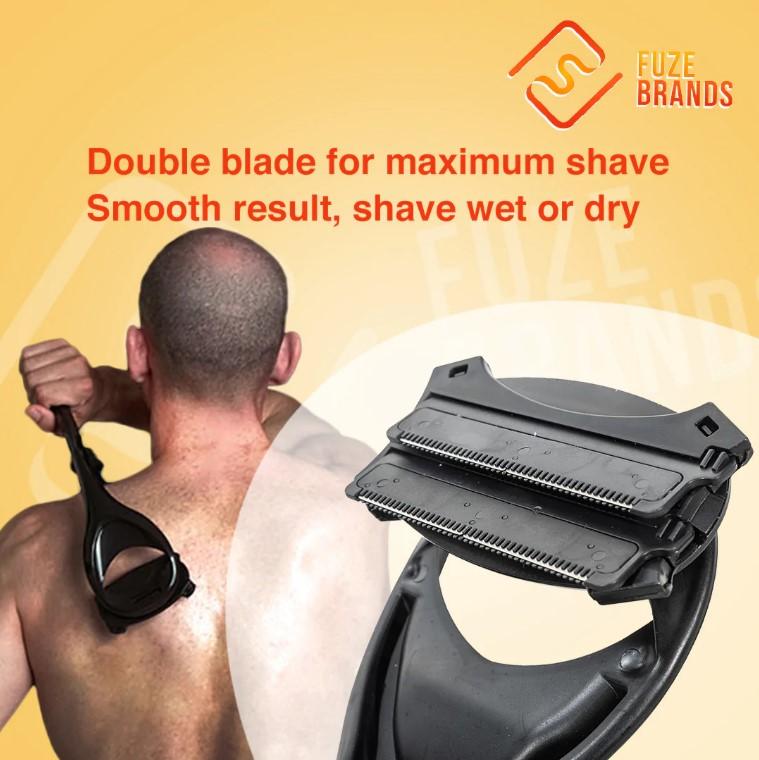 If you're tired of nearly dislocating your shoulder trying to shave your back hair, help is at hand! Try the Back & Body Shaver from Fuze Brands!
The innovative product offers hirsute males a simpler way to reach and shave awkward parts of their abdomen and back. The handheld device can be used on wet or dry skin and requires no batteries or mains power.
From grooming to gardening, shaving to sushi makers, Fuze Brands has got your back! More details at http://bit.ly/2qRG0a0
The Back & Body Shaver's unique range of features includes a large handle for a comfortable grip and ease of use. The handle is also foldable to make the shaver easy to pack away or take on a trip. The product is part of Fuze Brands' comprehensive collection of expertly-designed and innovative lifestyle accessories.
While facial shaving is an easy straightforward process for most men, reaching across one's shoulders to shave back hair is much more challenging. While hair and beauty salons offer services such as waxing, they are often expensive and men are often resistant to the idea. By producing a back shaver that men can use themselves, Fuze Brands is filling a gap in the market for male cosmetics.
The Back & Body Shaver features a special blade design that won't hurt your skin even without shaving gel or foam. A double razor construction makes it easier to catch all of the targeted body hair in multiple directions.
The razors can also be removed from the handle for more precise use on your chest or abdomen. The Back & Body Shaver is lightweight, weighing just 7 oz and measuring 10.2 by 4.5 inches.
Fuze Brands also stocks other male grooming products such as electric shaving kits and related accessories. You can also browse the store's eclectic range of household and lifestyle gadgets from Bluetooth GPS trackers and novelty night lights to broom sweepers and pet litter trays.
A spokesperson says, "Founded in 2016 by John Davis Smith, Fuze Brands has come a long way since its beginnings in a home office. We now serve customers all over the world and are thrilled to be part of the challenging wing of the e-commerce industry."
With the latest additions to its male grooming collection, Fuze Brands continues to offer innovative and practical goods for the discerning online shopper. Check out the web store today.
For a painless kind of razor, try the Back & Body Shaver!
For more info, go to http://bit.ly/2qRG0a0