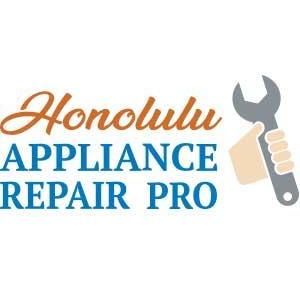 Did you know clothes dryers are second only to refrigerators and freezers as the largest home appliance electrical energy consumers in America? It's true – they're energy hogs!
Honolulu Appliance Repair Pro has updated its dryer repair services to comprise all known brands, from Asko to Whirlpool, and including European luxury brands such as Miele.
Check them out at https://honoluluappliancerepairpro.com/dryer-repair
The over 30-year-old, family-owned and operated company, whose team members are all factory-trained and certified, now maintains its own parts warehouse in Honolulu, saving you time and money by eliminating – in most cases – the need for placing parts orders to mainland factories. Accordingly, the company will try to diagnose the problem in advance and arrive at your location with the necessary parts in hand.
Clothes dryers should last a minimum of ten years without the need for repairs, according to manufacturers, but studies have shown that almost 20% of the time something breaks within that timeframe. Honolulu Appliance Repair Pro advises you to clean the lint trap after each usage and make sure the exterior vent is clear in order to increase the dryer's lifespan. Additionally, dryers shouldn't emit any sounds or odors other than those that are typical of the drying process.
If problems like overheating are ignored, they could quickly become a safety hazard. Also, the company recommends periodic inspections of the water-fill hoses, which need to be changed when they become cracked – if a hose bursts, the resulting water damage can be significant.
If you're a first-time customer, you can get 15% off on labor costs on your next completed in-home household appliance repair service with the coupon here https://honoluluappliancerepairpro.com/cctor_coupon/624
When dryers do break down, common problems include dryers that will not start or stop, that run too hot, that won't tumble, and that take too long to dry. In some cases, Honolulu Appliance Repair Pro will have to replace the motor, belt, or hose for problems that require the professional installation of new parts.
The company operates as a full-service appliance repair firm, servicing – for example – refrigerators, dishwashers, pizza ovens, freezers, barbecues, and air conditioners. Honolulu Appliance Repair Pro works on both small residential appliance repair issues and on more complex commercial problems to keep businesses' – such as hotels' – equipment in good working order.
One satisfied customer commented: "I don't give many five-star reviews, but after my experience, this five-star rating is well deserved. Highly recommend Honolulu Appliance Repair Pro these guys work hard, are reliable, polite and know what they're doing."
For prompt, typically same-day service, call 808-518-2966.
And you can go to https://honoluluappliancerepairpro.com and take a look at all the services and brands the company covers for your home and business.