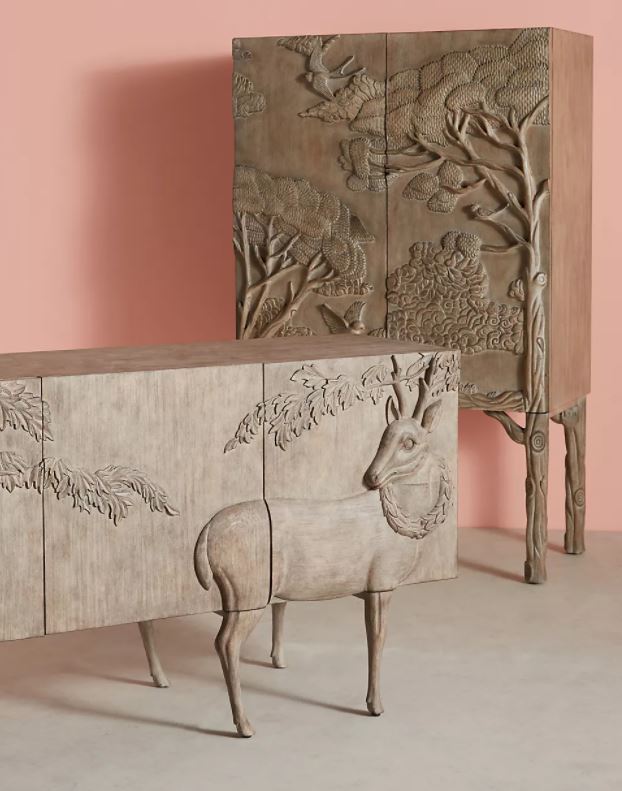 If you've always assumed that handmade furniture is out of your budget, think again! Check out the new sideboard range from Loomlan, LLC today!
Against the ubiquity of identikit flatpack furniture in today's home furnishings market, the Virginia-based company has just announced an updated range of hand-carved statement pieces for a variety of domestic applications.
Give your home a makeover with the very best of contemporary design and traditional craftsmanship. Light up your living room with Loomlan. More details at https://loomlan.com/
The sideboard range preserves the raw characteristics and idiosyncrasies of natural wood grains. Add some genuine originality to your home today.
While large global chains such as IKEA have popularized pre-fabricated self-assembly furniture at low price points, many homeowners now seek an alternative to the uniformity of these products. Successive lockdowns have meant many of you spending more time indoors, investing time and money in improving your living space. Handcrafted pieces bring an original feel to any setting.
Included in the sideboard collection is an 80-inch Accent Cabinet, featuring a rustic wood base with carved brass doors. Built from mango wood and steeped in a water-resistant lacquer, the unit is constructed using a tongue and groove method. Its four doors are embossed with fine details and brass accent stamping, opening to reveal shelving compartments for storage.
No two Loomlan pieces are alike, ensuring you can enjoy a unique addition to your living or dining area. Every aspect of the production process seeks to maximize the organic feel of the furniture. Initial designs are sketched onto wood before inlays of natural materials such as stone, mother of pearl, and bone are secured to the cabinet's surface using resin.
Other additions to the Loomlan range include a 58-inch hand-carved media console. This hand-chiseled piece features decorative moldings, stacked bases, balled feet, and shaped columns – all finished in Heathered Stone lacquer.
About LOOMLAN LLC
Founded by army wife and mother-of-three Natalya Bondole in 2018, Loomlan bases its operations out of Virginia with warehouses and distribution across the US. The company offers expertly curated collections of furniture in a variety of mid-century and contemporary design styles.
A satisfied customer says, "Great items and fast shipping. I loved the extra touches to the wrapping."
With the release of its expanded sideboard collection, Loomlan continues to make handmade furniture accessible and affordable to customers like you throughout the US.
Inject a little style into your sideboard this year. Find out more here: https://www.loomlan.com/search?q=carved%20sideboard
Whether you have a love of traditional furniture or are a fan of more modern designs, LOOMLAN has something for you. Explore their discounted sideboard collection now!