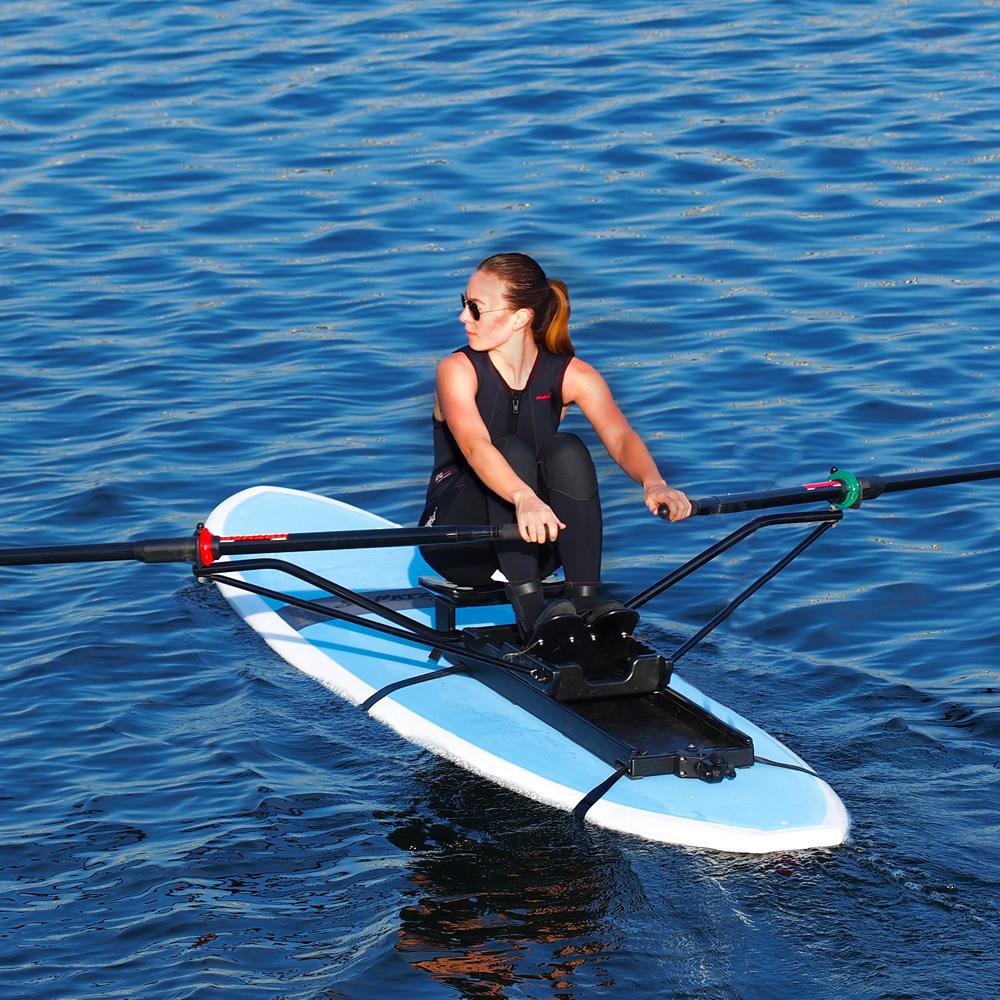 Do you also love getting some exercise while out on the water? Oar Board has got you covered with its paddleboard rower that is built in-house to the highest standards so you can take your fitness rowing just about anywhere, even the open sea.
The paddleboard rower offers similar benefits to an indoor rowing machine, including core strength and muscle development. You can strap the rower easily onto a standard hard or inflatable SUP (standup paddleboard).
Go to https://www.oarboard.com/stand-up-paddle-board-rowing for more information!
With the paddleboard rower, you and anyone in the United States, Canada, or the United Kingdom can enjoy the strength, flexibility, and cardio benefits while rowing. Rowing an Oar Board burns the same number of calories as running while putting no strain on the knees, joints, or connective tissues, making it ideal for cross-training or even as a full-body workout.
The sliding rigger on the Oar Board rower keeps your weight centered, resulting in a smooth row without the hobby horse effect. There is a thin strap that wraps around the paddleboard and a stainless steel buckle that locks the oar board firmly in place. The two-part carbon fiber sculling oars that are available with the Oar Board are not just ideal for rowing but can be disassembled for simpler transportation.
Oar Board's paddleboard rower is now used in over 62 countries. It is available for purchase directly from the company website, or from a select number of dealers located around the world. The Oar Board rower comes complete and ready for assembly, and you can strap it onto any paddleboard measuring 10 feet or 3 meters in about five minutes.
About Oar Board
Oar Board, a Whitehall Reproductions Canada brand, has a long tradition of designing sturdy, all-water rowing boats with a unique blend of expertise, innovation, and meticulous attention to detail. Its paddleboards are specifically intended for use with the Oar Board rower. Harold Aune, the founder of Oar Board, has been in the business since 1987.
A spokesperson for the company said: "Over the years, we've designed and built numerous boats and equipment. So far, the most satisfying project has been the Oar Board. It's yet another example of our forward-thinking ingenuity and expertise."
Harold Aune and Oar Board are trusted by rowers worldwide, and you can trust them too to get you on the water and doing what you love best. Call them today at 800-663-7481 to get a paddleboard rower shipped to you.
Visit https://www.oarboard.com/stand-up-paddle-board-rowing for the paddleboard rower to spice up your on-the-water expeditions.