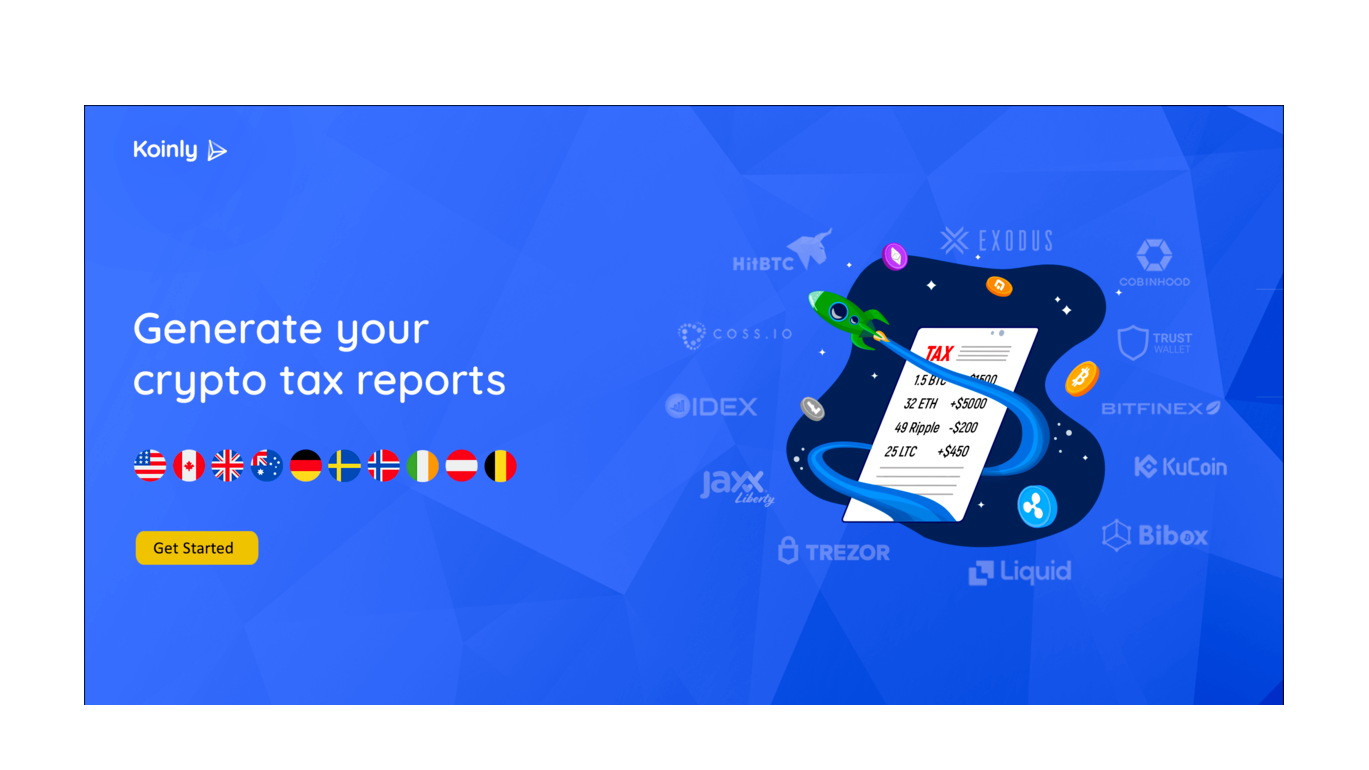 Struggling to keep on top of your crypto taxes? Need an easy, automated way to keep the IRS happy? Get Koinly from The Crypto Merchant!
Koinly offers you a simple and efficient method to calculate the tax owed on your cryptocurrency returns. It features an AI-powered design that automates all accounting processes, saving you time when it comes to the end of the financial year.
Stress less with Koinly's DeFi tax software from The Crypto Merchant! More details at Koinly .
Koinly has an extensive range of advanced tax preparation solutions for busy traders, investors, and miners. The software produces a complete tax report in under 20 minutes, gathering all the necessary information from across multiple exchanges and wallets. With transactions downloaded directly from the ledger, the automated design ensures that none of your trades or income gets missed.
The Koinly website explains that cryptocurrency is taxed in much the same way as property or gold. You are liable for tax on the difference between the purchase price and the selling price of your assets, minus any exchange fee expenses. This form of capital gains tax is compulsory in places such as the UK, USA, and Canada.
As a Crypto Merchant customer, you can now download Koinly to preview these capital gains and access their profit and loss tallies with just a couple of clicks. Koinly also shows your total holdings, return on investments, and growth via its streamlined and intuitive dashboard.
The software also offers you compatibility with other programs such as TaxAct and TurboTax and is widely used by professional accounting teams as much as individuals who file their own returns. Smart transfer matching automatically detects transfers between your wallets and tracks your original costs while incorporating accurate exchange rates even for backdated searches.
With a double-entry ledger system to monitor every change in your asset balance, Koinly makes it easy to identify and correct any discrepancies. You'll also get an automated API check of all data to ensure it has been imported correctly and eliminate any duplicate transactions.
The Crypto Merchant offers you an industry-leading experience in terms of customer support. The team of experts is always on hand to advise on all aspects of Koinly's implementation and guidance for the store's wide range of hardware wallets and recovery plates.
A spokesperson says, "There are many brands in the crypto world, but we choose to partner with only a handful. That's because we refuse to carry any product that we would not fully trust with our hard-earned crypto assets."
For more info, go to https://www.thecryptomerchant.com
Tax returns just got a whole lot easier thanks to Koinly. Get your accounts in order at The Crypto Merchant now!