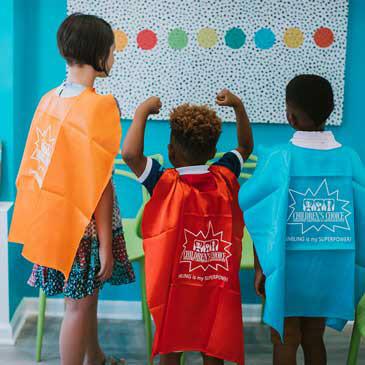 Does your child have problems with breastfeeding? If you've noticed a too short or too long frenum (the connective band of tissue that joins two areas: either the lip to the gum or the tongue to the floor of the mouth), then maybe your child has a lip tie or tongue tie.
If that's the case, your little one needs to have a frenectomy, a minimally invasive surgical procedure that modifies the frenum so that your baby can breastfeed and swallow correctly.
Trust Children's Choice Pediatric Dentistry & Orthodontics! The pediatric dental practice specializes in providing oral healthcare and orthodontic solutions to children and babies.
They treat genetic abnormalities affecting the frenum. If left unaddressed, the condition could lead to problems with breastfeeding, speech impairment, and tooth decay.
Find out more at https://www.mychildrenschoicedental.com/services/laser-dentistry
During a frenectomy, the dentists at Children's Choice use a pinpoint laser to dissolve the frenum, promoting regeneration. The concentrated beam of light sterilizes the area being treated, making infection unlikely.
The procedure lasts only for a few minutes and is completely painless. In fact, you may also see your baby sleep through the entire procedure! The laser also immediately cauterizes the wound, which hastens the healing process and makes it possible for you to immediately start breastfeeding your child after the treatment.
Before treatment, a pediatric dentist will assess your kid's condition, determine what type of frenectomy is needed (lingual frenectomy or labial frenectomy), and discuss sedation options with you, which may include nitrous oxide (laughing gas), oral sedation, or IV sedation. While sedation isn't always necessary for a frenectomy, you have the option to request one if you feel that it will help your child relax during the treatment.
Children's Choice recommends infants, particularly babies, have a frenectomy as soon as possible to improve breastfeeding. Both tongue ties and lip ties can cause pain for you and your child during breastfeeding. A frenectomy would encourage more effective and comfortable feeding, limit pain, and help you achieve effective bonding with your baby.
In addition to frenectomy, Children's Choice also specializes in pediatric orthodontics and also caters to children with special needs. The practice runs two clinics, one each in New Carrollton, MD, and is led by Dr. Jonelle Grant Anamelechi, a graduate of Duke University and the University of North Carolina Schools of Dentistry and Public Health who has also undergone additional training in laser dentistry, and maternal and infant health.
A spokesperson for the practice said, "Though creating an enjoyable patient experience saturates everything we do, precision dentistry is a priority with every member of our team."
Promote a sense of protection and love with your baby by improving breastfeeding – contact the team at Children's Choice for help!
Go to https://www.mychildrenschoicedental.com/services/laser-dentistry so you can learn more.