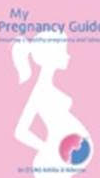 If you've been dreaming of having a baby, but you just can't conceive, new hope has arrived with Dr. Attilio D'Alberto and his new fertility advice book.
The book, which is titled 'My Fertility Guide: How To Get Pregnant Naturally,' is based on Dr. Attilio's 20 years of experience as a clinician treating infertility and also draws upon the findings of over 350 research studies. Dr. Attilio D'Alberto has become internationally renowned for his work fusing the principles of Eastern and Western medicine and he is proud to be assisting more couples like you to get pregnant.
Go to https://www.attiliodalberto.com/books to find out more.
The release of his latest book comes at a moment when infertility issues are on the rise. According to a recent article on Scientific American, reproductive issues in both women and men are currently rising at an alarming rate worldwide, increasing by 1% every year.
This has meant that more and more couples are turning to assisted reproductive technology (ART) to try to conceive, and perhaps this is something you have considered.
However, as Dr. Attilio D'Alberto's book explains, and as the article in Scientific American also corroborated, there are many environmental factors, such as hormone-disrupting chemicals, that can lead to fertility issues. As such, according to 'My Fertility Guide: How To Get Pregnant Naturally,' there are many changes that you can make to your lifestyle before you turn to IVF, sperm donation, or other ARTs.
You can access more information on typical fertility concerns and management strategies at https://www.attiliodalberto.com/fertility/how-to-get-pregnant.php
In particular, Dr. Attilio's book focuses on optimising your environment by getting rid of food, cosmetics, and home products that contain harmful chemicals. It also focuses on optimising your diet, which means choosing nutrient-rich foods with natural vitamins and minerals that can help to regulate your body's hormones and increase your combined fertility potential.
The book also recommends that both partners optimise their lifestyle by focusing on essentials like exercise, maintaining a work-life balance, and aligning your mind, body and spirit, as many studies have shown the negative impacts of stress upon fertility.
Finally, as Dr. Attilio's book explains, increasing your fertility is also about understanding ovulation, something, he suggests, hormone tests can assist with.
Dr. Attilio D'Alberto has been working as a Chinese Medicine, acupuncture, and fertility specialist for over 20 years and has published widely on all three topics. He is currently based in the UK.
A spokesperson for the doctor said, "This self-help guide blends modern fact-based research together with the ancient theories of Chinese medicine to deliver a powerful and concise understanding of natural conception. This book contains a lot of in-depth information which will greatly increase your chances of having a baby. By following Dr Attilio's simple advice, you too can fall pregnant naturally, like the thousands of people he has treated."
Dr. Attilio knows how difficult and heart-wrenching the journey to parenthood can be for some couples and he is here to help.
Visit https://www.attiliodalberto.com to purchase your copy of 'My Fertility Guide: How To Get Pregnant Naturally!'