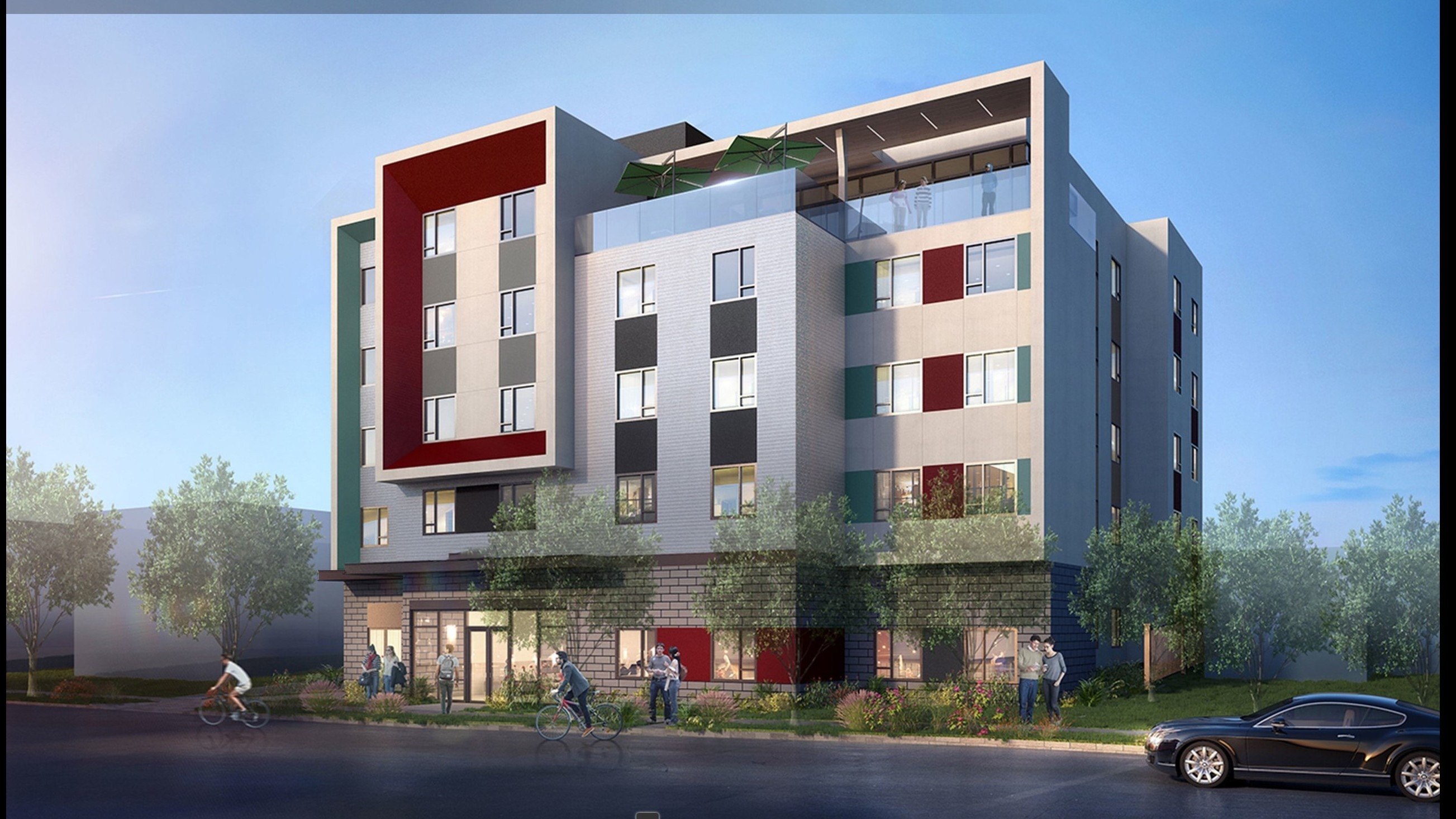 As a student, you need the privacy and security of your own space, while also having the ability to collaborate and socialize with classmates. San Diego Office Design understands your needs, bringing all this and more to the new StateSide concept.
You won't have to wait long to see the future of student housing, because StateSide is due to open in the fall of 2023. Along with ultra-modern 2, 3, and 4-bedroom apartments, you'll have your own collaborative study areas, as well as a beautiful sky lounge with 360-degree views over SDSU.
Go to https://www.sdofficedesign.com/studenthousing/ for more information.
In bringing students and their families this exciting new concept, San Diego Office Design combined its award-winning experience across a range of sectors, including hospitality, office, and retail. The resultant design places a focus on your privacy and well-being, while also allowing students lots of opportunities to get together, collaborate, and socialize with others.
It's no surprise that the old school dorm concept has pretty much been scrapped. With a greater focus on student well-being and academic achievement, current trends emphasize the need for both private and secure areas, while also allowing ample opportunity for collaboration and social activities.
With its new concept, San Diego Office Design sought to address each of those needs. Individual bedrooms give you the privacy you require, while a simple and modern design offers you the ability to personalize your own space. Communal areas include a mix of study and recreational areas, with the development's signature sky lounge featuring amazing views over the nearby campus.
"StateSide offers a California-style living environment that will help you elevate your lifestyle, foster lifelong connections and make the most of your college years," a project representative explained. "When it's time to focus, our indoor study room is open 24/7. When it's time to unwind, residents will have access to our rooftop sky lounge and social space."
About San Diego Office Design
Offering full-service interior architectural services, San Diego Office Design has worked with some of the region's leading organizations, including Pacific Sotheby's, National Food Group, IdentitiyIQ, and L3 Technologies. The firm's focus on culture and brand-based concepts led to CEO Tamara Romeo being recognized as one of the top 50 women of influence in design and architecture by the San Diego Business Journal.
"We aligned with San Diego Office Design to design our new west coast headquarters," one client recently stated. "The team delivered joy, professionalism, and massive value to our project. They are all amazingly talented and delightful to work with. I highly recommend their interior design capabilities."
Whether it's students or a modern hybrid workforce, San Diego Office Design brings advanced interior concepts to clients across the region.
Discover the firm's interior design capabilities for yourself. Check out https://www.sdofficedesign.com so you can learn more.