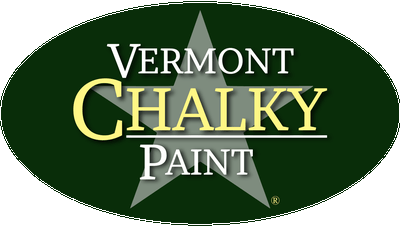 Wouldn't it be wonderful if it were autumn year-round? If you think so, then you'll surely love Vermont Chalky Paint's awesome collection.
This selection features fall colors in the company's signature rustic chalk-like finish. Each set comes with four paints: Harvest Orange, Cocoa Cafe, Butter Cream, and Sage Green.
Learn more by visiting https://vermontchalkypaint.com
All the paints in this collection have a matte finish that lends an appealing vintage look. You don't need to sand or prime surfaces beforehand, making chalky paints suitable even if you have minimal painting experience.
Vermont Chalky Paint's products are made from PolyWhey, a byproduct of the cheese-making process. Aside from creating beautiful and durable finishes, the paints contain no latex, making them safe if you are allergic to this substance.
Owner Sarah Spence says: "We firmly believe that paint should be aesthetically pleasing and kind to both humans and the environment."
You do not need to use wax after applying the paint to achieve a distressed look. Moreover, the paint can be easily removed should you decide to change the color in the future.
Each paint purchase also helps the local community since a portion of the proceeds is donated to charities. Moreover, you can turn over used paint jugs to the store, which will then be used in art classes.
The fall collection is usually shipped within three business days. All products are non-toxic and emit very negligible fumes.
About Vermont Chalky Paint
Vermont Chalky Paint is owned by Sarah Spence, who regularly hosts art activities and events in Essex. The store specializes in chalk-inspired colors that can be easily applied on most surfaces. In addition to paints, the store also sells brushes, coatings, and select home decor.
Spence says: "Autumn is one of the most picturesque seasons in Vermont. Through our chalk-inspired paint, you can bring that same relaxing vibe into your own home. We've formulated our paint products to make them easy to use anywhere by anyone, so you don't need a professional to handle the job for you."
Boost your home's cozy factor by buying fall-inspired paints. Order yours today at Vermont Chalky Paint!
Just go to https://www.sevendaysvt.com/vermont/at-vermont-chalky-paint-a-radio-dj-offers-nontoxic-products-and-diy-lessons/Content?oid=36523079 for more details.