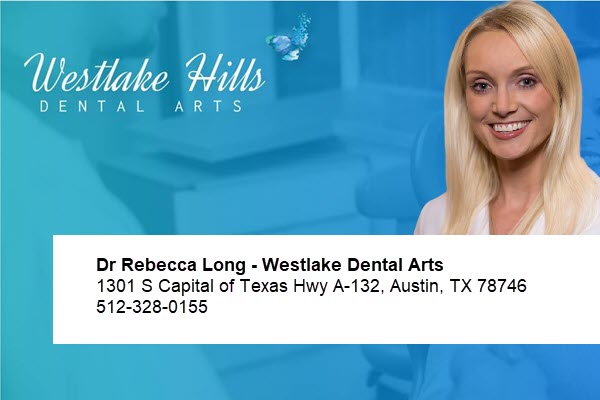 Say goodbye to dental imperfections and discolored crowns – treat yourself to life-like minimal-alteration porcelain veneers at Westlake Hills Dental Arts today!
The local practice can use the latest advances in restorative dentistry to bond porcelain veneers to your teeth and give your smile a makeover.
You can schedule a consultation by visiting https://www.westlakehillsdentalarts.com/cosmetic-dentistry.html
Westlake Hills Dental Arts can use its porcelain veneers to correct a range of dental imperfections, such as chipped, cracked, stained, and even crooked teeth. For your unique case and personal cosmetic goals, the local dentists will develop and implement a customized approach.
As well as immediately matching your desired shape and whiteness, veneers are highly resistant to staining and can last between 10 and 20 years. Also known as 'instant orthodontics', the minimal-prep veneer technique requires almost no reshaping of your teeth before the porcelain is bonded to them. While crowns are considered to be the tried-and-true method of dental restoration, recent advances in porcelain tooth technology, using lithium disilicate and zirconia, work to imitate the natural translucency of your teeth.
In addition to improving the overall appearance of your teeth, Westlake Hills Dental Arts' porcelain veneers can work to enhance your dental function and general oral health. The treatment can even restore your bite force and make it easier to eat and talk.
About Dr. Rebecca Long
As a member of the American Academy of Cosmetic Dentistry, Westlake Hills Dental Art's head clinician Dr. Rebecca Long has the professional experience to revitalize your smile. Alongside her team, she can improve the color and texture of your teeth with porcelain veneers without having to complete extensive filing before the procedure. Her team of trained healthcare practitioners can also replace your discolored crowns and fillings with minimal-alteration veneers that better imitate the natural tone and texture of your teeth using life-like ceramic.
You can find out more by visiting https://www.facebook.com/westlakehillsdentalarts
A spokesperson for the company said, "Dr. Long is highly skilled and trained in the art and science of cosmetic dentistry. She has taken numerous advanced courses in veneers and cosmetic restorations. Her endless drive to enhance her knowledge and refine her skills has made Westlake Hills Dental Arts one of the premier dental offices in Austin for veneers."
Westlake Hills Dental Arts is the local cosmetic and restorative dentistry practice offering you porcelain veneers in Rollingwood, TX – call today at +1-512-856-1886 to book your visit!
Browse the full range of dental services at https://www.westlakehillsdentalarts.com/veneers.html