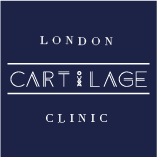 If you had a hole in your roof that was letting in rain, you wouldn't put a bucket under it and call it fixed, right?
The same principle applies to your health - if you have pain or stiffness in your knees from osteoarthritis, why would you go for a temporary fix, when you could have a permanent solution?
Though there is no cure for osteoarthritis, this new treatment from the London Cartilage Clinic can provide long-term relief from stiff or painful knees, without requiring major surgery, supplements, or additional injections.
Visit https://londoncartilage.com/arthrosamid to learn more about the new treatment, or to schedule an appointment.
While there are several common treatments for osteoarthritis of the knees, such as hyaluronic acid (HA), and platelet-rich plasma (PRP), these treatments only provide temporary relief. The new Arthrosamid treatment from the London Cartilage Clinic uses a single injection and has the potential to become a permanently integrated part of your knee joint.
The new treatment has been tested in numerous studies over several decades and has been found to have very few side effects. The most commonly reported complaints were minor to moderate swelling, bruising, or pain at the injection site, all of which were temporary.
Arthrosamid injections work directly on the synovium, or connective tissue, of your joints by restoring viscosity, improving lubrication, and acting as a cushion between bones. In many cases, the hydrogel can become permanently integrated into the joint, providing long-term relief against stiffness and joint pain, and also improving mobility.
In studies, researchers performed regular evaluations of subjects and found that their pain was reduced for up to 2 years. Unfortunately, the studies were only 2 years long, but many clients have reported excellent results, up to 5 years after their injection.
The medical team at the London Cartilage Clinic will work closely with you to ensure that you are receiving the most effective treatment available, suited to your individual needs. They offer a full range of services, both surgical and non-surgical, to protect, restore, and regenerate cartilage throughout the body.
One satisfied client said, "After a ski injury in 2003 and 5 failed knee surgeries, my chances of having a painless life were largely non-existent… I am not 100% painless, but my pain is probably reduced by about 80-85% in daily life and I am 5 years on from my injection. I can only recommend anyone with osteoarthritis of the knees to seek treatment with Arthrosamid"
We may not be able to cure osteoarthritis yet, but that doesn't mean you need to let it control your life.
Get the pain relief you need, from the experts you can trust. It's that easy.
Visit https://londoncartilage.com/arthrosamid to see if Arthrosamid is right for you, or to learn more about the London Cartilage Clinic.