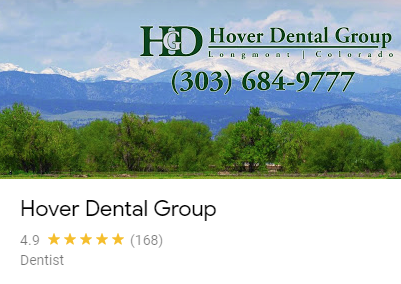 Do you feel self-conscious when you talk or smile in public? Do you wish your teeth could be a shade whiter? Have you tried every home remedy you could lay your hands on with no lasting solution?
Hover Dental Group is here to help you achieve and maintain a whiter smile with its proprietary Sinsational Smile system. They use a high-powered dental laser and professional-strength whitening gel to brighten your teeth by up to eight shades in one appointment.
Visit https://hoverdental.com/teeth-whitening to learn more about the dentist.
Hover Dental Group's treatment can lighten staining and teeth discoloration caused by various factors, such as poor oral hygiene, illness and medications, the natural aging process, lifestyle and food consumption habits, and fluorosis.
"Not only does teeth whitening enhance your smile, but it makes you feel more confident about your appearance," explained Hover Dental Group. "Whether it is just one tooth or your whole smile, our in-office teeth whitening treatments can be tailored to meet your aesthetic needs."
Teeth whitening is an in-office procedure and it does not require anesthesia. However, the dentists offer sedation options if you have dental anxiety or a strong gag reflex.
Along with whitening your teeth, Hover Dental Group will educate you on lifestyle changes and good oral health practices that will help you achieve and maintain the whitest smile possible.
About Hover Dental Group
Since 2006, Hover Dental Group has been serving patients in Longmont, Colorado. The practice is led by Dr. Casey Kochevar, a board-certified dentist and a member in good standing of the American Dental Association and Colorado Dental Association.
Hover Dental Group provides general dentistry, implants and dental restoration, kids dentistry and pediatrics, periodontics, cosmetic dentistry, and sedation and anesthesia, among others. They accept most dental insurance programs and offer flexible payment plans. The practice provides several contact options, including over-the-phone and online booking options.
A happy patient said: "Dr. Kochevar and the entire staff at the Hover Dental Group are pleasant and professional. I have been a patient for over seven years now and would highly recommend their services. Lisa does a great job cleaning my teeth and checking my gums. Dr. Kochevar has done a fantastic job with my fillings and making my teeth look great. I could not ask for more."
Now you can get a white smile you can be proud to showcase without endangering your oral health or wasting time on DIY home remedies. Simply visit Hover Dental Group today to get the celebrity smile you've always wanted.
Need more information? Go to https://hoverdental.com/teeth-whitening now or call their office assistant at 303-684-9777 to schedule your dentist's visit.