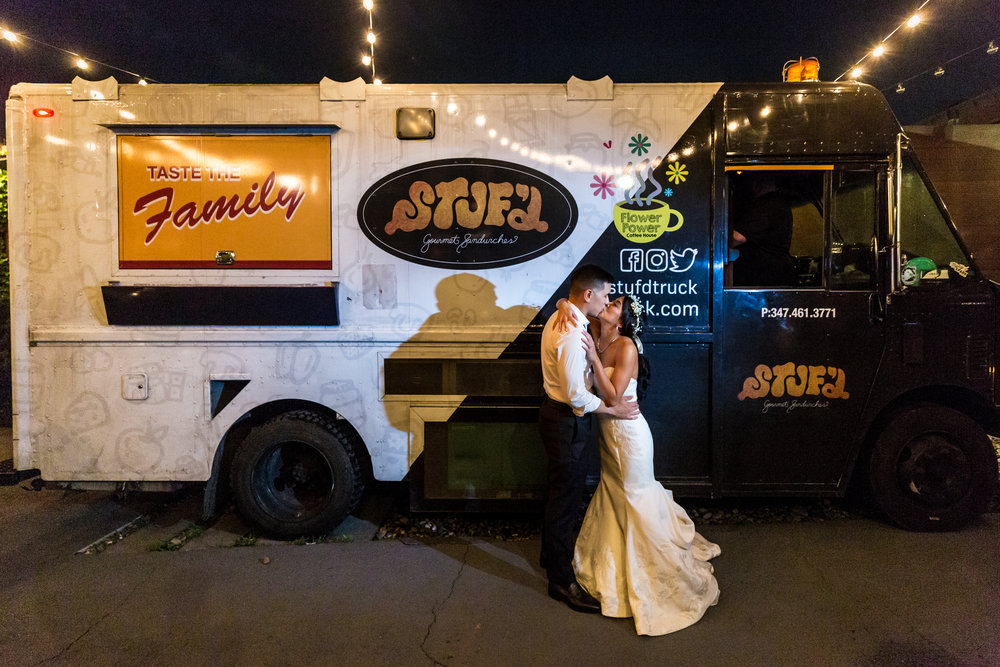 Are you tired of same old boring options at parties and weddings? Make your event stand out with mouthwatering gourmet sandwiches from this food truck!
STUF'D provides you with access to a unique gourmet sandwich menu for your wedding, private party, or corporate event. STUF'D is experienced at providing food for bar mitzvahs, birthdays, pool parties, graduation parties, and other special events.
Discover all the options at: https://www.stufdtruck.com
Whether you want to provide your guests with fresh food throughout the day or memorable sweet treats to end the night, STUF'D has a wide-ranging menu. Although based in Brooklyn, the expanded service provides customers throughout the local area with food for events of all sizes.
Delivery is also available to offices, or as a next-day breakfast option if your guests are staying over following the party. The team takes pride in ensuring high-quality service, with fully customizable options to suit the needs of every customer.
The business is owned by Rebecca Mitchel, and executive chef John Locascio has years of experience in creating delicious and varied foods.
You will find that the full menu includes classic finger foods like jalapeño poppers with garlic aioli, mozzarella sticks, garlic bread bruschetta, and grilled cheese bites.
Alongside this there are gourmet sliders with options ranging from "Momma's Meatball" to crab cakes, steak, and barbecue pulled pork. The Angus cheeseburger option comes with sharp provolone cheese, while the beer-BBQ brisket option features slow-cooked, tender meat with a vanilla porter barbecue sauce.
Hiring a food truck provides a more fun, efficient, and practical solution than traditional catered food. Rather than serving a menu that's prepared ahead of time, STUF'D offers food that is cooked fresh to order. This ensures that your guests always have hot food regardless of the time of night.
Anyone considering hiring STUF'D is encouraged to get in touch to discuss their event goals. They can tailor their service to parties of all sizes and styles.
A spokesperson for the company states: "It all started when John and Rebecca decided to join forces. In March 2016, they catered their first 150-person party together. From large parties to small weddings to birthdays, or even holiday get-togethers, they cater them all. The team creates custom menus for any and all occasions."
Stuf'd always seek to raise the bar in offering entertaining wedding and party food across Paterson, Wayne, Livingston, Morristown and the surrounding New Jersey area.
If you want to make your next party one for the ages, speak to this delicious gourmet sandwich specialist today!
Check out https://www.stufdtruck.com for any extra info you need!