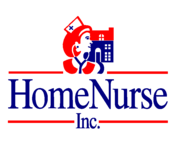 Caring for a loved one with dementia or disabilities is incredibly hard - but this program offers training, support, and weekly payments to make your life easier. Get in touch today to see if you qualify!
Founded by healthcare professionals in 1983, Home Nurse was created with the aim of providing quality and affordable senior care. The team offers expert assistance in securing SFC support and helping you to become a paid caregiver.
Discover all the benefits at: https://www.homenurse.net
For local Atlanta families, the service creates a more sustainable situation that allows your loved ones to continue to receive care from familiar faces in a comforting home environment. Home Nurse Inc has years of experience with SFC admin and provides professional assistance through the application process.
The Structured Family Caregiving program is provided through Medicaid, and there are a number of requirements to qualify. You must live with the client in the same home and have to be over the age of 18.
It is also important for you to be related biologically or through marriage. This eliminates spouses or guardians from consideration. In addition to this, the person receiving care must participate in Medicaid under the CCSP or SOURCE waiver program.
If you're eligible, the program provides financial security and stability through weekly payments made directly to your bank account. Further education and skill development are also included, with health coaching and guidance from the Home Nurse team.
The program offers support and training if you provide housekeeping, bathing, meal preparation, or dressing for family members. Other services include personal hygiene care and assistance, managing loved ones' appointments or medication, and carrying out tasks related to their general safety and well-being.
A form is provided on the Home Nurse website, which includes personal and location information in addition to Medicaid confirmation for the client in question. Once completed, a member of the team will consult with you and provide guidance on the next steps to take.
A spokesperson states: "The Structured Family Caregiving program offers financial support services to Georgia families that deliver care at home for a senior or disabled person. You can become a paid caregiver for a family member at home in Georgia!"
What are you waiting for? Get in touch for the support and financial assistance you deserve!
Check out https://www.homenurse.net/structured-family-caregiving for any extra info you need!