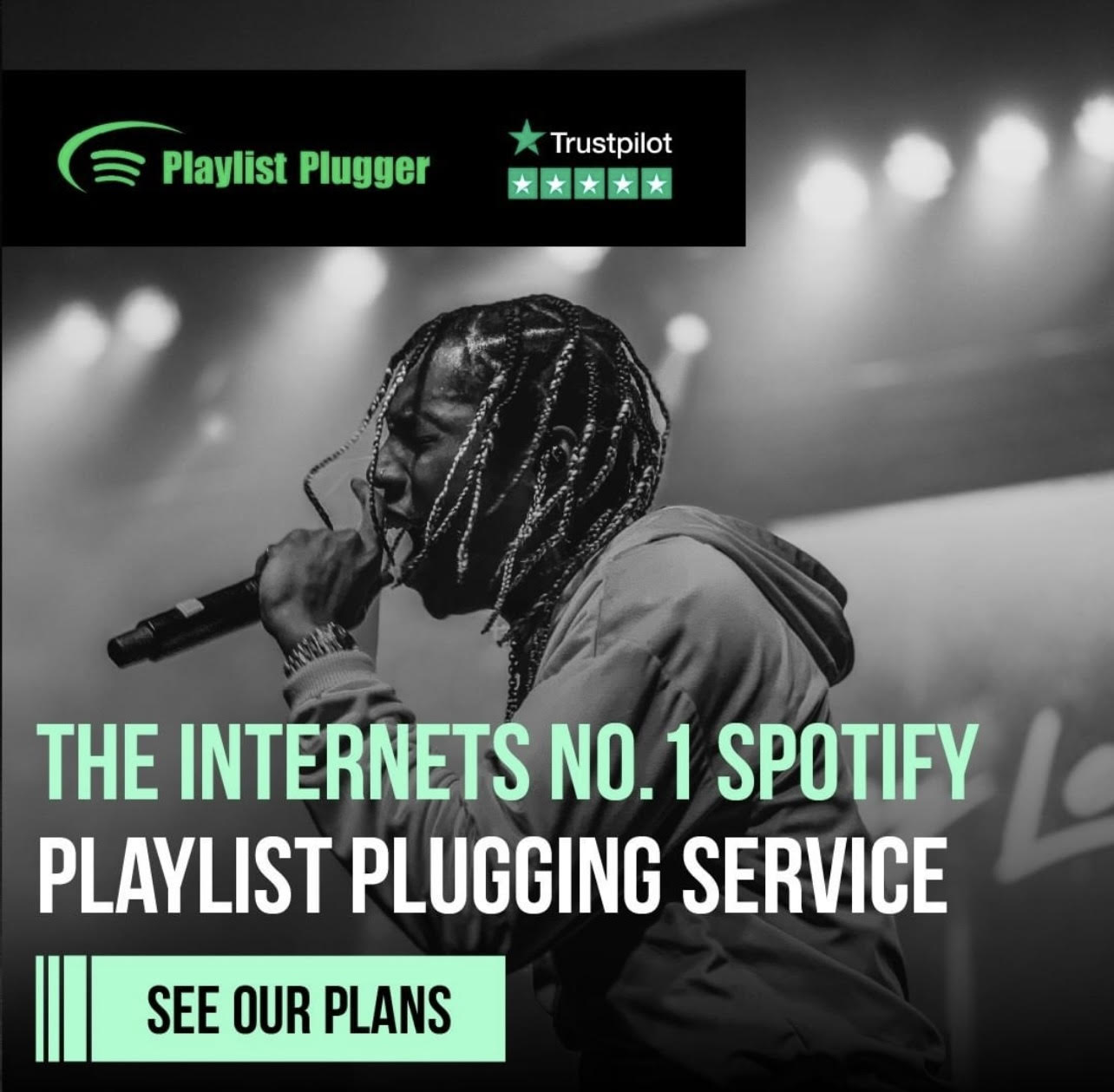 Imagine how good it would feel to open Spotify and see your band and your latest single at the very top of their famous Discover Weekly playlist. Thanks to Playlist Plugger, that dream can become a reality.
With their new playlist pitching services, Playlist Plugger can help up-and-coming musicians like yourself get airtime on Spotify playlists with high amounts of actual daily streams. The firm's team of playlist experts uses their connections with real playlist curators to target the right musical influencers and the right audiences to fit your sound, image and targeted demographic.
Go to https://www.spotifyplugger.com/product-page/basic-spotify-plug to find out more.
Playlist Plugger knows that although Spotify was touted as a democratization of the recording industry, favorable to independent labels and artists, this is not strictly the case. As a recent exposé on DIY Musician made plain, Spotify is now driven by complex algorithms and the Spotify Popularity Index, which almost always favors bands and solo artists who are already well known.
As such, taste-making playlists like Spotify's own Discover Weekly are both increasingly important in determining your success or failure as an artist on the platform, and increasingly difficult for you to penetrate.
Therefore, Playlist Plugger offers you a simple sliding scale of services, which allows you to target a selection of playlists on the basis of listenership and potential reach. The firm only targets playlists that are curated and followed by real people, not bots. They also offer you genre-specific placements.
You can access more information on how their system works at https://www.spotifyplugger.com/services
The marketing service's most basic package targets 3 to 5 playlist positions, with an expected audience reach of 35,000 to 50,000 people, which will result in approximately 5,000 streams of your chosen song. This ranges up to their most comprehensive playlist service, which, by comparison, targets 88 to 104 playlist positions for a 2 to 3 million people audience reach, leading to around 300,000 streams of your song.
When you generate this high listening traction, attention from Spotify's own playlist curators typically follows, as does the generation of an authentic quality listenership. Check it out at https://playlistplug.net/squeeze-page1651073953946
Playlist Plugger is a full-service global music marketing service. In addition to their playlist ranking services, they specialize in social media marketing, public relations and digital distribution.
A spokesperson for the firm said, "Because we have the largest online playlist directory, we only pitch to real playlists that get you high amounts of streams. We have 24/7 customer support and guarantee placements or money back."
Thanks to Playlist Plugger, you can make the Spotify algorithm work to your advantage, not disadvantage.
Visit https://www.spotifyplugger.com/plans-pricing to see how you can develop an authentic fanbase on Spotify fast.