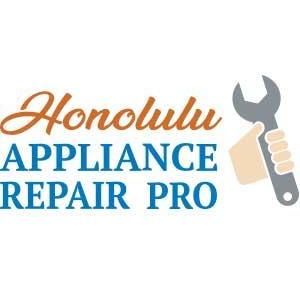 When one of your appliances is on the blink, you don't want to waste time trying to find someone who can repair it. When you contact this local company, you can rest assured that the team will have the expertise and parts to get your appliance running like new again. They can even repair European and Asian brands that are less common in the US.
Go to https://honoluluappliancerepairpro.com/oahu-appliance-repair for more information.
Honolulu Appliance Repair Pro has recognized the financial pressure faced by many households in the area. That's why they focus on providing you with an efficient and cost-effective appliance maintenance service that prevents more costly problems from developing.
While Hawaii has long been an attractive place to live, the cost of shipping goods from the mainland has always resulted in higher living prices.
We all know how great it is to live in Hawaii, but the cost of shipping stuff from the mainland means we often pay higher prices. Several recent events have exacerbated those concerns. The pandemic led to significant supply chain issues, while global instability throughout 2022 has caused rising inflation across the US.
Working in conjunction with major parts suppliers, Honolulu Appliance Repair Pro aims to reduce the expense of repairs for any type of home appliance you may need to be fixed. The company keeps a local stock of common components, and can also expedite delivery of replacement items so you aren't left waiting for weeks.
Along with repairs, the company also offers annual and biannual appliance maintenance service, which includes inspection, cleaning, and filter replacements. These preventative measures ae designed to keep your appliances operating at an optimal level, while also identifying any issues before they become more serious.
For additional information, please seehttps://honoluluappliancerepairpro.com/residential-appliance-repair
About Honolulu Appliance Repair Pro
In operation for over 30 years, Honolulu Appliance Repair Pro differentiates itself by employing factory-trained and certified technicians who all have at least ten years of experience in the industry. The team also works to support the local community, offering discounted rates offered to veterans, law enforcement officials, and seniors.
One client recently stated: "It's so hard to find reliable repairmen and I'm so glad we found these guys. The technicians were very polite and knowledgeable. Who would have known that there's an internal vent that needs to be cleaned out, which affects the dryer's performance? I highly recommend Honolulu Appliance Repair Pro."
Whatever your make or model of appliance, rest assured that Honolulu Appliance Repair Pro can get it running like new again.
Speak to the team today. Check out https://honoluluappliancerepairpro.com so you can learn more.