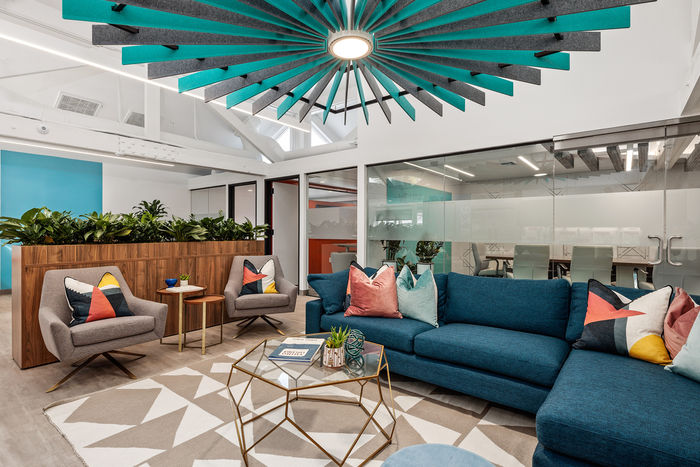 Attracting and retaining top talent starts with the culture that you create in your workplace, and your office has an important role to play. From concept to completion, the team at San Diego Office design can help you reimagine your interior spaces for 2023 and beyond.
The company provides end-to-end assistance with the redesign of your office interior, including collaboration on the most suitable concept, producing a variety of 3D renderings, specifying the right furniture, and managing all on-site works. This end-to-end service not only keeps your project on time and on budget, it also ensures that your new office stays true to the overall vision.
Go to https://www.sdofficedesign.com for more information.
San Diego Office Design focuses on many of the changes that are occurring across the employment market, such as remote and/or hybrid working, employee wellbeing, and the introduction of new technologies. The firm's goal is to design interior layouts that cater to the needs of your workers, while also communicating your unique brand to everyone who walks through the door.
A recent CBRE report highlights several workspace design trends that have emerged in the wake of the pandemic. Among these, the firm states that hybrid working practices have created a need for activity-based and team-based spaces, while the office itself is evolving into what employees now see as a cultural hub. Among other changes, designs now focus on employee wellness and encouraging positive human interaction.
To that end, the latest concepts from San Diego Office Design place greater emphasis on improving meeting, collaboration, and reception areas with ergonomic furniture that is both aesthetically pleasing and comfortable. The company points out that your traditional office layouts won't be easily adapted to this new normal, and the firm's services include in-depth consultation to reimagine the best use of your available space.
The company's remodeling services are suitable for whatever situation you might have. Whether you're in the process of reorganizing, you're downsizing your office to better meet your needs, or you're planning an entirely new office, San Diego Office Design will create spaces that work for you and your team.
About San Diego Office Design
Winner of the San Diego Business Journal's 'Top 50 Women of Influence in Architecture and Design', company lead Tamara Romeo focuses on the creation of brand building spaces that cater to the unique needs of each business. Tamara leads a talented team of designers, architects, business development experts, and project managers with the goal of providing a superior end-to-end service.
A representative of Pacific Sotheby's International Realty recently stated: "Working with the team at SDOD, we were able to triple the number of real estate agents who work in the space by utilizing a combination of reserved private spaces merged with un-reserved hoteling and communal area spaces. The net overall effect has been transformative for our business."
Prepare your office interior for the workforce of tomorrow, with the latest wellness designs from San Diego Office Design.
Discuss your requirement today. Check out https://www.sdofficedesign.com so you can learn more.