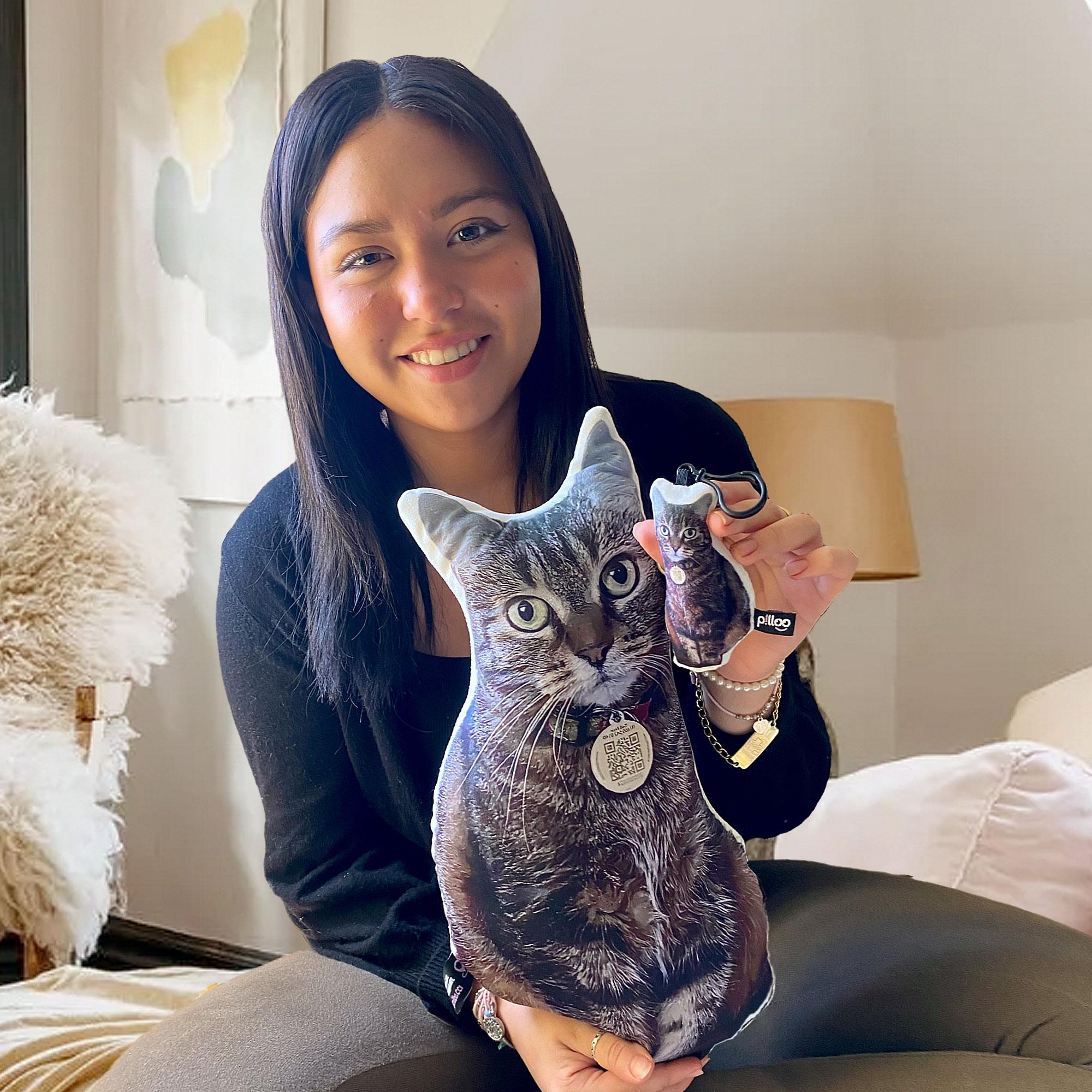 According to the New York Post, 62% of Americans want to receive a gift that comes from the heart and feels more personal. What could be more personal than a pillow shaped like your loved one's pet? The designers at Pilloo can do just that!
Its photo-print products are handcrafted in Montreal, Canada. The durable, plush pillows are made from hypoallergenic, machine-washable fabric and non-toxic stuffing materials that can be shaped to suit your unique photo.
Go to https://www.pilloo.ca for more information.
The company offers you an imaginative gift idea for Christmas, birthdays, anniversaries, or other holidays. The pillows are comfortable enough to sleep with, but you can also use them as throw cushions or decorative art pieces.
The pillows are available in small (16"), medium (24"), large (32"), and life-size (60"), with the stuffing and fabric moulded to reflect the object in your photo. Simply upload a picture of your cat, dog, rabbit, child, favourite food, etc. and the image will be printed in high resolution onto both sides of the pillow. You can also use your image to create a 4" keychain.
If you do not want to design your own pillow or keychain, you can purchase an item from one of Pilloo's signature collections. For example, the "yummy" collection features images such as pizzas, cupcakes, fruit, ice cream, and cotton candy. Other favourites include the "ooh la la," "wheels," "pop art," and "bug me" collections.
The pillows and accessories make great gifts for your family and friends, but you can also use them for marketing purposes. If you are a business owner looking to promote your brand, you can design a pillow incorporating your company's logo.
Pilloo aims to turn memories into pillows. The company prides itself on making quality items that match the photo you upload. If your custom-shaped pillow does not look like the picture you submitted, Pilloo will remake it until it is correct.
A satisfied customer said, "I bought three pet pillows of varying sizes. One of my photos was of low quality, and a Pilloo expert worked with me through several emails until I found a photo that worked. The fact they cared so much about making a good product really meant a lot. I'm beyond thrilled with how my pillows came out."
If you need the perfect gift for a loved one, consider buying a personalized pillow or keychain from Pilloo.
Visit https://www.pilloo.ca/products/custom-shaped-pet-pillow to start designing your own Pilloo pillow.