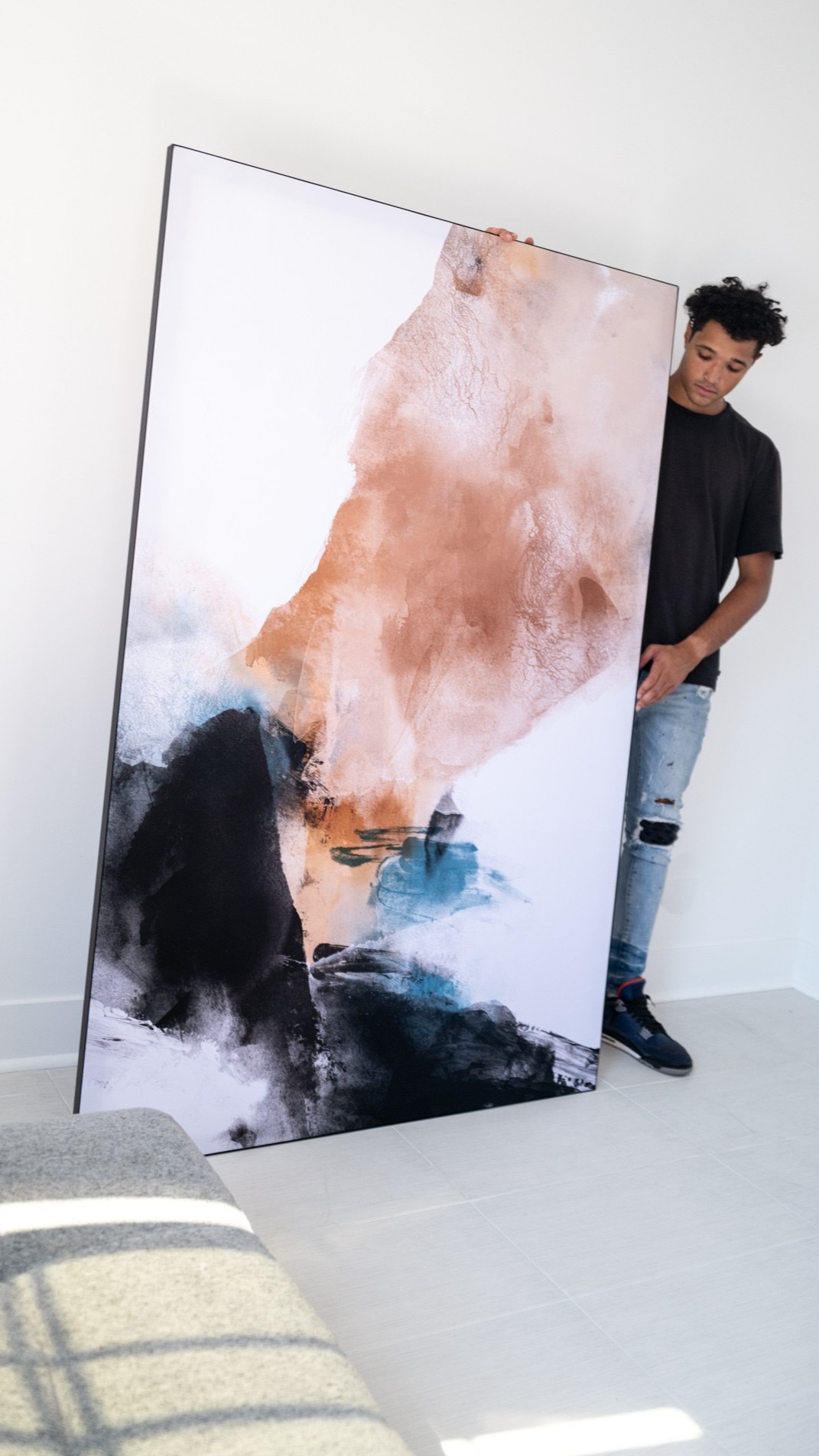 If you've gone with the ultra-minimalist modern interior, you might feel that something is missing. That's right. A touch of color and chaos, which can only be achieved with abstract art.
Luckily for you, getting high-quality large prints are now easier than ever with BIG Wall Décor. And even better, their collection includes works of the who's who in modern abstract art, so there's a story behind each piece of wall hanging.
Check out the entire collection at https://bigwalldecor.com/product-category/abstract-wall-art
If you're like most people, you want your living areas to be welcoming, engaging, and friendly. Furniture and appliances play a big role in establishing this atmosphere, but nothing ties a room together quite like a large piece of artwork. BIG Wall Décor's abstract art options help create the unique emotional experience that you're looking for while also bringing movement and energy to your space.
Emerging talent from around the world creates the artwork featured in BIG Wall Décor's collection. Here, you can find art pieces by Jamison Gish, Bob Lombardi, Daniel Ignacio, Artur Chen, Jared Hankins, and Karine Tonial Grimm.
"It's no secret that it's next to impossible to break through as a well-known, financially independent artist," said a spokesperson for the company. "At BIG Wall Décor we try to change that—your purchase helps artists on their path to financial independence so they have more freedom to create. In return, you get a massive artist-designed piece that makes an impressive impact"
The prints are available in a variety of different sizes. Square pieces can be as small as 24" x 24" and as big as 72" x 72", while rectangular pieces start at 24" x 36" and go as high as 72" x 108". For framing, you have the choice between the standard Infinity frame and the Lightbox frame, which uses LED lighting to illuminate the perimeter of the frame. If you prefer, you can also opt to receive only the print.
Another unique feature of the artwork is that it is entirely interchangeable. Once you have a frame, you can choose to replace the fabric print displayed on the frame whenever you like. The Infinity frames' easy assembly allows customers to do the switching themselves without any tools.
"I ordered a piece from BIG Wall Décor because I was drawn to the simplicity of it," said a satisfied customer. "The colors are beautiful—they really brighten up my space and I've been able to tie other elements of the room together based on the artwork's tones. I'm really happy with how it's all turned out."
In addition to abstract artwork, BIG Wall Décor offers a range of other styles. They have minimalist, maximalist, nature, landscapes, pop art, surrealism, urban, graffiti, and more. The artwork is also categorized by genres, some of which include hip-hop, indie, romance, psychedelic, and adventure. They provide custom printing as an option, too.
Spruce up your living space today by visiting https://bigwalldecor.com/product-category/abstract-wall-art