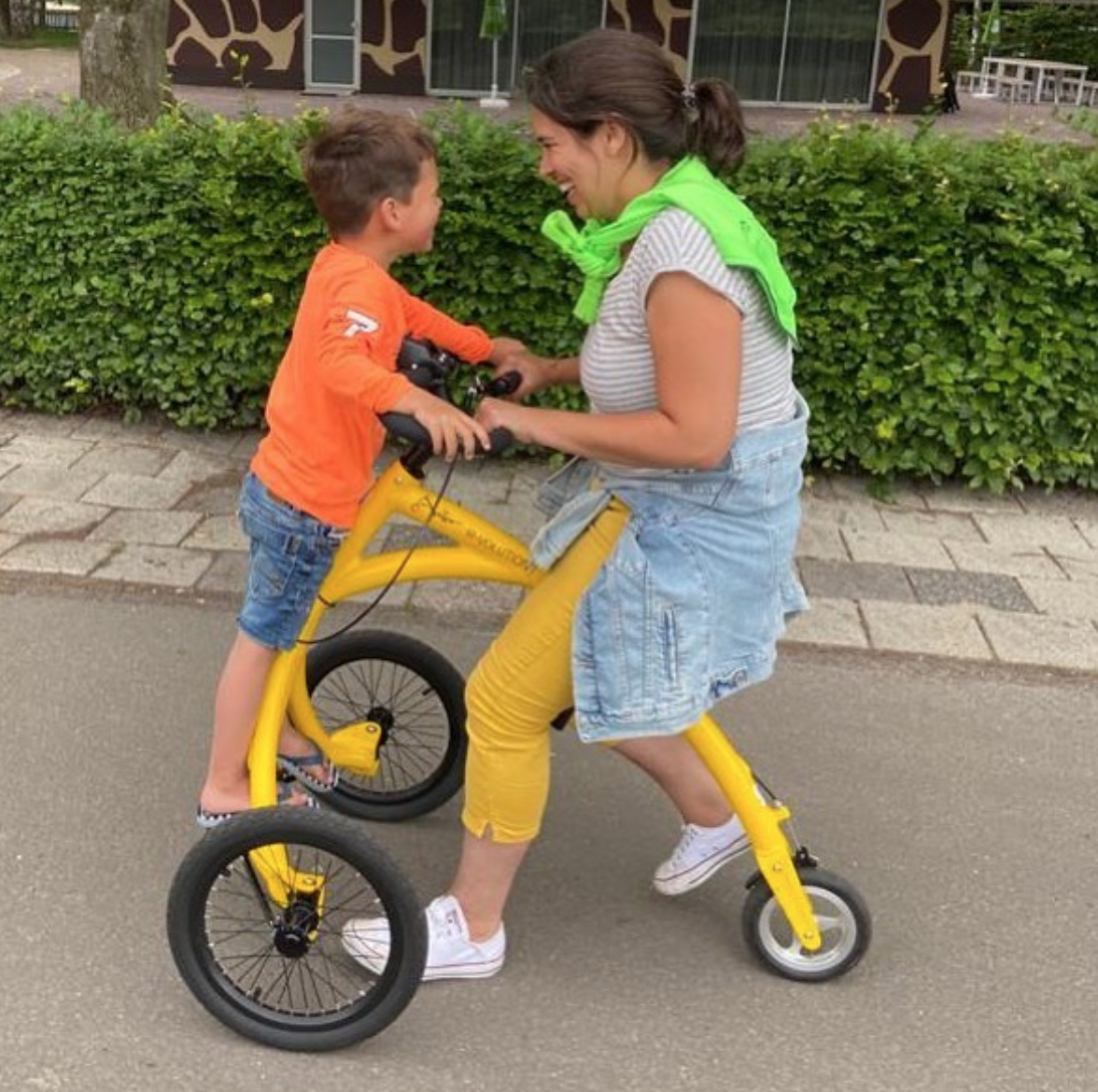 If there was a mobility device that could let you walk alongside your friends and family, at their height and speed, without stressing your upper body, that would be great, right? Well, a walking bike can do just that, and look cool too!
Alinker's walking bicycle makes an active and engaging lifestyle more accessible. The innovative design of the Alinker gives you greater freedom of movement than other mobility aids such as wheelchairs, canes, and walkers. With this product, the company aims to challenge society's views and assumptions on disabilities and mobility challenges.
Check it out at https://thealinker.com
The pedal-less bike allows you to continue using your legs without slowing down. The standing height of the Alinker keeps you at eye level with others, promoting social engagement and belonging.
There are many causes of mobility difficulties, ranging from injury and illness to aging. Mobility aids are essential to ensuring autonomy and independence for people who need them, but there can still be some problems for users. For example, chairs and scooters are typically lower than normal sight lines, while canes and walkers put a strain on the upper body.
The three-wheeled Alinker allows you to move independently at the speed and height of your peers, even with limited mobility. By making physical activity and social connection more accessible, the bike is more than just a mobility device but a vehicle for societal change.
Actress Selma Blair, who was diagnosed with MS and uses the Alinker, says, "It's been huge for me to keep my confidence, to know that I can do things as I want, for the most part, because of my Alinker." The bike has been helpful to people who have MS, Parkinson's, rheumatoid arthritis, spinal cord injuries, and who are recovering from a stroke, among many other conditions.
If you deal with a mobility challenge, you know how frustrating some mobility aids can be. A mobility aid that allows you to stand and support your walking at the same speed as everyone else with no strain on your arms sounds too good to be true, right? With the Alinker, you can be less limited as you get around, less fatigued, and less vulnerable to falls. If it's right for you, why wouldn't you give it a try? It could change the way you live your life.
Research shows that more than half of wheelchair and scooter users can still use their legs and that maintaining muscle strength and function is important for recovery and/or health. If you still have command of your legs, the Alinker allows you to continue to use and exercise them with less fatigue. To learn more about how the Alinker works, visit https://thealinker.com/pages/how-it-works
A satisfied customer said, "In the past, my right wrist would begin to hurt using my pole. I had to pause if I needed to make eye contact. Now with the Alinker I can whiz down the hallway, easily make eye contact again and I seem to have a permanent smile on my face. My world has expanded greatly. I can't imagine living my life without the Alinker."
Go to https://thealinker.com/products/the-alinker to see how the Alinker can help you live the lifestyle you want!