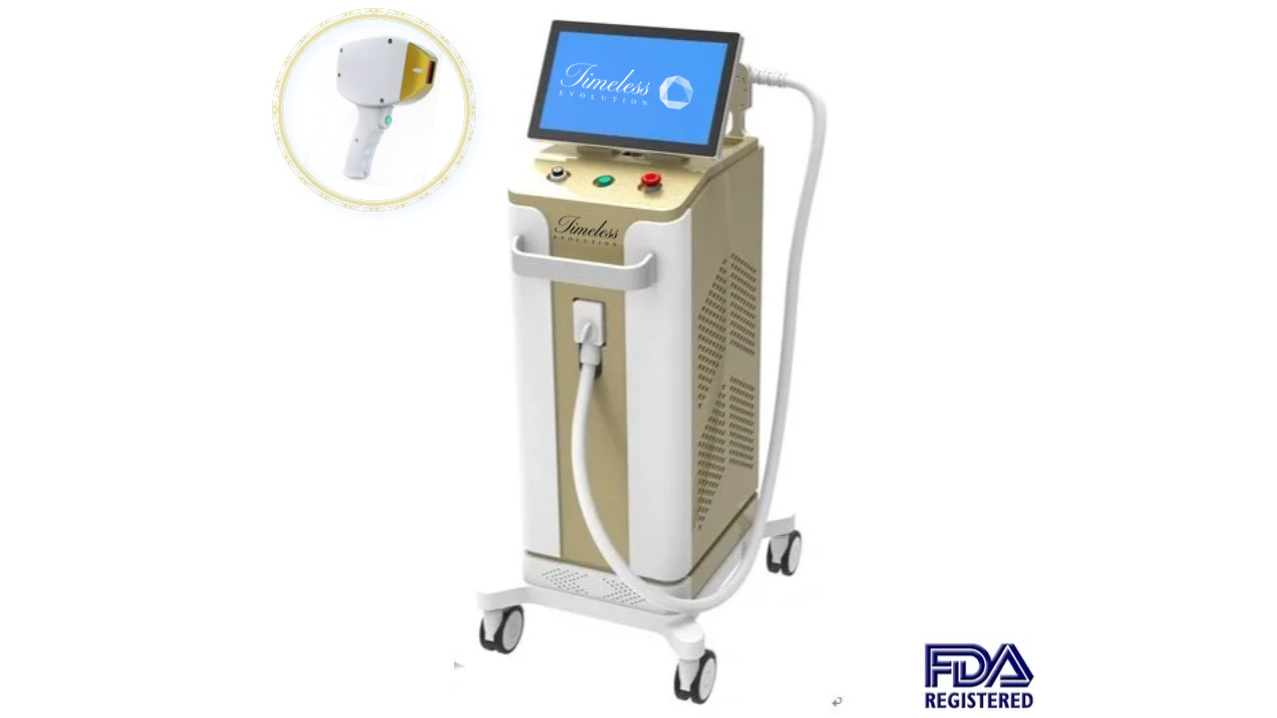 Are you looking to invest in some new cutting-edge tech for your beauty salon? Check out Timeless Evolution Inc's Diode Laser system for fast and painless hair removal - your clients will love it!
The system provides a permanent solution to the often painful process of body hair removal via traditional waxing and shaving. The product incorporates state-of-the-art design and technology, enabling your aesthetic clinic or studio to offer clients an improved and more comfortable experience.
For a smoother and pain-free hair removal experience, equip your salon with an elite Diode Laser system from Timeless Evolution Inc! More details at https://timeless-evolution.com/provider-shop/ols/products/diode-laser-unit
The device's range of features marks a new leap forward in aesthetic equipment design. The laser unit is part of Timeless Evolution's inventory of pioneering aesthetic medical devices such as fractional CO2 lasers, RF micro-needling machines, and aqua facial systems.
Laser technology for hair removal works via the melanin in hair follicles absorbing light. This light, when it is converted to heat, damages the sacs which are responsible for hair growth. This process inhibits and slows future growth.
Timeless Evolution's Laser Diode system features three wavelengths, each suitable for different skin and hair types. They can all act simultaneously but the 808 nm light provides the fastest option; the 755 nm wavelength is best for thin hair and the 1064 nm light works most effectively on dark or tanned skin. Whatever your clients' needs are, this machine meets them.
The varying wavelengths penetrate the skin at different depths and have varying melanin absorption abilities. Other features of the Laser Diode system include a multi-faceted cooling system and advanced safety elements. Put your faith in an industry leader to deliver better services to your client base.
About Timeless Evolution Inc
The company is a renowned developer of solid-state liquid and semi-conductor technologies, providing FDA-approved innovation in laser and RF products for technical, clinical, and support services within the medical sector.
A spokesperson says, "We are constantly looking forward to staying one step ahead of the industry while bringing patients and providers the latest in treatments."
For hair removal solutions, put your faith in Timeless Evolution!
For more info, and to browse the full range of products, go to https://timeless-evolution.com