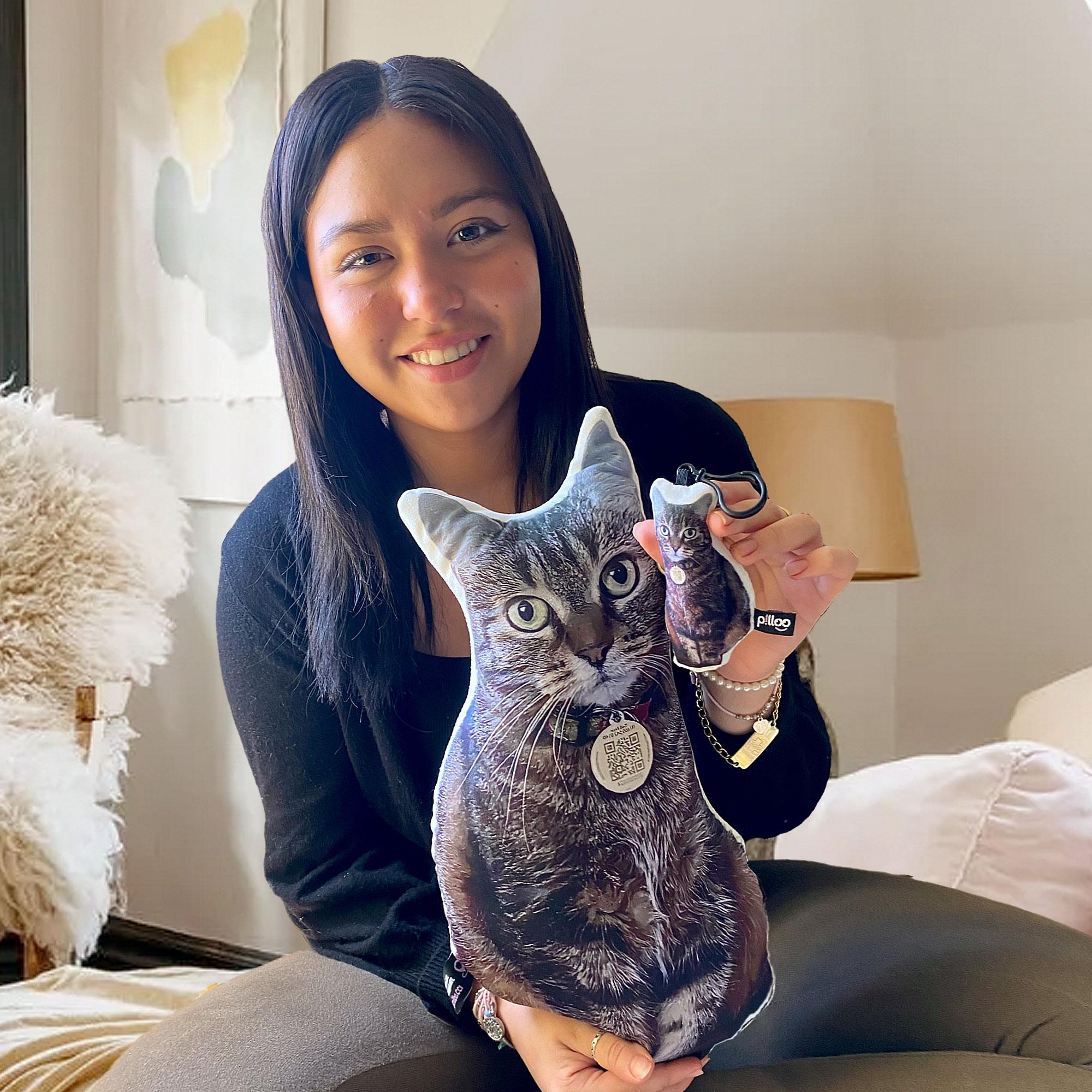 What I would give to have Oscar, my 13-year-old pug, with me right now. I know he's in a better place. I love that I have a pillow that looks exactly like him! It reminds me of all the fun we had and I get to hug and squeeze it every time I miss him! Do you miss your fur baby, too? Get a custom Pilloo today!
The custom pet pillows are the perfect keepsakes immortalizing your beloved animal companion. The only custom-shaped pillow production company in Montreal, Quebec, Pilloo has been providing high-quality products to thousands of individuals and commercial industries for over 20 years.
Go to https://www.pilloo.ca
The custom pet pillows provide you with keepsakes immortalizing your beloved animal companion. A company spokesperson says, "The best part of what we do is creating durable memoirs that last a lifetime. Pilloo aims to continue on the mission of spreading joy, smiles, and huggable memories to the ones we love most."
The products feature high-quality lifelike images due to the company's unique sublimation printing process. The method ensures that your images are transferred permanently onto the fabric, making them look realistic. The pillows offer maximum durability and a guarantee that the images will retain their bright colors and remain resistant to repeated stretching, rubbing, and pillow fights.
The pillows are made using hypoallergenic and anti-microbial soft velvet fabric and filled with wrinkle-free polyester. The images are printed on both sides of the pillow using environment-friendly non-toxic water-based inks and resins. The products are also 100% machine-washable and dryable.
The Pilloo website provides you with a convenient custom pillow portal where you can upload high-resolution (minimum of 72 dpi resolution) photos of your pet, provide image edits, and view mock-ups before purchasing your products. You can get pillows in 4 sizes: small (16"), medium (24"), large (32"), or life-size (60") and shaped to the outline of your dog's photo.
Other products, such as pillow key chains and branded pillow merchandise, are also available. You can also benefit from themed products such as pop art, food, crypto, bugs, alcoholic beverages, antique cars, nature, and even quirky alien-inspired pillows.
A satisfied customer said, "I purchased a pet pillow for my daughter who has been living in the UK for the last year. She was home for a month and I wanted her to have the pillow to take back with her of our dog, Cookie, who she misses dearly! She loves it!"
Always keep your pup next to you on the couch - get a pillow version of him today!
Visit https://www.pilloo.ca to find out how!