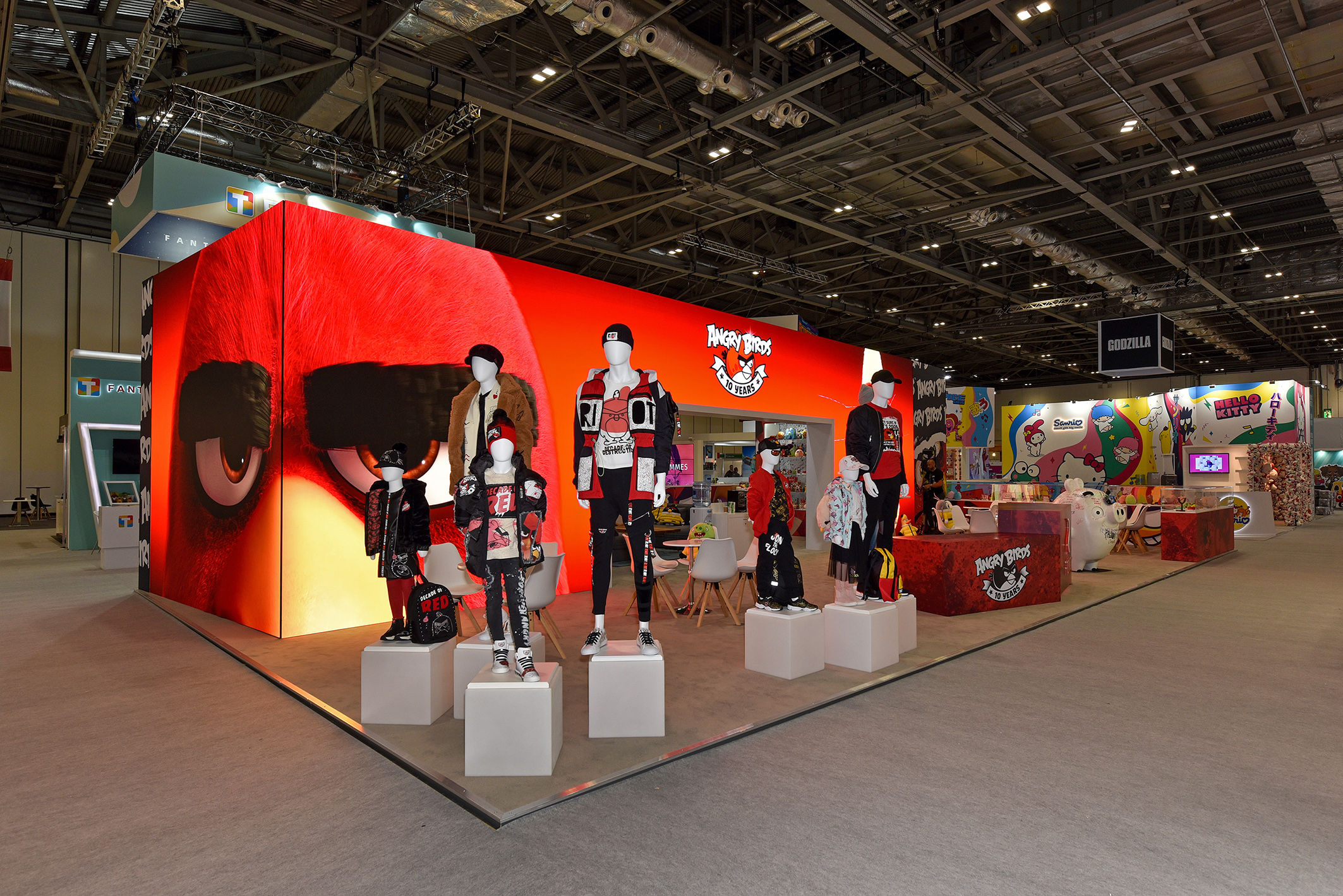 It's going to be a busy year for the trade show, event, and exhibition industry. Do you have an updated event stand ready to go? If not, contact the designers at Xpo Team. They're experts in bringing branding to life so your potential customers and event attendees alike will never forget your name.
After a two-year trade show hiatus, in-person sales and networking events are back in business. This means the demand for creative branding materials is on the rise. If you need to get your event stand mojo up and running, it's best to contact Xpo Team right now, before your competitors do. They're known for their outstanding designs, nimble problem solving, and their streamlined, in-house services.
No wonder they're the most popular company in the industry.
See what Xpo Team can do for you at https://www.xpoteam.com/team-work
We all know branding is key to a company's success. The trick is getting your branding in front of your target audiences and making an impression. Xpo Team brings your branding to life through immersive trade show spaces, retail renovations, and 3-D installs. They can help you meet your packed convention and trade show calendar with a stand your prospective clients will never forget.
Founded in 2009 by directors Colin Steward and Mark Fryer, Xpo Team designs and builds your booths or stands in-house, giving them full control over each element of the process to ensure your project is completed on time and on budget.
No matter where you're located, Xpo Team has facilities in the UK, Europe, and the USA to meet your needs. You'll also benefit from a dedicated project manager whose job it is to keep all lines of communication open so that your design is a perfect reflection of your plan.
And thanks to strategic partnerships that include iMag Display, an award-winning technical production and LED screen building enterprise, logistics company Perform Logistics, and state-of-the-art corporate printing company Rocket, whatever kind of booth, install or stand you dream up, Xpo Team can make it a reality.
You can also feel good about their eco-friendly manufacturing processes, which include a stringent recycling program that reduces everyone's carbon footprint and keeps plastics at a minimum.
A company spokesperson says, "Our creative design team brings together the very latest design concepts and technologies for exhibitors and attendees alike. We have an expert project management team that helps us provide seamless service so we can build and deliver exhibition booths ranging in size and format to clients around the world."
The designers and project managers at Xpo Team look forward to meeting your trade show, in-store, and retail renovation needs, no matter where, when, or how.
Are you ready to put your branding to work? Visit https://www.xpoteam.com/team-work to find out more.