18 Hilarious Fails And Lies Made By Indian Media
There are dumb readers, there are smart readers, and if you are one of those who believe in everything that come out straight from Tehelka, NDTV, TOI, The Hindu, Daily Bhaskar or any other popular media, then you are actually the dumbest of all.
Indian media, especially Indian news websites do a lot of 'WTF journalism'. They exaggerate headlines, they copy, and they publish a lot of crap as news; all with the same aim – to get more readership, more page views, and of course to attract and fool a lot of dimwits.
Here I bring you a few bloopers, fails, blunders, and lies made by Indian media that will make you say 'R.I.P journalism'.
1. Tarun Tejpal, the top investigative journalist, a writer and the founder of a trusted news magazine Tehelka turned out to be a monster.
And an alleged rapist too. Drunk old man wanted to have some fun inside the lift and it went horribly wrong. What a pervert!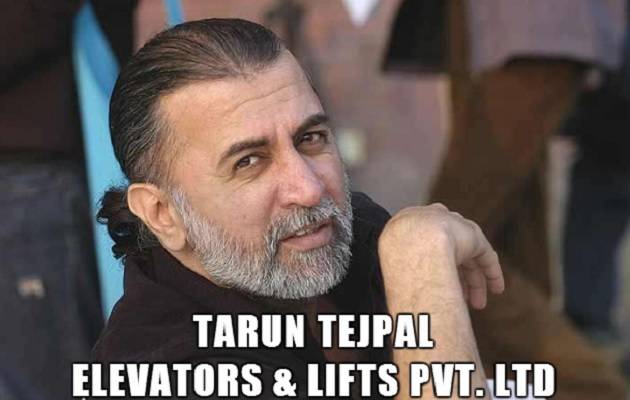 2. Shoma Chaudhary, a journalist, writer, and one of the founders of Tehelka, who always pretended herself to be a 'feminist' came out as a fake woman.
All she did was b*tching and ranting about others on Twitter.
3. India Today published this fake news about 'woman uploading 12 million pictures on Facebook' as real breaking news.
Is it humanly possible to upload millions of pictures on Facebook in just one day? Yes, if you are an India Today web editor.  India Today wasn't aware of the satirical American news site The Onion. So, they did what they are actually good at – Copying and Rewording news from internationals news sites and publishing on their site as their own without citing the original sources. Fooled by The Onion!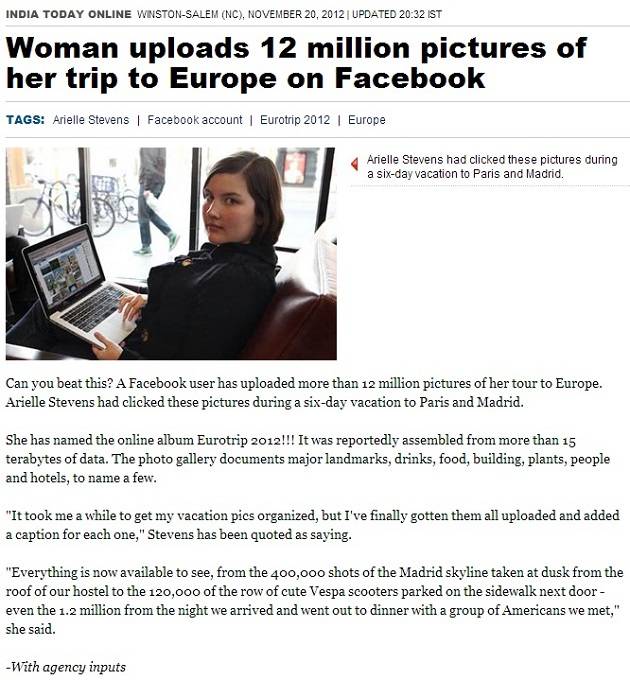 4. And they did it again! Website running slow due to fog, seriously?
This is why you should never blindly believe everything you read online. This India Today copywriter has never heard of  Faking News, so he reworded this satire from the site and published it. Fog affecting website traffic?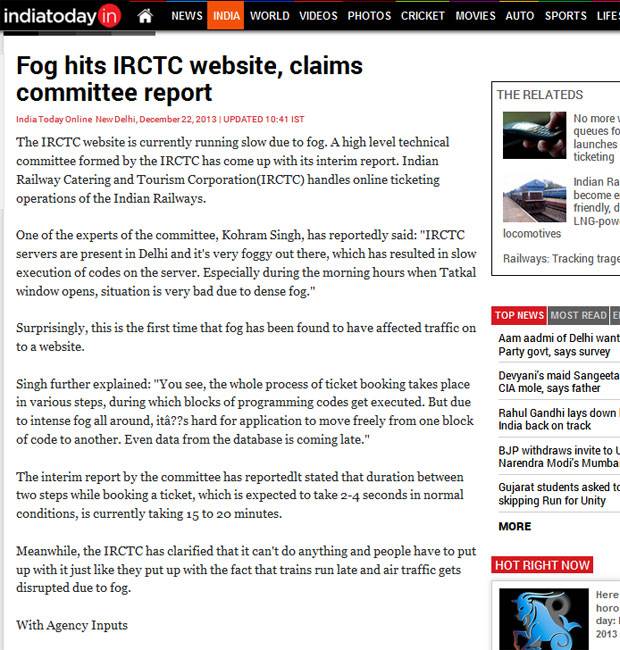 5. TOI wanted to be little creative and different, so they came up with this headline. Worst ever!
Many sites including Bleacher Report and the Huffington Post declared that it is one of the the worst headlines ever written in the history of newspaper.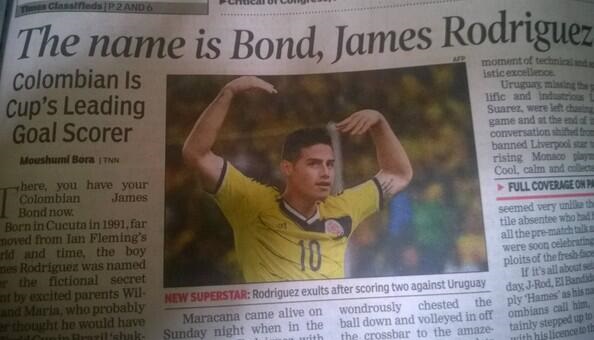 6. And they also killed the wrong Osama Bin Laden with their headline.
Obama found with youngest wife? LOL…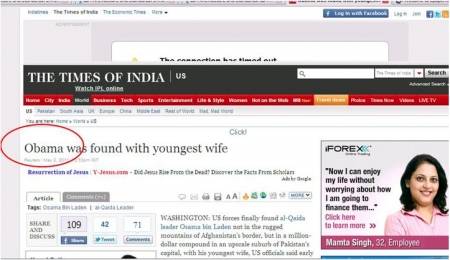 7.  And this one when Doordarshan taught TOI a lesson.
If you are a responsible media and if you make ridiculous mistakes, we have DD to correct you.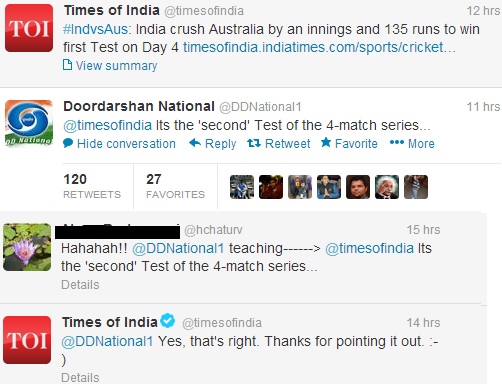 8. This is how Hindustan Times paid tribute to Neil Armstrong, the first man on the man (moon).
Gay editor?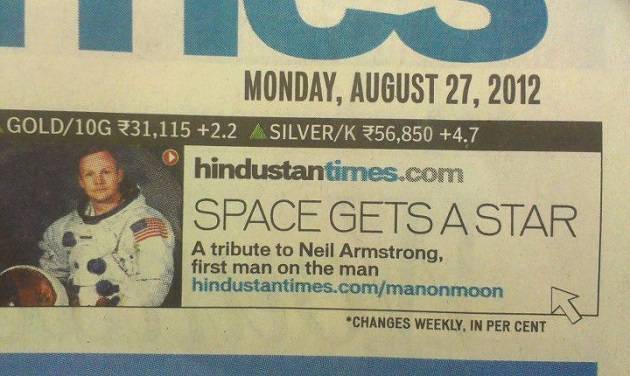 9. This headline from Deccan Chronicle. Yes, penetrated for the first time.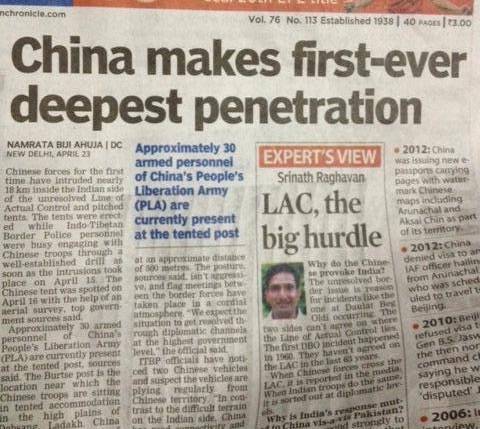 10. NDTV was caught red-handed by a twitter user for using viral YouTube video to broadcast the Uttarakhand flooding in 2013. Cheating caught!
So, NDTV video editor wasn't aware of the fact that we also watch YouTube?
11. ABP News did the same thing.
In 2013, during Uttarakhand flood, APB news used a viral YouTube video of a bus falling off a cliff in Bolivia to broadcast the flood news. Some netizens said it is photoshopped, but it wasn't quiet convincing.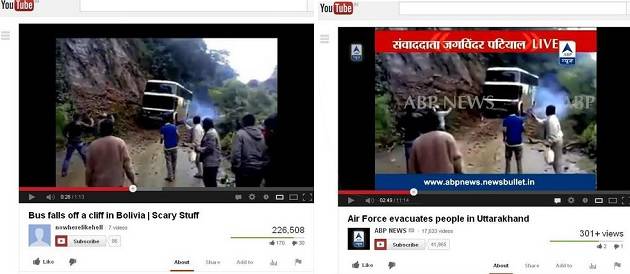 12. The moment when both were confused about the nationality of the rape victim.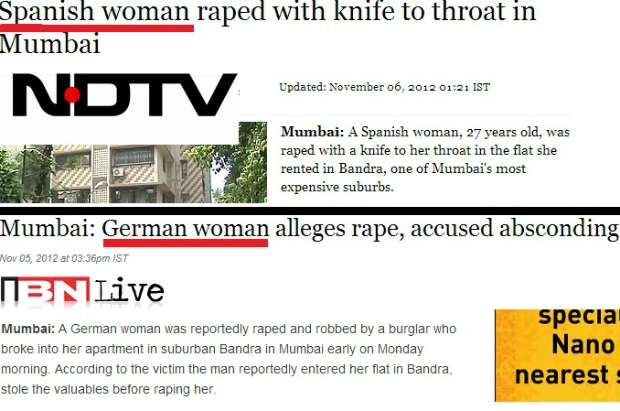 13. The Hindu used British tabloid DailyMail to collect news, so this happened. The editor lifted this one year old news and published it as latest news.
Fail! The Hindu wasn't so smart in copying.  Some smart redditors pointed this out. Hats off redditors!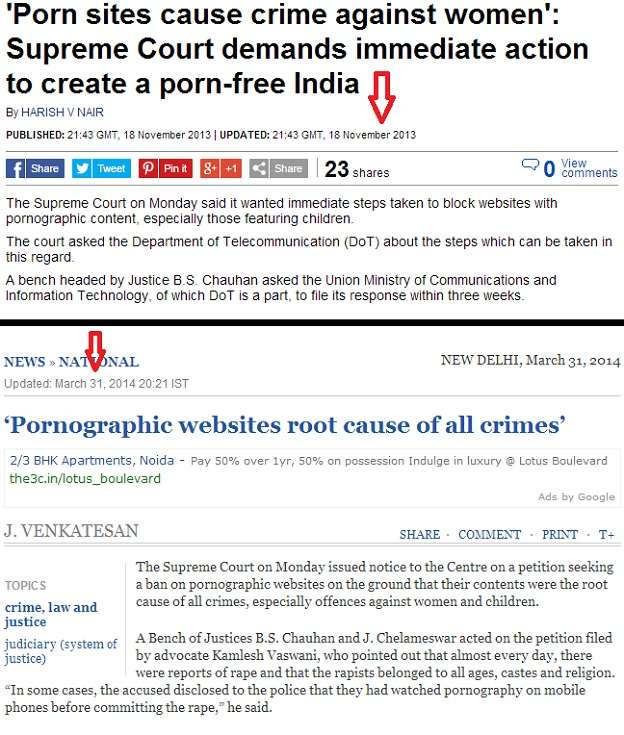 14. Times Now's death tally for the plane crash? And they got the flag wrong.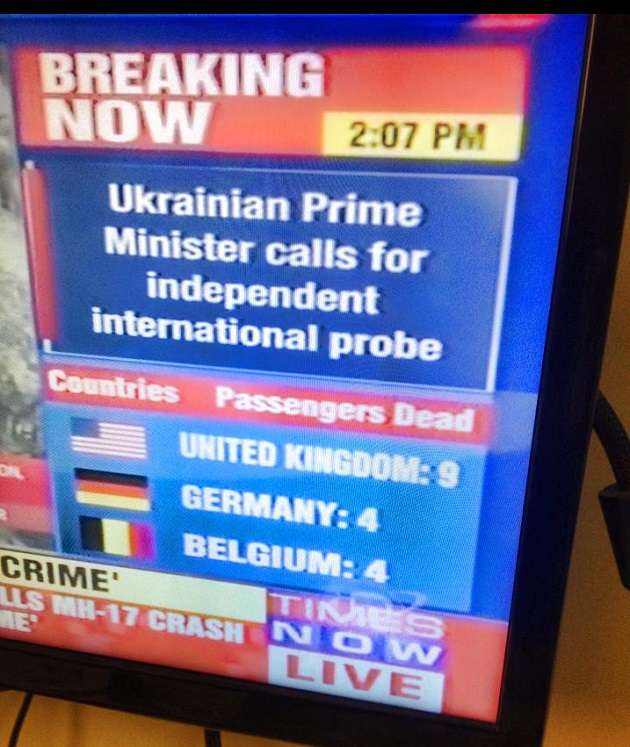 15. Yes, it's real! This comment tells a lot about IBNLive website. 68 points.
16. This veteran TV reporter wanted to report like a boss, so he mounted on a flood victim's shoulders.
He was fired later. Karma delivered!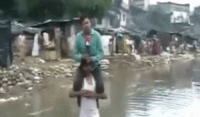 17. This Aaj Tak news anchor who combed live on TV.
Can you stop laughing?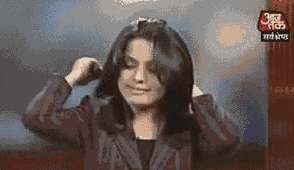 18. And they all lie.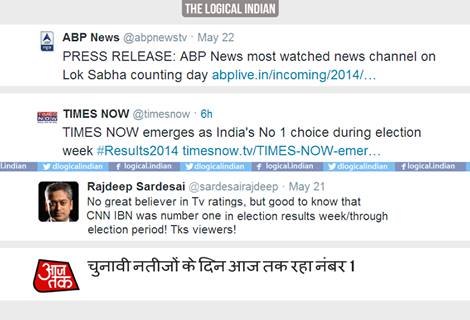 Now, you know why you can't actually believe every news you read?