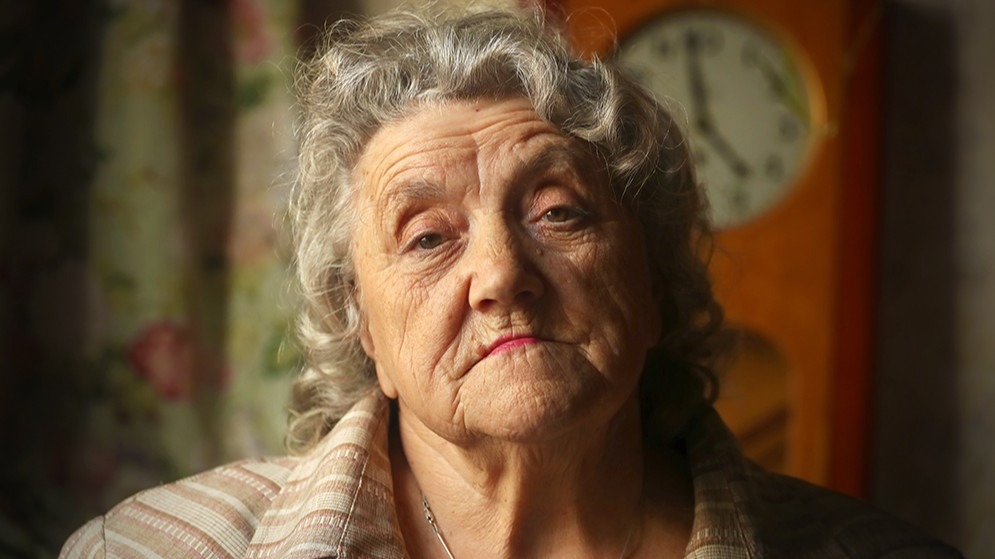 On Wednesday, January 18th, the U.S. Department of Health and Human Services' (HHS) Centers for Medicare and Medicaid Services (CMS) announced that it was launching a crackdown on certain nursing homes that are misdiagnosing seniors with schizophrenia and treating them with dangerous antipsychotic drugs.[1] Mental health industry watchdog, Citizens Commission on Human Rights International (CCHR) commends HHS Secretary Xavier Becerra for launching the investigation.
CCHR wants to see even greater oversight of the industry because the kind of abuse being uncovered today has been perpetrated on our seniors for decades.
Becerra stated: "The steps we are taking today will help prevent these errors and give families peace of mind."[2]
The HHS announcement of the commencement of the current investigation noted that in 2012, the federal government began tracking when nursing homes used antipsychotics on residents.[3] However, it says evidence has mounted since then of some facilities administering antipsychotic drugs to sedate the elderly despite dangerous side effects that could include death.[4]
In 2011 the then-HHS Inspector General Daniel R. Levinson, announced that "Government, taxpayers, nursing home residents, as well as their families and caregivers, should be outraged—and seek solutions. Despite the fact that it is potentially lethal to prescribe antipsychotics to patients with dementia, there's ample evidence" antipsychotics were being aggressively marketed to nursing homes.[5]
The Food and Drug Administration (FDA) has issued two "black box" serious warnings citing increased risk of death when antipsychotics are used in elderly patients with dementia.[6]
As early as 2002, CCHR engaged in personal visits to Congress alerting legislators to this tragedy. In 2007, then-FDA drug reviewer David Graham said that at least 15,000 residents had died in nursing homes from antipsychotics.[7]
In May 2012, U.S. Senators Chuck Grassley (R-Iowa), Herb Kohl (D-Wisconsin), and Richard Blumenthal (D-Connecticut) filed an amendment to the Food and Drug Administration Safety and Innovation Act seeking to combat the costly, widespread, and inappropriate use of antipsychotics in nursing homes. "This amendment responds to alarming reports about the use of antipsychotic drugs with nursing home residents," Grassley said.[8]
Following Senator Grassley's efforts, antipsychotics for nursing home residents dropped to under 20% in recent years, according to federal data. However, the November 2022 report by HHS-OIG revealed that residents were still being wrongly diagnosed with schizophrenia in order to prescribe antipsychotics.[9]
In its recent statement, HHS stopped short of threatening to levy fines against those facilities that violate the elderly. The agency does not have plans to immediately intervene in the patients' care directly or notify relatives of residents who have been wrongly coded or given antipsychotics.[10]
But CCHR said it would welcome more effective oversight, accountability, and penalties for rights violations being implemented. According to IQVia's Total Patient Tracker Database for 2020, over 19 million elderly ages 65 and older were taking a psychotropic drug, of which 2,170,963 were taking antipsychotics.[11]
Accountability now requires substantial civil, financial and criminal penalties to be put in place, including against top prescribers and offending facilities, CCHR says. And for the elderly to be assured proper care in their golden years and to be compensated when abused.
Our senior citizens deserve nothing less, CCHR says.
[1] "Nursing Homes Under Investigation for Abuse of Antipsychotics," Newsmax.com, 18 Jan. 2023, www.newsmax.com/health/health-news/nursing-homes-government-federal/2023/01/18/id/1104862/#ixzz7qnSdVO1S
[2] "Feds to Investigate Nursing Home Abuse of Antipsychotics," U.S. News, 18 Jan. 2023, www.usnews.com/news/health-news/articles/2023-01-18/feds-to-investigate-nursing-home-abuse-of-antipsychotics
[3] apnews.com/article/health-nursing-homes-medication-schizophrenia-ad76a524c9e97c5eaf857d89c4119b34
[4] Op. cit., "Feds to Investigate Nursing Home Abuse of Antipsychotics," U.S. News, 18 Jan. 2023
[5] www.cchrint.org/2011/07/18/1-out-of-every-7-elderly-nursing-home-residents-on-antipsychotics-despite-risk-of-death/, citing: Modern Medicine - July 16, 2011
[6] www.cchrint.org/2012/05/23/u-s-senators-file-amendment-to-combat-widespread-antipsychotic-drugging-of-elderly-in-nursing-homes/
[7] www.cchrint.org/2021/03/16/elderly-should-study-warning-psychotropic-drug-risk-dementia/; Testimony by Dr. David Graham, House Hearing, 110th Congress - The Adequacy of FDA to Assure the Safety of the Nation's Drug Supply General, 13 Feb. 2007, www.govinfo.gov/content/pkg/CHRG-110hhrg35502/pdf/CHRG-110hhrg35502.pdf, p. 66
[8] www.cchrint.org/2012/05/23/u-s-senators-file-amendment-to-combat-widespread-antipsychotic-drugging-of-elderly-in-nursing-homes/
[9] Op. cit., Newsmax.com, 18 Jan. 2023
[10] Ibid.
[11] www.cchrint.org/psychiatric-drugs/people-taking-psychiatric-drugs/