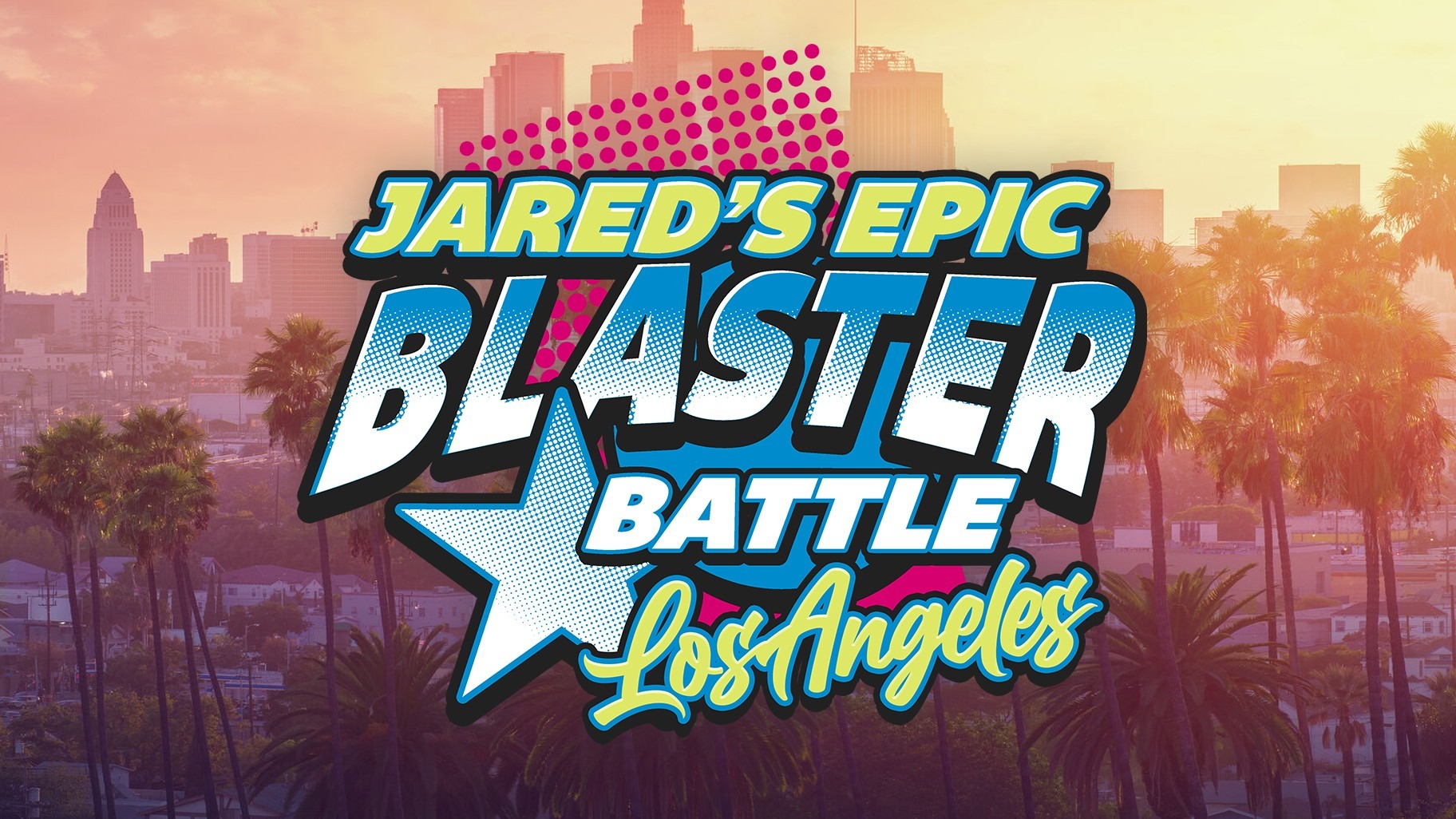 Bring your family and friends to the most exciting foam battle experience you'll encounter this year: on May 13th, Jared's Epic Blaster Battle will infiltrate SoFi Stadium in Inglewood! It's the perfect time to enjoy a little fun with loved ones of all ages. The first out of the three events planned as part of the "Jared's Epic Blaster Battle National Tour" of organizer Jared's Epic Events will bring many surprises, special guests, and exclusive product reveals for all to enjoy.
The battle will be capped at 4,000 participants for safety reasons and to enhance the enjoyment of all participants. So don't waste any time, and go to the website now to save on ticket prices and guarantee your place in the battles: https://www.universe.com/events/jareds-epic-blaster-battle-los-angeles-tickets-15T0CF
Being the current reigning world record holder for the "Largest Toy Pistol Fight" and marking Jared's Epic Events' second battle challenge in California, the event is a four-hour series of more than fifteen foam battles. These include themes like Rival Only, Boys vs. Girls, Kids vs. Adults, and more. They are announced on stage, displayed on screen, and typically last five to eight minutes each.
Tickets to the event include entry to participate in all of the battles, access to the SoFi Stadium self-guided tour, exclusive access to never-before-seen prototype Toy Blasters, entry into a costume contest with $1,000 in cash prizes, and exclusive merchandise and collectibles. You can also meet your favorite Toy Blaster content creators and YouTube Celebrities live in person.
Tickets are sold in tiered discount pricing up to the day of the event, so the sooner you buy tickets, the more you save. People of all ages are welcome and children aged two and under enter for free. Be sure to bring your own unmodified blaster toys: these will be checked at the door to ensure fair play. If you have kids under the age of 18, make sure they wear eye protection as well. The Blaster Battle team will bring an additional 50,000 free darts to hand out to attendees.
Jared's Epic Blaster Battle is a series of events that transform NFL stadiums into the largest toy blaster Nerf battle events in the world. The website conveniently has a list of recommended purchases and links for you to buy them! Items to consider are: the DART ZONE Savage Spin Triple-Drum Motorized Blaster, Clear Sling Bag, and wrist belt band for soft bullet darts.
Jared Guynes, CEO of Jared's Epic Events, says "After eight sold out events at AT&T Stadium in Dallas, Texas, Jared's Epic Blaster Battle is coming back to SoFi Stadium! It's the largest and most incredible foam blaster battle of all time! You can count on amazing surprises, special guests and global exclusive product reveals! Expect the unexpected at the world's largest foam blaster event!"
This event sells out in every location it's been, so don't waste any time and plan now to prepare for the foam battle of a lifetime, or at least the year. For all information on the event, rules, and ticket info, go to https://www.blasterbattle.com