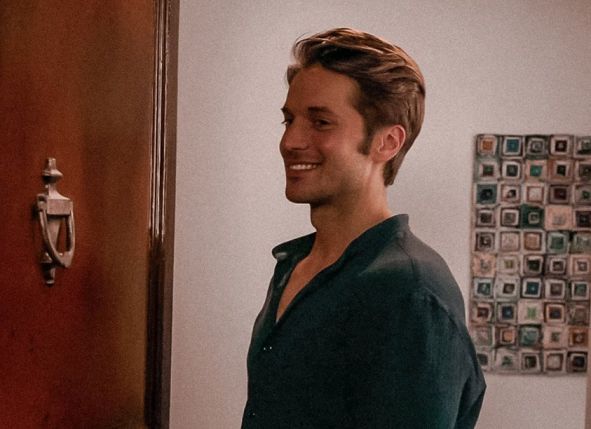 The Netflix popular series "Emily in Paris" is an American comedy-drama television series created by Darren Star.
Emily in Paris follows Emily, a driven American from Chicago who moves to Paris for an unexpected job opportunity. She is tasked with bringing an American point of view to a venerable French marketing firm. Cultures clash as she adjusts to life's challenges in Paris while juggling her career, new friendships, and love life.
"Emily in Pais", Darren Star's Emmy - nominated romantic comedy series, was an instant Netflix sensation, appearing on the Top 10 List in 53 countries. The show has already earned 2 Emmys since its October 2020 debut. One of the leading male roles, Lucas Bravo as Gabriel, Emily's attractive downstairs neighbor who is the head chef at Chez Lavaux; he is also Emily's love interest and Camille's boyfriend opens the door to his chic-French flat and viewers see the artwork "Media Magic Protruding Squares" by Sumath Kusu Maso on the wall of his apartment.
Elena Bulatova is proud to represent Sumath Kusu Maso, who uses a unique technique to create elaborate paper artworks. As the viewer can see from the glimpse into the character's apartment, the artwork is a very colorful close-up, yet creates a subdued effect from afar. Over 58 million households have watched this show, having the chance to peek into Gabriel's artistic flat, within the show's first 28 days of streaming. This show was even featured on Nielsen's list of the top 10 most-watched streaming shows for the week after its premiere, toppling "Grey's Anatomy" and "Criminal Minds." The show features actress Emily Collins, as she navigates a job with a French luxury marketing company in Paris. Elena Bulatova Fine Art's appearance in this show speaks to the current relevance and popularity of the artwork, in the eyes of millions around the globe.