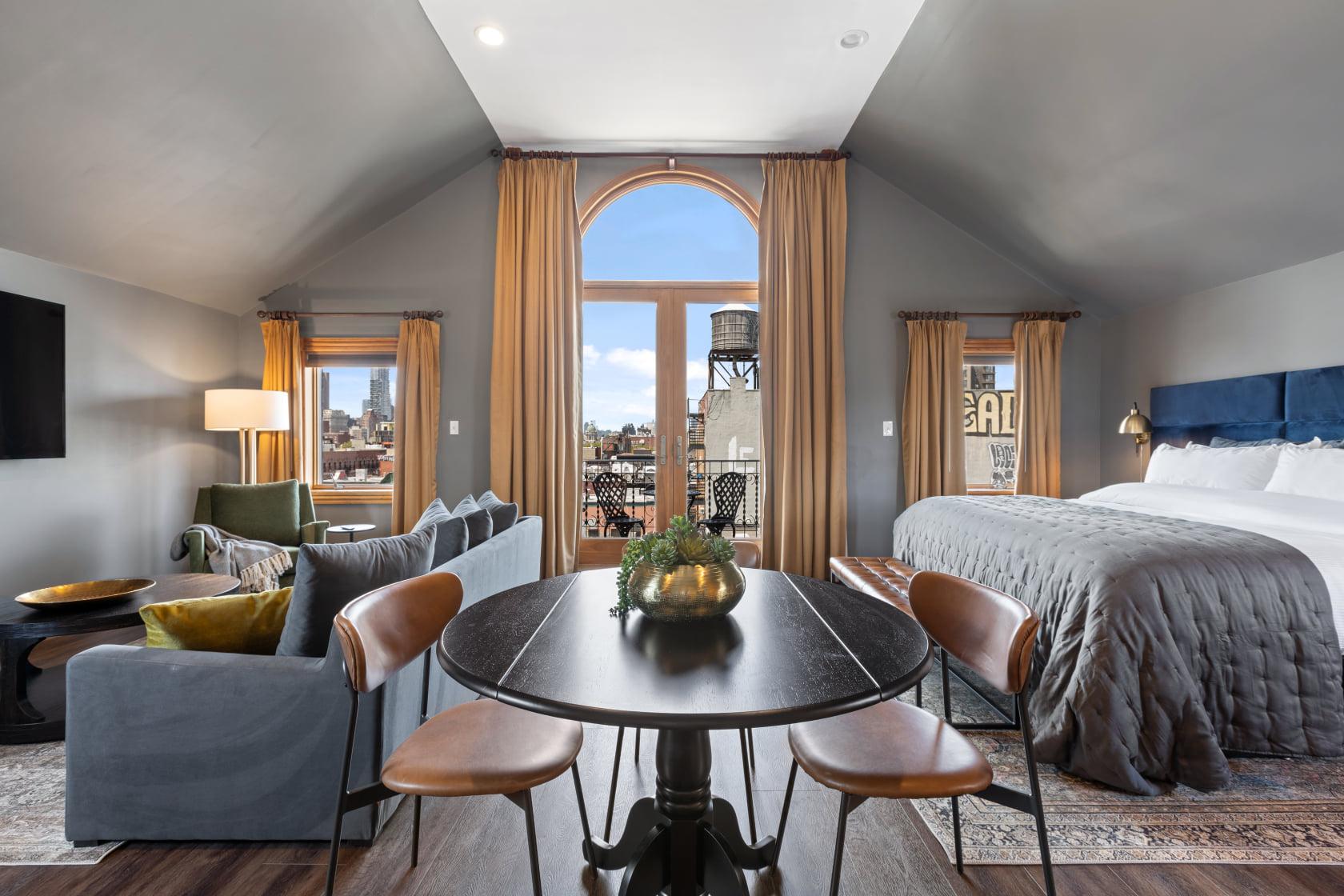 There's only one way to celebrate a Covid-free summer, and it's with a trip to New York, the concrete jungle where dreams are made of. If you want to sing your way up and down Broadway and discover the authentic neighborhoods that make NYC the coolest city on earth, you need to stay somewhere special.
You need to stay at the Blue Moon Hotel.
The Blue Moon Hotel is ready for the reopening of New York to local, national and international travelers alike. The hotel, which has long been at the epicenter of the tourist and art scene in Manhattan's trendiest neighborhood, the East Village, is proud to be helping the city awaken from its Covid slumber.
Go to http://bluemoon-nyc.com to find out more.
After two extremely challenging years that saw many businesses in the hospitality and tourism sector shutter their doors, the New York City revival is now officially underway. With The New York Times projecting a 70% increase in tourism this year, including 8 million visitors from abroad, Blue Moon Hotel is preparing for a long, lively summer like those of years gone by.
In anticipation of a bustling summer in one of the world's most dynamic and cosmopolitan cities, you can now make a reservation at the Blue Moon Hotel for July or August.
If you are interested in having a genuine NYC experience, you are recommended to book one of the historical hotel's comfortable, spacious and tastefully appointed suites. With occupancy options for one to four guests, you'll love the fact that each suite has as standard a balcony affording expansive city views, a plush queen or king bed and ducted air-conditioning.
The Blue Moon Hotel is a popular boutique hotel set inside a historical building from 1879, designed by famed architect Julius Böckel. Its lovingly restored interior provides you with the perfect balance of history and contemporary design, and finds harmony with the bohemian and artsy neighborhood of the East Village in which it is located.
The hotel has also received accolades from National Geographic and NY Magazine.
A spokesperson for the hotel said, "Be transported into a place in history where quality and refinement meet comfort and warmth. Blue Moon Hotel promises an experience that allows guests from around the world the ability to simultaneously lodge at our lovingly restored 1879 award-winning hotel while reveling in New York City's most vibrant and artsy contemporary culture. If you're going to enjoy the NYC revival this summer, there's no better place to stay."
If you want to enjoy the best of the NYC revival, stay in style at Blue Moon Hotel in the trendy East Village.
Visit http://bluemoon-nyc.com to book your preferred suite today.