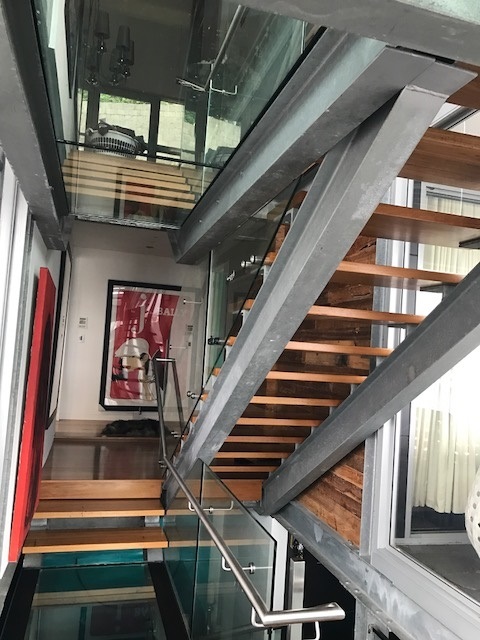 Does your Sutherland home or business need a facelift? Perhaps frameless glass balustrades are the answer!
Bexley, NSW based commercial and domestic glazier SOS Glass Services has announced the expansion of its architectural glass replacement and installation solutions to include clients in Sutherland Shire and surrounding areas.
Go to https://sosglassservices.com.au for more information!
The recent announcement comes in response to increasing demand for professional and affordable glazing solutions for all types of residential and commercial applications.
The term 'architectural glass' refers to glazing that is used as a building material. Applications for architectural glass include external walls, full-height windows, internal partitions and external fencing. Owing to its visual appeal, architectural glass has become increasingly popular in both residential and commercial projects.
SOS Glass Services now supplies and installs architectural glass to a range of projects in Sutherland. The services include glass balustrades, glass pool fencing and glass office partitions.
Glass balustrades, in particular, can complement and add value to many residential or commercial spaces. Some common applications include balconies, staircases, landings and terraces.
SOS Glass Services are specialists in the supply and installation of frameless glass balustrades, which are growing in popularity due to their aesthetic appeal.
All products used by SOS Glass Services meet with Australian safety standards. Tradesmen are fully licensed to conduct the removal or installation of architectural glass.
In addition to architectural glass solutions, SOS Glass Services provides emergency glass replacement for local businesses and homeowners. In most instances, the company can cut and replace glass on the first visit. In the event that a return visit is necessary, staff will ensure the area is made safe in the interim.
SOS Glass Services has been providing professional glazing solutions to clients across Sydney for over 25 years. The company prides itself on affordable quality workmanship and customer satisfaction.
A satisfied client stated: "We used SOS Glass to fix the horrendous and incomplete job one of the local balustrade companies had left us with. SOS Glass literally came to our rescue. They went out of their way to attend and fix the damage. Their price was very reasonable and the results are great - we love it. We would recommend them to anyone."
When you need glass, call the professionals!
Click on https://sosglassservices.com.au to learn more!